Abolition of Autonomy. Bessarabia – a New Tsarist Colony

(1828 - 1864)

The second period is characterized by the extension of the Russian administrative system to Bessarabia, according to the Law "On governing in the Bessarabian Oblast" (1828); the continuation of the process of colonization of Bessarabia (with the Germans, Bulgarians, Gagauzians, Serbs, Armenians, Greeks, etc.); the instability of the administrative division of Bessarabia (the number of districts: 1812 – 12; 1814 – 9; 1828 – 8; 1858 – 7).

After the Crimean War (1853 – 1856) southern Bessarabia was returned to the Principality of Moldova. In the province a number of parochial schools were organized (1830s – 1840s); the first Boys' Lyceum was opened (1833); the Chisinau Public Library was established (1832).


- Așezământul pentru ocârmuirea oblastei Bessarabiei (1828) -

- Blocul Seminarului teologic din Chișinău în care și-a aflat sediul (temporar) Liceul Regional din Chișinău -

- Orașul Ismail, conform Tratatului de pace de la Paris (1856) a revenit Principatului Moldova -





Summer schedule: daily 10am – 6pm. Winter schedule: daily 10am – 5pm.

Closed on Fridays.


Entrance fees: adults - 10 MDL, pensioners, adults with moderate disabilities / disability of the 3rd degree, students - 5 MDL, school students - 2 MDL

Free access: Preschool children (under 7 years), children from residential institutions, children (under 18 years) with disabilities and their accompanying, adults with severe and obvious disabilities (disability of the 1st and 2nd degree), military conscripts, official and cultural delegations (within the opening hours of the museum), employees of the national museum network, Ministry of Culture, and national institutions in the field of cultural heritage, ICOM and ICOMOS card holders.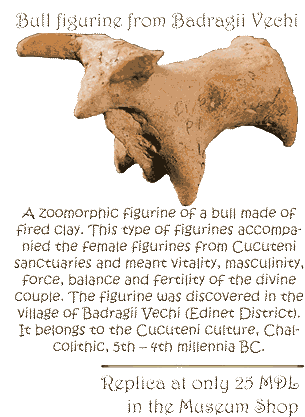 Send us feedback! We welcome your opinion!
---