Revival of National Movement

(1905 - 1918)

Revolutionary events in the Russian Empire at the beginning of the 20th century (Russian revolutions of 1905, 1917) contributed to the recovery of national movement in Bessarabia, which led to the appearance of the press in the Romanian language (1906) and the creation of the Council of Country (November 21, 1917) – the supreme legislative institution, which initially fought for the autonomy for Bessarabia within the Russian Empire (through the proclamation of the Moldavian Democratic Republic, on December 2, 1917), and later, in the last stage, voted for the unification of Bessarabia with Romania, on March 27, 1918.

-Ion Pelivan - militant de vază al mișcării de eliberare națională din Basarabia-

- Mihai Eminescu. Scrieri politice și literare. București, 1905 -

-Polihronie Sârcu. Din obiceiurile românilor basarabeni. Petrograd, 1914-





Summer schedule: daily 10am – 6pm. Winter schedule: daily 10am – 5pm.

Closed on Fridays.


Entrance fees: adults - 10 MDL, pensioners, adults with moderate disabilities / disability of the 3rd degree, students - 5 MDL, school students - 2 MDL

Free access: Preschool children (under 7 years), children from residential institutions, children (under 18 years) with disabilities and their accompanying, adults with severe and obvious disabilities (disability of the 1st and 2nd degree), military conscripts, official and cultural delegations (within the opening hours of the museum), employees of the national museum network, Ministry of Culture, and national institutions in the field of cultural heritage, ICOM and ICOMOS card holders.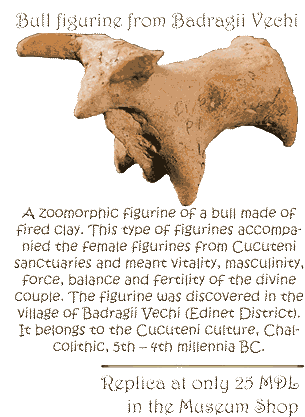 Send us feedback! We welcome your opinion!
---