Bessarabia and Moldavian Autonomous Soviet Socialist Republic in the Period between the Two World Wars

(1918 - 1939)

During 1918 – 1940 the territory located between Prut and Dniester was a component part of the Romanian united national state.

The process of integration of Bessarabia into political, economical, and cultural life of Romania has led to significant social and economical transformations, and especially, to a broad flowering of culture and education. Photographs, documents, books, medals, and works of art from the collections of the museum testify to it.






Summer schedule: daily 10am – 6pm. Winter schedule: daily 10am – 5pm.

Closed on Fridays.


Entrance fees: adults - 10 MDL, pensioners, adults with moderate disabilities / disability of the 3rd degree, students - 5 MDL, school students - 2 MDL

Free access: Preschool children (under 7 years), children from residential institutions, children (under 18 years) with disabilities and their accompanying, adults with severe and obvious disabilities (disability of the 1st and 2nd degree), military conscripts, official and cultural delegations (within the opening hours of the museum), employees of the national museum network, Ministry of Culture, and national institutions in the field of cultural heritage, ICOM and ICOMOS card holders.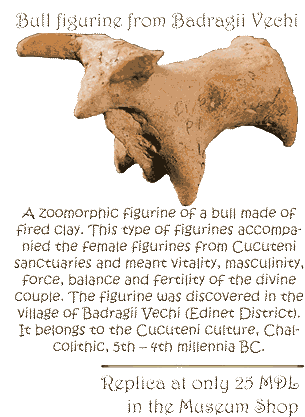 Send us feedback! We welcome your opinion!
---