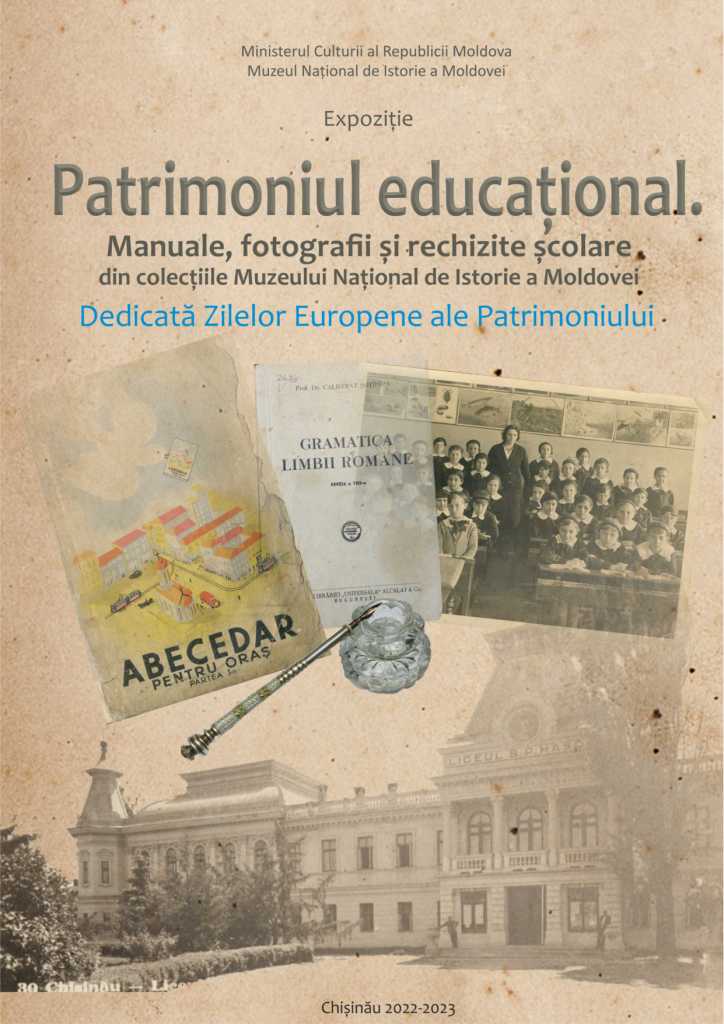 The thematic exhibition brings together about 300 patrimonial pieces: school textbooks, books, programs, photographs, vignettes, supplies, awards and school uniforms, dated from XIX to XXI centuries.

The exhibition begins with a set of school textbooks edited in XIX century and vignettes of the promotions of some educational institutions from Chisinau such as Boys Gymnasium nr. 2, Theological Seminary, Diocesan School, Girls Gymnasium in Chisinau and continues with a section that includes various textbooks and photographic images of well-known gymnasiums and high schools in interwar Bessarabia: "Regina Maria", "Princess Elena", "Natalia Dadiani" etc. This is followed by a set of textbooks and books edited in Romanian in the Moldavan ASSR (1932-1938) and another set of textbooks printed in the so-called Transnistrian Moldavan language, as a result of the cancellation of the Latin script and the return to the official policy of denationalization and Russification promoted by authorities in the districts to the left of the Dniester. Diverse in content, design, typographic appearance or ideological influences, the exhibited textbooks offer the visitor the opportunity to analyze and make certain conclusions regarding the state of education in Romanian Bessarabia and the Moldavan ASSR, to compare and identify the obvious differences between the two education systems, the Romanian and the Soviet one.
Two other sections of the exhibition refer to education in the Moldavian SSR during the Soviet period (1944-1991) and the period that followed after the proclamation of the independence of the Republic of Moldova.
The purpose of the exhibition is to valorize and promote the educational heritage from the collections of the National Museum of History of Moldova and is organized on the occasion of the European Heritage Days.