| | | | |
| --- | --- | --- | --- |
| | National Museum of History of Moldova | | |


Click here for a Virtual Tour of the Museum


Events Archive
13th World Meeting of Bulgarian media
October 5, 2017

On October 5, 2017, from 9:00 to 10:30, the National Museum of History of Moldova hosted the opening ceremony of the 13th World Meeting of Bulgarian Media. This year's theme was "Neighborhood Policies".

The Bulgarian World Media Forum held in Chisinau on 4th to 8th October 2017, was organized by the Bulgarian National News Agency, BTA, and the Bulgarian Media Association all over the world, in collaboration with the State Information Agency "Moldpres".

The World Meeting of Bulgarian Media is a professional forum that is held every year in a country where ethnic Bulgarians live. The 13th World Meeting of Bulgarian Media was attended by journalists from the written press, audiovisual and online media from Bulgaria, Moldova, Ukraine, Romania, Serbia, Spain, Vatican, the Netherlands, Hungary, Czech Republic, Greece, Cyprus, Israel, USA and Canada. The purpose of the forum is to communicate, build a network and establish collaborative relations between Bulgarian journalists everywhere, as well to provide an autonomous space for Bulgarian media communication with representatives of state institutions.

The 13th World Meeting of Bulgarian Media was opened at the National Museum of History of Moldova by Bulgaria's Vice-President Iliana Yotova. The forum was also attended by the President of the Republic of Moldova, Igor Dodon, who addressed a greeting message to the Bulgarian journalists.

The exhibition "Born Free" prepared by the Bulgarian News Agency BTA was opened on the occasion of this event in the lobby of the museum.







#Exhibit of the Month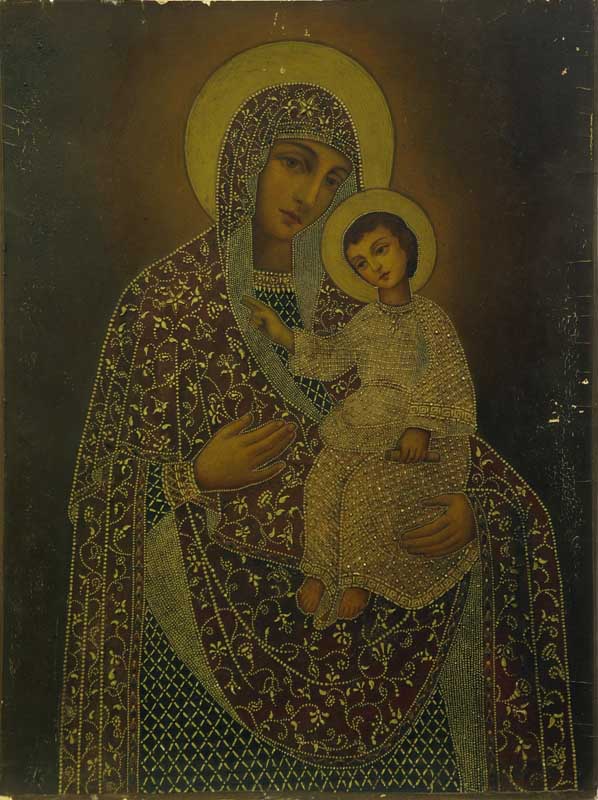 It is said that the icons, by the divine grace they have, choose their own places from where they can manifest their powers of blessing and consolation. It so happened that one icon of the Mother of God has remained on our lands from the end of the 18th century, when the battles of the Russo-Turkish war of 1787-1791 took place here. The circumstances of the appearance of this icon in Bessarabia are confirmed by several historical references, from which it follows that the Russian officer N.A. Albaduev, a participant in the military campaign, brought this icon here with him, and after his death his relatives – the colonel's wife or his mother – gave this icon to the monastery, where he suddenly died when he came there on Christmas to receive communion. The icon of the Mother of God was initially placed in the old wooden church, where the officer's grave was located, and then was placed in the new Church of the Assumption of the Blessed Virgin, built and consecrated in 1816..
Read More >>