| | | | |
| --- | --- | --- | --- |
| | National Museum of History of Moldova | | |


Click here for a Virtual Tour of the Museum


Events Archive
Homage to Mihai Eminescu
June 15th, 2016

The Department of Culture of Chișinău Municipality and the National Museum of History of Moldova have organized an event of commemoration of poet Mihai Eminescu on the occasion of 127 years since his death.

The event of commemoration was held in the Blue Room of the museum, with the participation of artists and scholars, lovers of classic music, representatives of several public institutions. The cultural and artistic show was hosted by Lucia Culev, head of the Department of Culture.

During the event were performed lyric creations of composer Eugen Doga, with lyrics by Veronica Micle and Mihai Eminescu, performed by sopranos Ghiulnara Răileanu, Ana Cernicova and Mariana Bulicanu, and by Veaceslav Timofti, member of "Brio Sonores" band. The artists were accompanied by the Quartet of the Theater of Opera and Ballet lead by Dumitru Cârciumaru and pianist Livia Ciolpan. Next in the program was a recital of poetry signed by Mihai Eminescu and presented by actor Alexandru Pleșca, followed by a folk music moment performed by composer and singer Viorel Burlacu.

The audience present at the event had the opportunity to meet composers Eugen Doga and Anatol Chiriac who spoke about their musical work inspired by the creation of Mihai Eminescu.

The event ended with the presentation of the video of song "De-aș avea" (If I could have) with lyrics by Mihai Eminescu, which was reinterpreted after 40 years by Alex Calancea and Cătălin Josan. The film is a tribute to the author of music, composer Anatol Chiriac and singer Ştefan Petrache. The video was financially supported by the Department of Culture of Chișinău Municipality.







#Exhibit of the Month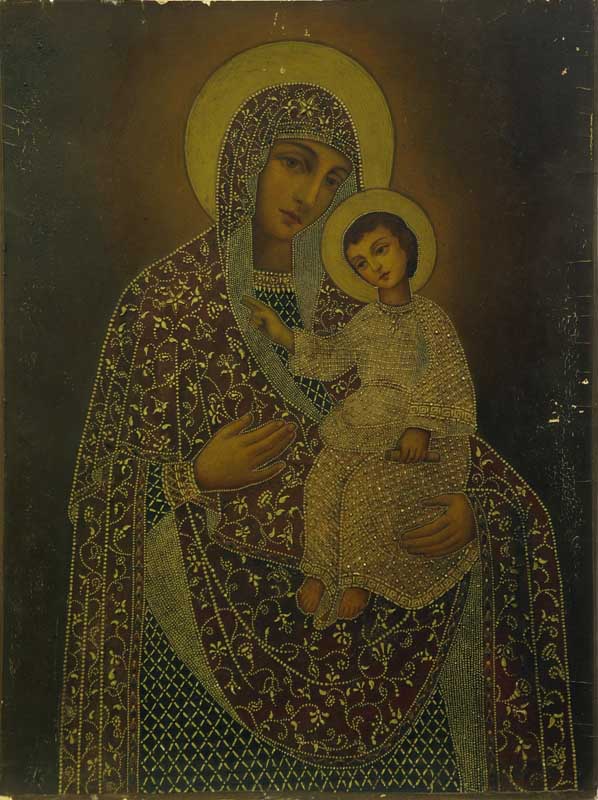 It is said that the icons, by the divine grace they have, choose their own places from where they can manifest their powers of blessing and consolation. It so happened that one icon of the Mother of God has remained on our lands from the end of the 18th century, when the battles of the Russo-Turkish war of 1787-1791 took place here. The circumstances of the appearance of this icon in Bessarabia are confirmed by several historical references, from which it follows that the Russian officer N.A. Albaduev, a participant in the military campaign, brought this icon here with him, and after his death his relatives – the colonel's wife or his mother – gave this icon to the monastery, where he suddenly died when he came there on Christmas to receive communion. The icon of the Mother of God was initially placed in the old wooden church, where the officer's grave was located, and then was placed in the new Church of the Assumption of the Blessed Virgin, built and consecrated in 1816..
Read More >>