Events Archive
International Museum Day 2022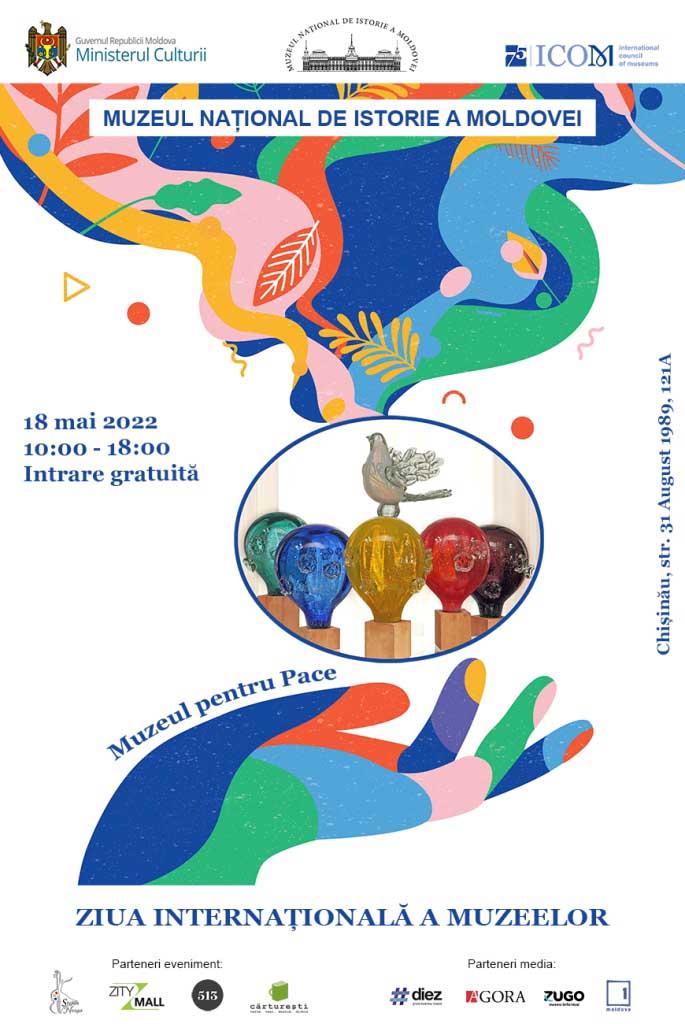 On Saturday, May 18, 2022, at the National Museum of History of Moldova took place one of the most important events in the life of the world museum community, the
International Museum Day
, which this year was held under the motto "The Power of Museums".
The International Council of Museums (ICOM) established International Museum Day in 1977 to raise public awareness of the role of museums in the development of society.
The event will take place on Wednesday, May 18, 2022, from 10:00 to 18:00, and the program of the International Museum Day includes:
10:00-18:00 - Free admission to the permanent and temporary exhibitions of the museum.

11:00-12:00 - Screening of the film "Gumelnița. Bucșani. A new world, the same beginning".


13:15-14:00 - Opening of the educational and entertainment workshop "Little Archaeologist". Under the guidance of archaeologists, children had the opportunity to get acquainted with archeology, conducting experiments within a specially arranged archaeological site. Little archaeologists were able to discover "artifacts" and document them with photographs and drawings.


14:00-14:30 - Opening of the temporary exhibition "Magic of Lights of Other Times".


14:30-15:30 - General meeting of the NMHM staff and the erformance by the Choir of the Ștefan Neaga Center for Art Education and Improvement. Conductor: Ștefan Macovei; Concert masters: Olesea Ghernagea and Danil Suzov.


16:00-17:00 - Screening of the film "Magic of Cucuteni".

18:00 - Cărturești in the Museum: Presentation of the book "Mai bine" by Igor Guzun.
We sincerely thank the staff of the National Museum of History of Moldova, who were involved and ensured the smooth running of the event, our guests and partners!
Event partners: Cărturești at the Museum - Chisinau; "Ștefan Neaga" Center of Excellence in Art Education; Zity Mall; 513.
Media partners: Agora.md; ZUGO; diez.md; TV Moldova1.