| | | | |
| --- | --- | --- | --- |
| | National Museum of History of Moldova | | |


Virtual Tour


Events Archive
"Movie at the Museum"
In order to promote our historical and cultural values reflected in cinematographic works, from August 1 to September 26, every Saturday evening, starting at 20:50, an open-air cinema was held in the courtyard of the National Museum of History of Moldova. The viewers were given the opportunity to watch the classic Moldavian films of the Moldova-Film studio. For some, it was an opportunity to remember their beautiful youth, for others to learn that not everything old comes back.




The audience was able to watch the following films:

1. Fântâna [The well] (Vlad Ioviță, 1966);
2. Tunul de lemn [The wooden cannon] (Vasile Brescanu, 1986);
3. Se caută paznic [Looking for the keeper of the gate] (Gheorghe Vodă, 1967);
4. Dănilă Prepeleac (Tudor Tătaru, 1995);
5. Ultima lună de toamnă [The last month of autumn] (Vadim Derbeniov, 1965);
6. Lăutarii (Emil Loteanu, 1972);
7. 10 ierni pe-o vară [Ten winters in one summer] (Valeriu Gagiu, 1969);
8. Gustul pâinii [The Taste of Bread] (Valeriu Gagiu, 1966);
9. Poienele roșii [The red meadows] (Emil Loteanu, 1966).

The project was organized in collaboration with the Moldova-Film studio.







#Exhibit of the Month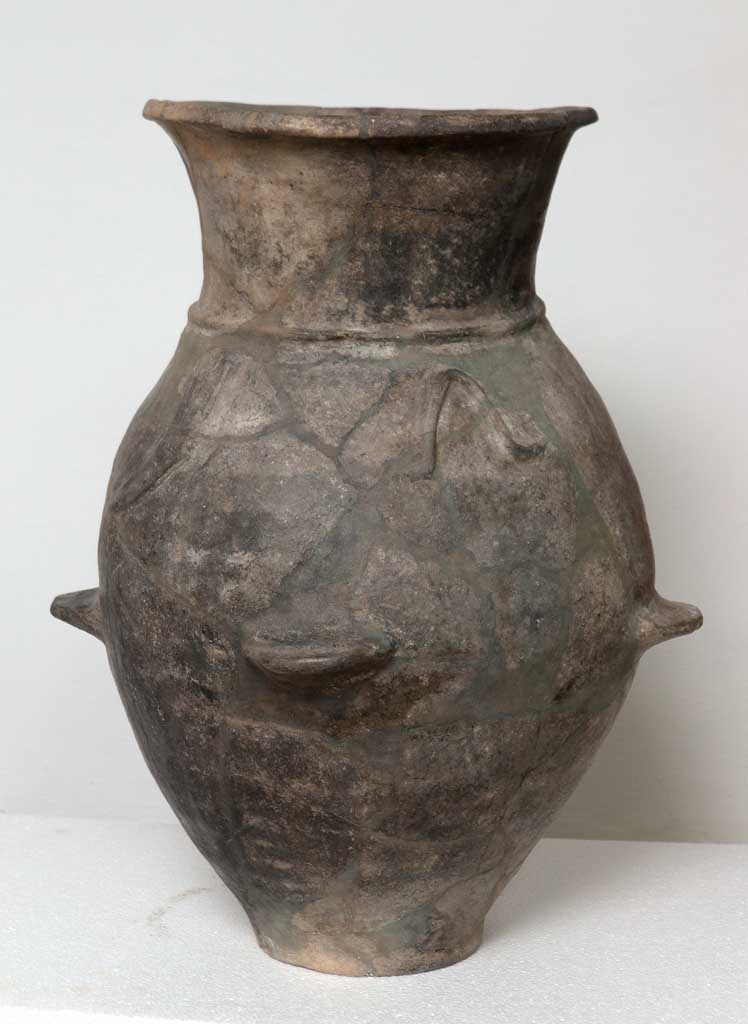 Pottery, especially fired clay vessels, is the most common archaeological material found at the sites of the Thracian-Getae-Dacian civilization. Specific to the Getae ceramics is the hand-shaping of vessels, without a potter's wheel, unknown, by the way, to our most distant ancestors in the 6th-3rd centuries BC.Getae potters used a porous clay body made of clay mixed with various ingredients like crushed shards and shells, crushed limestone, coarse sand, and so on to make their wares. When fired in special kiln, wares acquired different colors and shades: from black to gray or yellowish-red. The richest collection of Getae vessels on the territory of the Republic of Moldova comes from the Getae fortress of Butuceni, where for the first time in 1946 the Russian archaeologist G. Smirnov discovered the remains of the fortress with the remains of stone walls and earthen ramparts, which he called a Scythian fortress (sic!)...
Read More >>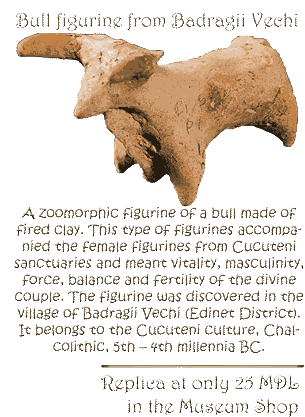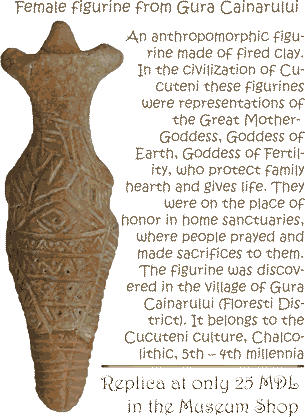 __________________________________________
©2006-2021
National Museum of History of Moldova
31 August 1989 St., 121 A, MD 2012, Chisinau, Republic of Moldova
Phones:

Secretariat:
+373 (22) 24-43-25
Department of Public Relations and Museum Education:
+373 (22) 24-04-26
Fax:
+373 (22) 24-43-69
E-mail:
office@nationalmuseum.md
Technical Support:
info@nationalmuseum.md

Web site administration and maintenance:
Andrei EMILCIUC