Events Archive
Museum heritage in stamp collections
"Poşta Moldovei" will present the series of postage stamps "Antique radio receivers" on the occasion of World Radio Day on February 13, 2019.

The series consists of two postage stamps depicting radio receivers from the collection of the National Museum of History of Moldova. The first postage stamp, with a nominal value of 1.75 lei, is the "Telefunken" radio, Koncert Trial model, manufactured between 1934 and 1935 at the Prague-Prelouc radiotelephone company in Czechoslovakia.

The second stamp, with a nominal value of 5.75 lei, is a "Philips" 36U radio receiver, manufactured in 1943 at the Philips workshop in Hungary.

The two radios are also represented on postcards with stamp included, issued on this occasion by "Poşta Moldovei".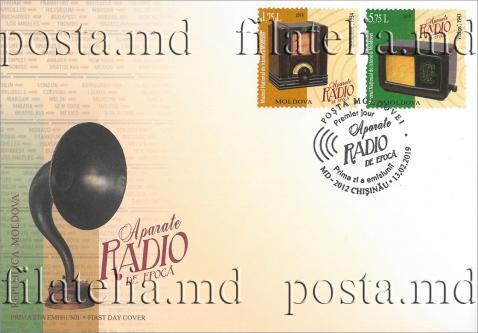 The design of the new stamps and postcards was done by Alexandr Kornienko.
The radio is one of the great technological achievements of humanity. For more than a century, the radio allows us to transmit intelligible sounds at the speed of light. As a token of appreciation for this powerful vector of information and culture, UNESCO established in 2012 a special celebration, Radio Day, which is celebrated around the world on 13 February.
The emergence of radio broadcasting propelled the development of radio systems. Gradually, the need for collective hearings has led to the manufacture of the first electromagnetic induction loudspeakers with a diaphragm or diffuser cone. Moved by a metal palette, they operated an important mass of air, producing powerful sounds. Exceeding the evolutionary frame with all the inherent hardships, the radio has been continually improving, especially after the invention of radio lamps, and the construction of increasingly complex devices.
The National Museum of History of Moldova has in its collections over 100 radio-receivers of historical and technical interest, manufactured between 1934 and the end of the 20th century in various countries. The weight in this collection is made up of radio equipment built in the USSR. But regardless of the geographic space in which they were made, they all belong to the history of Bessarabia by their connection with people and moments from the past of this land, by the ability to capture a particular moment of civic society in the last century.