| | | | |
| --- | --- | --- | --- |
| | National Museum of History of Moldova | | |


Virtual Tour
ISSN 1857-0240
E-ISSN 2537-6330

Valentin Arapu

The Armenian community and land lease in Moldova (second half of the 18th - early 19th centuries)

Tyragetia, serie nouă, vol. VI [XXI], nr. 2, Istorie. Muzeologie
Oppressed by the Persians and Turks, many Armenians were forced to leave their homeland and immigrate to different European countries: Poland, Italy, Moldova, Holland, and France. Armenian colonies in Moldova were important centers even before the founding of the principality. They enjoyed internal autonomy and had special privileges from the Moldavian rulers.

In the Principality of Moldova of the second half of the 18th - early 19th centuries, the Armenian colonies existed in the cities of Botoșani, Roman, Iași, Galați, Hotin, Chișinău, Orhei, Tighina, Ismail, Chilia, Akkerman, and Focșani. Since the land was the property of the local social elite and as a rule was not sold to foreigners, including the Armenians, the main occupations in the Armenian colonies were trade and crafts. The ethnic Armenians rented lands for breeding horses and cattle. In the Prut-Dniester region they bred mainly horses. The Moldavian rulers granted the Armenian merchants with many privileges for the substantial incomes to the state treasury. Local Armenians were exempted from customs duties when exported horses grown on their own pastures. Along with the lease, the Armenian merchants eventually have obtained the right to buy estates.

The Armenian community played an important role in the Moldavian economics, contributing to the development of the entrepreneurship and capitalist relations. Later, the Armenians were mainly assimilated by the local population, thus participating in the process of national bourgeoisie creation.




#Exhibit of the Month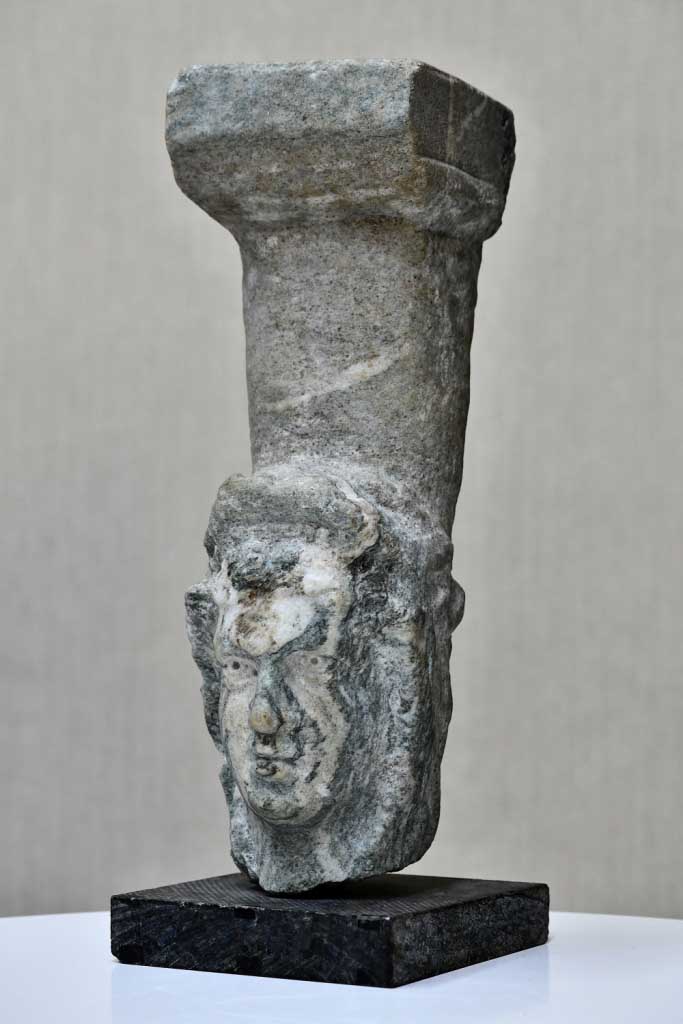 The item is the lower part of a leg of a festive table made of white and gray marble. In the upper part, it has a protrusion, similar to a Doric capital, on the horizontal platform of which a square recess is engraved, designed to fix the second part of the leg (upper). The lower part of the leg is made in an anthropomorphic style, and, in our opinion, there are two variants of identifying the depicted character...
Read More >>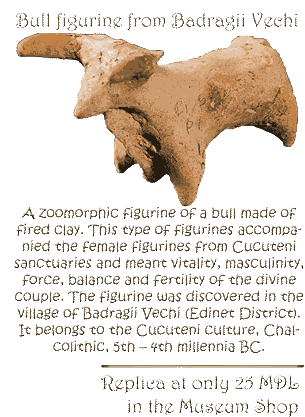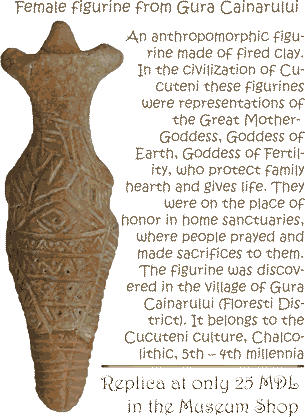 __________________________________________
©2006-2022
National Museum of History of Moldova
31 August 1989 St., 121 A, MD 2012, Chisinau, Republic of Moldova
Phones:

Secretariat:
+373 (22) 24-43-25
Department of Public Relations and Museum Education:
+373 (22) 24-04-26
Fax:
+373 (22) 24-43-69
E-mail:
office@nationalmuseum.md
Technical Support:
info@nationalmuseum.md

Web site administration and maintenance:
Andrei EMILCIUC