| | | | |
| --- | --- | --- | --- |
| | National Museum of History of Moldova | | |


Virtual Tour
ISSN 1857-0240
E-ISSN 2537-6330

Maria Danilov

The library of Costache Tufescu: Reconstructions (1st half of 19th century)

Tyragetia, serie nouă, vol. VI [XXI], nr. 2, Istorie. Muzeologie
The study of private libraries of Bessarabia of the first half of the 19th century is limited to the paucity of sources. Reconstruction is often based on indirect sources, which, however, give us hope for new discoveries. The nobleman Costache Tufescu (1793-1846), settled in Bessarabia in first years after annexation, was considered by Gheorghe Bezviconi the "first researcher of genealogy of Bessarabian noble families".

Costache Tufesku was a contemporary of Costache Stamati, Al. Hâjdău, Ange Balli, Alecu Leonard, Ioan Pralea Moldovanul. In this context, we can say that among the Bessarabian nobility there was a certain cultural environment, which was favorable for the creation of spiritual values and the formation of private libraries.It can be argued that Tufescu maintained constant relations with Iasi. His brother-in-law, Dumitrache Bran, who was a member of the Divan, often visited him.

Constantin Tufescu's rich archive has been preserved and later became the property of Ştefan Ciobanu, who posted this fact in the press in the interwar period. It was Ştefan Ciobanu, who had first published in 1933 unique data on the Catalogue of Costache Tufescu's library. All the researchers, who wrote later about this library, relied on scanty data provided by Ştefan Ciobanu, and the history of this book collection is still unexplored.




#Exhibit of the Month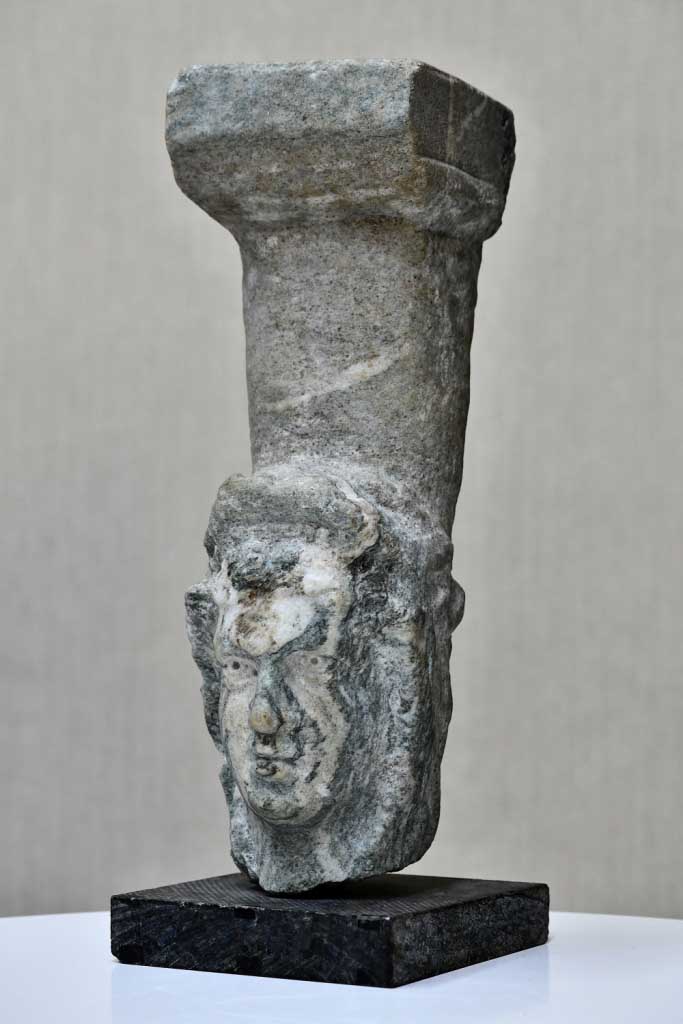 The item is the lower part of a leg of a festive table made of white and gray marble. In the upper part, it has a protrusion, similar to a Doric capital, on the horizontal platform of which a square recess is engraved, designed to fix the second part of the leg (upper). The lower part of the leg is made in an anthropomorphic style, and, in our opinion, there are two variants of identifying the depicted character...
Read More >>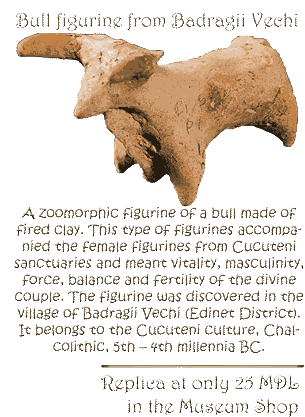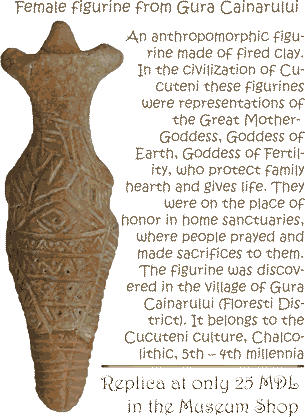 __________________________________________
©2006-2022
National Museum of History of Moldova
31 August 1989 St., 121 A, MD 2012, Chisinau, Republic of Moldova
Phones:

Secretariat:
+373 (22) 24-43-25
Department of Public Relations and Museum Education:
+373 (22) 24-04-26
Fax:
+373 (22) 24-43-69
E-mail:
office@nationalmuseum.md
Technical Support:
info@nationalmuseum.md

Web site administration and maintenance:
Andrei EMILCIUC