Summer schedule: daily 10am – 6pm. Winter schedule: daily 10am – 5pm.

Closed on Fridays.


Entrance fees: adults - 10 MDL, pensioners, adults with moderate disabilities / disability of the 3rd degree, students - 5 MDL, school students - 2 MDL

Free access: Preschool children (under 7 years), children from residential institutions, children (under 18 years) with disabilities and their accompanying, adults with severe and obvious disabilities (disability of the 1st and 2nd degree), military conscripts, official and cultural delegations (within the opening hours of the museum), employees of the national museum network, Ministry of Culture, and national institutions in the field of cultural heritage, ICOM and ICOMOS card holders. Free Wi-Fi Zone in the museum: In the courtyard of the National History Museum of Moldova there is Wi-Fi Internet access for visitors.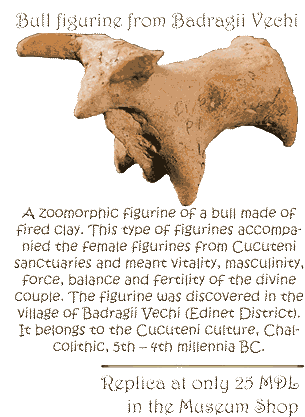 Send us feedback! We welcome your opinion!
---