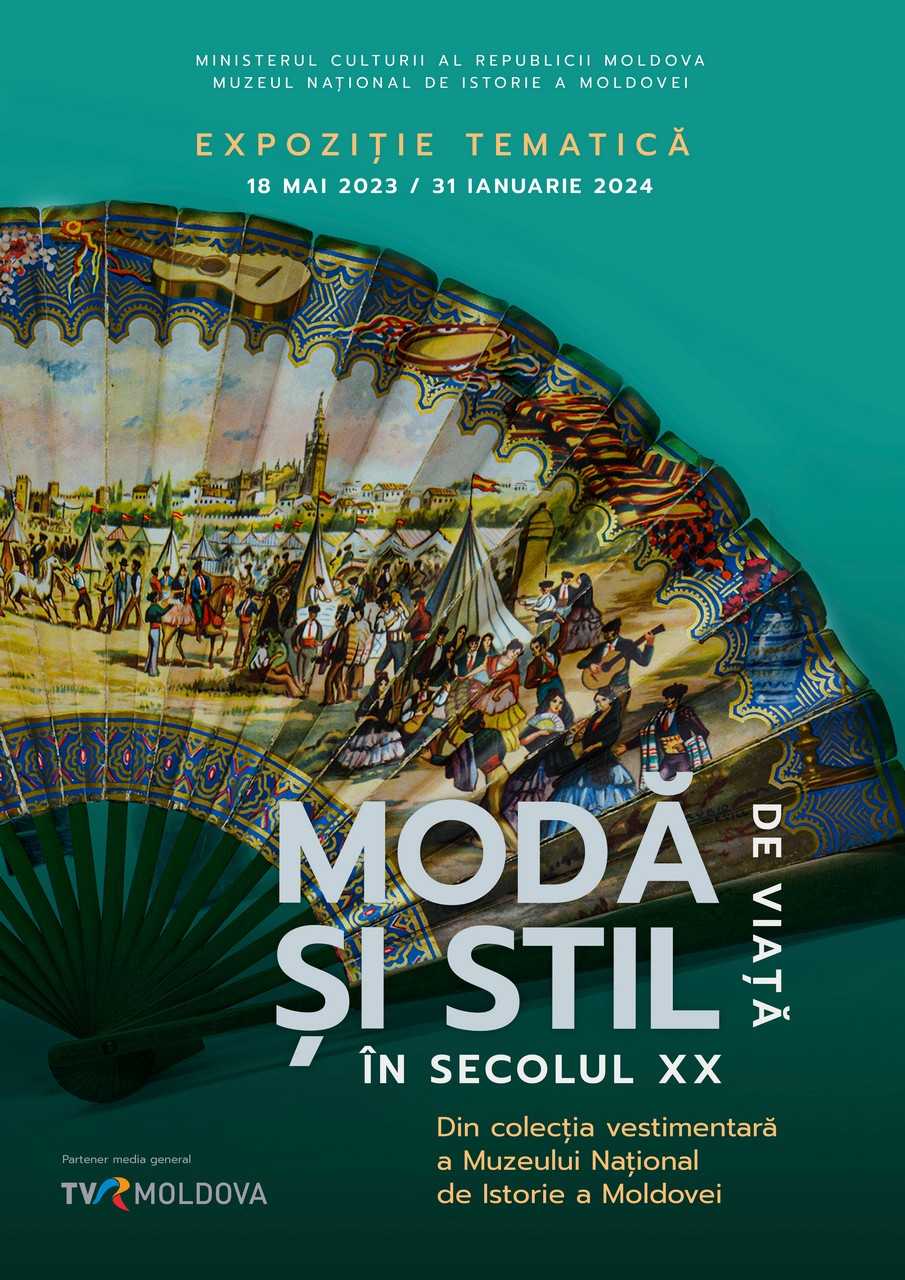 Fashion is a mirror of the spirit of time, a useful tool for learning about the past of the country and how the changes (that society has undergone from a cultural, ideological, religious or political point of view) and modernization have affected clothing, lifestyle and values of society.
The civilian clothing collection of the National Museum of History of Moldova counts over 700 garments dating back to the 20th century, capable of stringing together the story of fashion and life, the social and the personal.
The most notable pieces from the collection - over 200 ones of historical, artistic and memorial value, worn by people who lived on this territory - are the subject of the exhibition: going out clothes, casual wear, outerwear and clothing accessories, which show various shapes, cuts, fabrics and materials. Some of the exhibited items belonged to such famous figures as the noblewoman Tatiana Perjul; Eugenia Crușevan, the first female lawyer in Bessarabia; opera singer Tamara Yatsentkovsky; artist Tatiana Nikolaidi; opera and folk singer Tamara Ciobanu; actress Ninel Kameneva; Antonina Luchinski, Doctor of Pedagogy.
All the exhibits together aim to reflect the metamorphoses of the age of change. The exhibition presents urban clothing, first of all influenced by transformations, and then "imported" and adapted also for the countryside.
The journey through the 20th century aims to show in general terms the evolution of clothing more or less in accordance with fashion trends, to reveal the lifestyle of the Bessarabians and how their tastes changed under Eastern, Western and Soviet influences. A significant part of the exhibition is focused on the clothing style dominated under the communist regime and known today as the "Soviet style".
The main decades of the last century are represented by one or two sets of clothing iconic for the given period, accompanied by various accessories and adornments, surrounded by various household items, appliances and pieces of furniture, in an attempt to recreate the atmosphere of that time, to reveal the influence of fashion on various aspects of social life.
Equally, the exhibition includes a number of photographs from the museum holdings, which capture the clothing history of Bessarabian society, as well as various social types and pictures of everyday life of the 20th century. These images represent the most authentic evidence of the past that deserves to be known.
The exhibition concludes with a look at fashion design and trends dictated by the great fashion houses throughout the 20th century, giving us the opportunity to compare the clothes worn by the population of the Republic of Moldova with the fashions and major stylistic trends of the past century.