| | | | |
| --- | --- | --- | --- |
| | National Museum of History of Moldova | | |



Chronological Axis
Period of Relative Autonomy of Bessarabia within the Russian Empire
(1812 - 1828)
In this period Bessarabia was a province having a special statute – the Ukase "On the Formation of the Bessarabian Oblast" of April 29, 1818, which specified the observance of certain peculiarities in governing.

According to the Senate ukase of March 15, 1828, Bessarabia was incorporated in the general system of the Empire. In the annexed territory there was created the Chisinau and Hotin Eparchy (the Ukase of the Holy Synod of 30 September, 1813) subordinated to the Russian Orthodox Church.

The first Metropolitan of the new eparchy was Gavriil Banulescu-Bodoni (1813-1821).

There were opened the Eparchial Printing-house (May 31, 1814), which served for printing religious books in the "Moldavian language", the Chisinau Theological Seminary (1813), and district schools of gymnasia type (in Chisinau, Hotin, Tighina, Balti, Akkerman, Ismail). During this time a large colonization process begins in the south of Bessarabia.

- Memoirs of Major von Raan from Russian campaign in the years 1787-1790, in which Bessarabia is described as it was on the eve of annexation -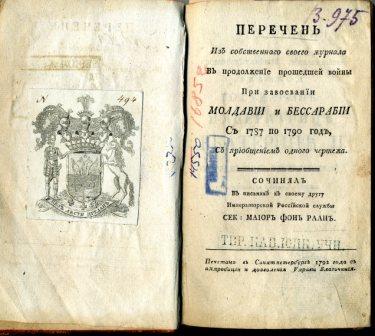 - Metropolitan Gavriil, Pastoral for the Oath to royal seat by all residents ... (July 28, 1816) -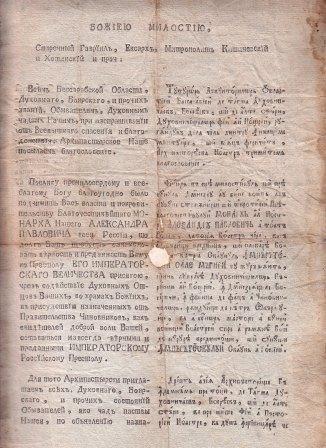 #Exhibit of the Month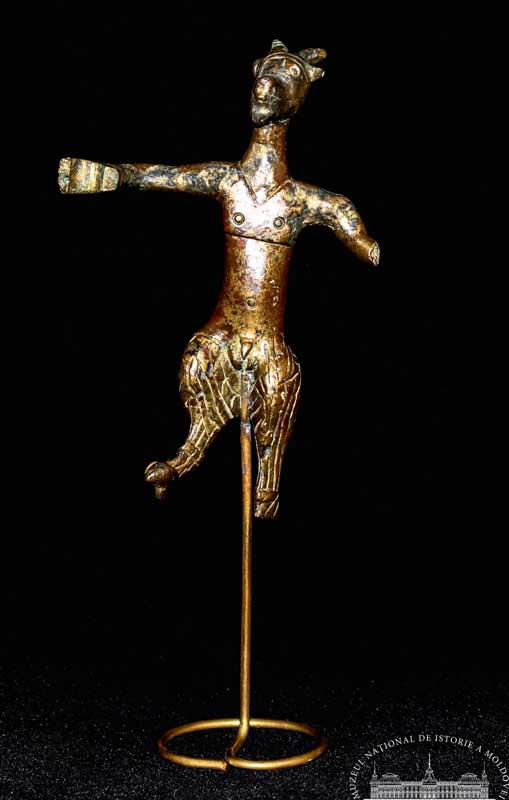 Among the Greek mythological figures, there is a satyr (Ancient Greek: Σάτυρος), also called Silenus, a male spirit of nature and forest, known to be the companion of the gods Pan and Dionysus. Satyrs were imagined as dancing in the fields, drinking wine with Dionysus and chasing maenads and nymphs. According to the descriptions in myths, they had human-like upper part of the body and the horse-like or goat-like legs, and also a long and bushy tail. Gradually, animalistic features in the image of a satyr recede, their lower limbs become human (legs, not hooves). The satyr Marsyas (Μάρσιας) plays a special role in Greek legends. Sometimes the god Pan is depicted in the guise of a satyr...
Read More >>