| | | | |
| --- | --- | --- | --- |
| | National Museum of History of Moldova | | |



Chronological Axis
Early Middle Ages. Forming of Romanic Communities. Emergence of First Pre-state Formations
(6th – 9th centuries A.D.)
This is a period of forming of Romanic communities (6th – 8th centuries), emergence of the first pre-state (9th – 12th centuries) and early state formations (13th – 14th centuries), when rich and various material and spiritual culture was created. In terms of archaeological research this period is represented by the material discovered at settlements, fortresses, towns, necropolises, and in different hoards.

Settlements and necropolises attributed to different periods of the Middle Ages has been investigated at Branesti, Hansca, Danceni, Durlesti, Lucaseuca, Molesti, Petruha, Seliste, Scoc, etc. Material discovered at the archaeological sites testifies to the fact that the inhabitants were mainly engaged in agriculture and cattle-breeding. As a rule such a material includes different forms of pottery, iron ploughshares, hand-mills, spindles, various adornments, and weapons including guns. There were also discovered items imported from the East, Byzantium, and Western Europe, among which there are amphorae, coins, pectoral crosses made of bronze and silver.

Medieval fortified settlements and fortresses are known near the villages of Alcedar, Calfa, Echimauti, Rudi, etc.
The first urban centres in our region – Cetatea Alba, Orheiul Vechi, and Costesti – appear in the late 13th century, in the Golden Horde time. These towns, which minted their own coins, became important politic, administrative, and handicraft centres located along international trade routs linking the East and the West.

Significant archaeological discoveries concerning different aspects of religious life were made during investigations in the territories of the monasteries from Capriana, Orheiul Vechi, Tapova, Hancu, and Curchi.

Various medieval jewellery and coins have been discovered in buried treasures found in many localities from the Republic of Moldova. The most significant ones are the hoard of Byzantine coins from Fauresti; the hoard of silver jewellery from Echimauti; the hoard of silver bars that was recently discovered at Orheiul Vechi; the hoard consisting of about 800 coins, earrings, bracelets and other adornments of the time of Alexander the Kind's reign, found at Cuhuresti; hoards from Baltata, Saharna Veche, etc.






#Exhibit of the Month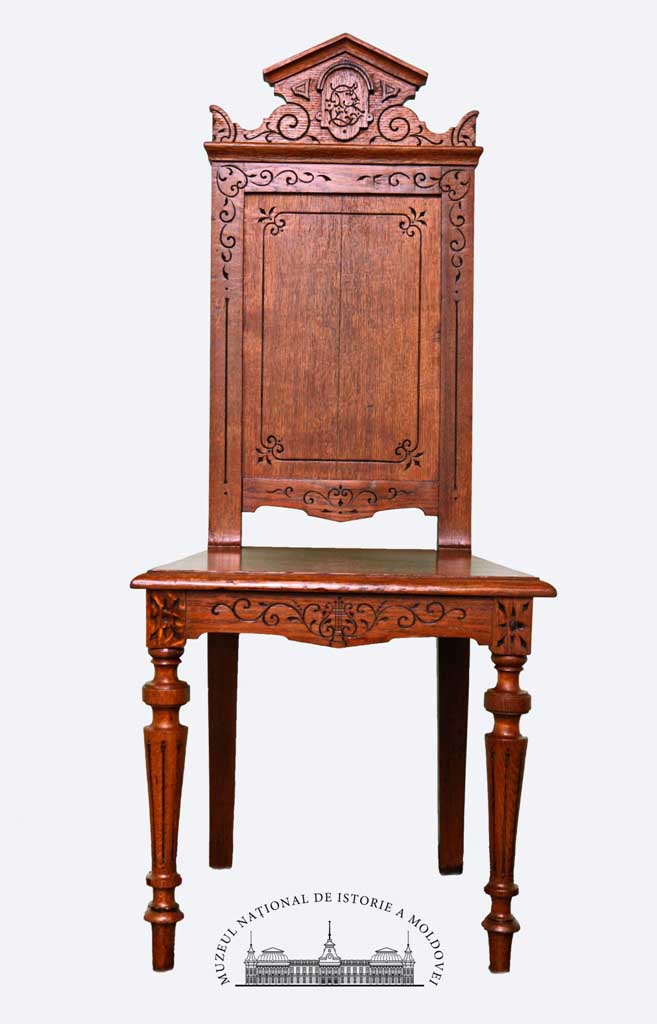 The National Museum of History of Moldova collects, preserves, researches and exhibits, for the purpose of knowledge and education, material evidence related to the history of Bessarabia. The museum collections are constantly enriched through acquisitions, donations and archaeological excavations. In the first half of 2018, the museum collections were replenished with new material values, related to the history of the nobility in Bessarabia. As a result of the field investigations, carried out in the village of Brânzeni, Edineț District, five pieces of furniture were purchased, which belonged to Vasile Stroescu: a cabinet, a sofa, a chest of drawers, a chair and a wall mirror. The pieces were purchased from Elizaveta Gureu, the granddaughter of Gheorghe Tincu, who was the manager of the Brânzeni estate, owned by the Stroescu family...
Read More >>