| | | | |
| --- | --- | --- | --- |
| | National Museum of History of Moldova | | |



Chronological Axis
Revival of National Movement
(1905 - 1918)
Revolutionary events in the Russian Empire at the beginning of the 20th century (Russian revolutions of 1905, 1917) contributed to the recovery of national movement in Bessarabia, which led to the appearance of the press in the Romanian language (1906) and the creation of the Council of Country (November 21, 1917) – the supreme legislative institution, which initially fought for the autonomy for Bessarabia within the Russian Empire (through the proclamation of the Moldavian Democratic Republic, on December 2, 1917), and later, in the last stage, voted for the unification of Bessarabia with Romania, on March 27, 1918.
- Ion Pelivan - prominent militant of national liberation movement in Bessarabia -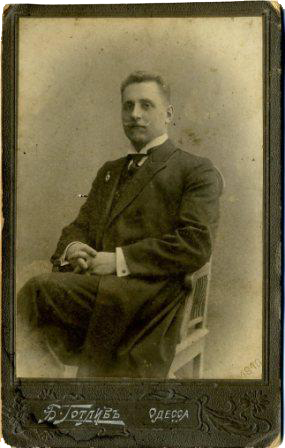 - Mihai Eminescu. Political and literary writings. Bucharest, 1905 -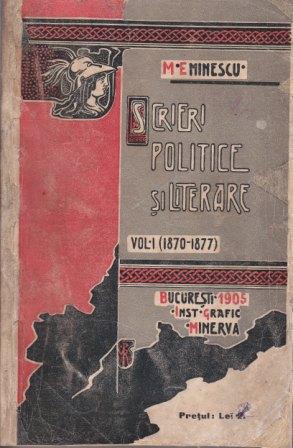 -Polihronie Sârcu. From habits of Bessarabian Romanians. Petrograd, 1914 -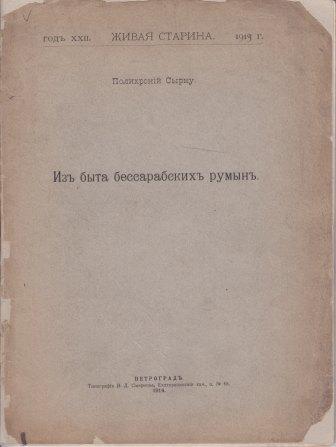 #Exhibit of the Month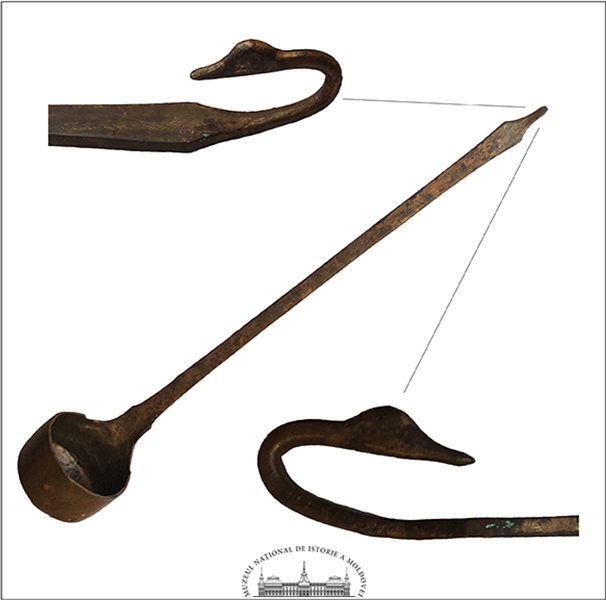 Kyathos (Ancient Greek: κύαθος - ladle, cup) is an ancient Greek vessel (ladle), used to pour wine from various larger vessels (kraters, hydriai, pelicai, and so on) into drinking cups. During the existence of these vessels, they were made of different materials: from silver and bronze to burnt clay, the latter ones being often painted with red and black figures, and sometimes covered only with black slip. In the myths about Hercules, a young cupbearer named Kyathos is mentioned, who during a feast, scooping up wine from a vessel with a ceramic ladle to pour it into Hercules' bowl, accidentally broke the high handle of the vessel (which often happens) and spilled wine on the legendary hero. Hercules, not calculating his strength, gave the inattentive young man a flick on the forehead...
Read More >>