Virtual Tour
Chronological Axis
Revival of National Movement
(1905 - 1918)
Revolutionary events in the Russian Empire at the beginning of the 20th century (Russian revolutions of 1905, 1917) contributed to the recovery of national movement in Bessarabia, which led to the appearance of the press in the Romanian language (1906) and the creation of the Council of Country (November 21, 1917) – the supreme legislative institution, which initially fought for the autonomy for Bessarabia within the Russian Empire (through the proclamation of the Moldavian Democratic Republic, on December 2, 1917), and later, in the last stage, voted for the unification of Bessarabia with Romania, on March 27, 1918.
- Ion Pelivan - prominent militant of national liberation movement in Bessarabia -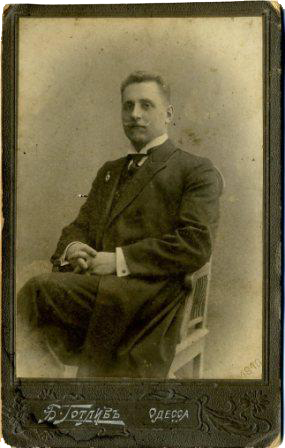 - Mihai Eminescu. Political and literary writings. Bucharest, 1905 -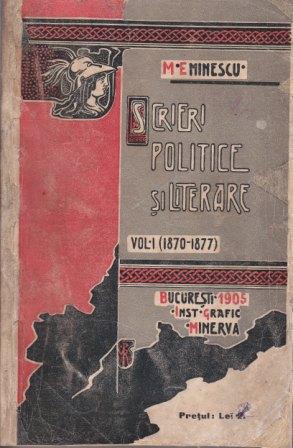 -Polihronie Sârcu. From habits of Bessarabian Romanians. Petrograd, 1914 -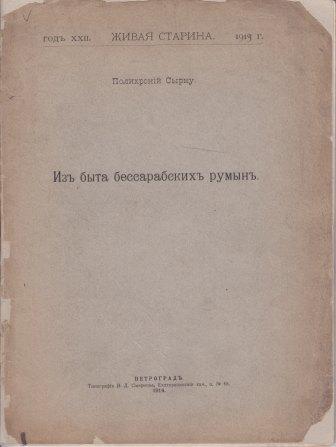 #Exhibit of the Month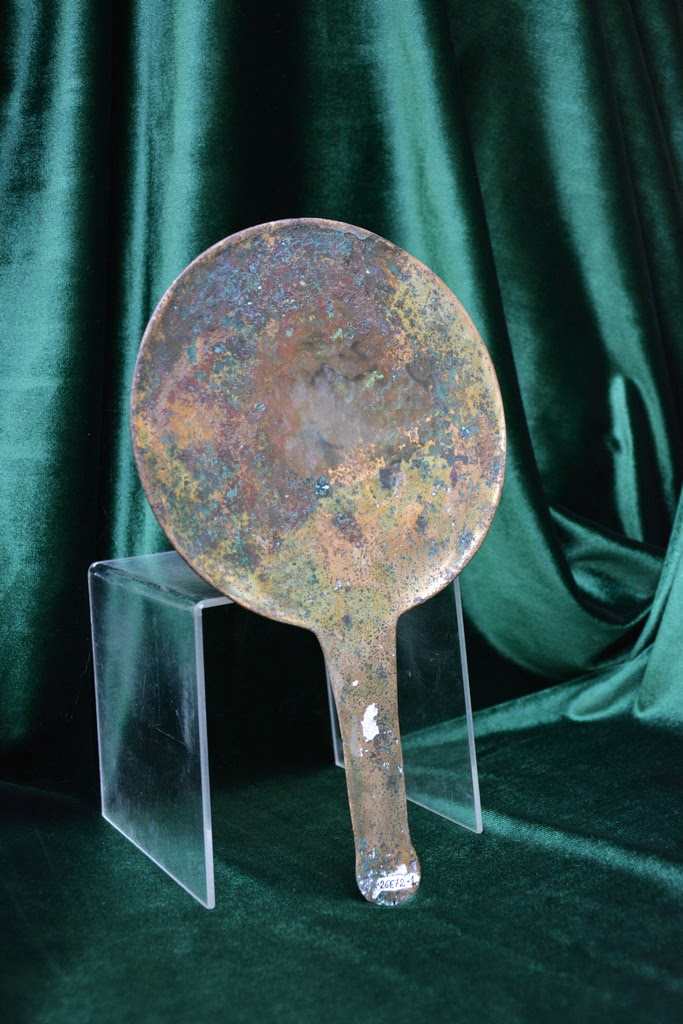 In the culture of many peoples from ancient times (and to the present day), mirrors have been given a special role in ritual practice, especially funerary ones. For many communities, mirrors, like metal objects in general, served to protect against evil spirits. Mirrors had a dual purpose - a utilitarian one, as a toilet item, and ritual, as an attribute of a magical rite. The latter is explained by the fact that in the ideas of many peoples the soul of a person is connected to his reflection in a mirror or water. Being external to man, the "soul-reflection" is subject to various dangers.Obviously, belief in the magical possibilities of mirrors is one of the reasons why the owners kept them closed in wooden, cloth, felt or leather cases and pouches. An expensive mirror was placed in the grave along with the deceased for fear that the soul of a living person reflected in it could be carried away by the spirit of the person passed away. On the other hand, to this day, many nations have a tradition of hanging all the mirrors if there is a dead person in the house, so as not to multiply death....
Read More >>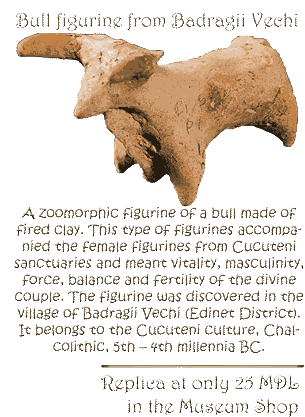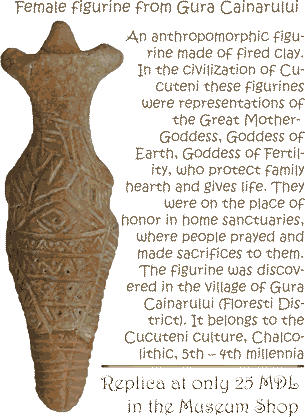 ©2006-2023
National Museum of History of Moldova
31 August 1989 St., 121 A, MD 2012, Chisinau, Republic of Moldova
Phones:

Secretariat:
+373 (22) 24-43-25
Department of Public Relations and Museum Education:
+373 (22) 24-04-26
Fax:
+373 (22) 24-43-69
E-mail:
office@nationalmuseum.md
Technical Support:
info@nationalmuseum.md

Web site administration and maintenance:
Andrei EMILCIUC