| | | | |
| --- | --- | --- | --- |
| | National Museum of History of Moldova | | |


Virtual Tour
Restoration
One of the main museum activities is restoration of museum exhibits. Annually there are conserved or restored about 150 objects, which were in a poor state because of their age.
The Department of Conservation and Restoration was established in 1994. It is divided into laboratories for the restoration of old books, icons, metal objects, ceramics, textiles, and pieces of furniture.

Among the cultural values, which were brought back to life by skillful hands of restorers, there are:
metal objects: coin hoards from Hiriseni (3rd – 4th cent.), Vadul lui Isac (2nd – 4th cent.), and Capriana (17th – 19th cent.), buckles, bracelets, two chain mails (16th – 18th cent.), two medieval guns from Orheiul Vechi;
old books: "Antologhion" (Iasi, 1726), "Apostol" (Bucuresti, 1743), "Tridion" (Iasi, 1747), "Apostol" (Iasi, 1756), "Liturghie" (Ramnic, 1787), "Psaltire" (Iasi, 1790), "Biblia" (Blaj, 1795), and many other ecclesiastical books;
icons: "Virgin on the Throne". "St Nicolas", "Saints", "St Archangel Michael" (1796), "Epiphany", and many others;
textiles: "Carpet with a rose" (1896), a wall carpet (19th cent.), a ritual rug "pocrovat" (19th cent.), two theatre costumes from the opera "The Tsar's Bride" (1930s), details of national costumes, and many other museum objects;
ceramics: archaeological vessels found at the sites of Saharna "La Revechin" (the Getae culture, 5th - 4th cent. B.C.), Giurgiulesti, Orheiul Vechi. Among them there are funeral vessels, bowls, pots, cups, etc.

In 2009 - 2010 the laboratories for restoration of books, metal objects, and furniture were equipped with advanced machinery through two projects funded by the Foundation THE HEADLEY TRUST from the United Kingdom and the Government of Japan.





#Exhibit of the Month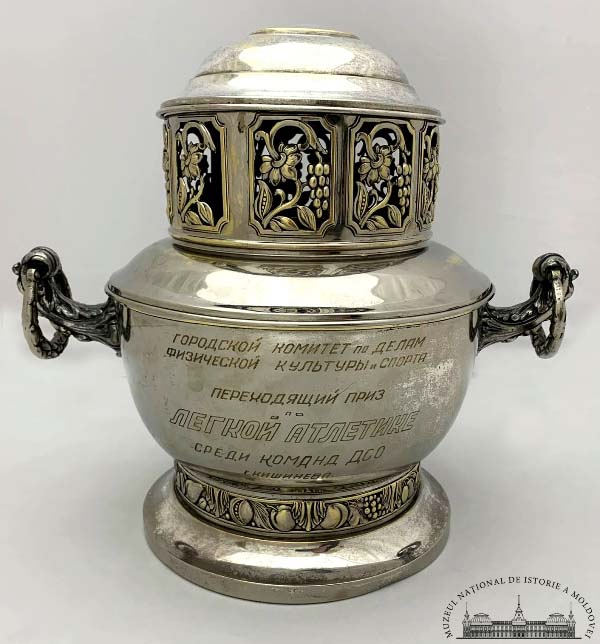 This is a challenge cup, which used to be awarded to the winners in sports competitions between the teams-members of the Dynamo Voluntary Sports Society, organized by the City Committee responsible for physical culture and sports in Chișinău. The voluntary sports organizations (DSO: Dobrovol'noe sportivnoe obshhestvo) were created in the mid-30s of the twentieth century in the Soviet Union and over the years had spread in the socialist states. They brought together groups of amateur athletes from district, regional and republican enterprises and educational institutions based on the territorial principle. They were engaged in the education of the young generation in the field of physical culture, sports and tourism in order to solve the problems of the development of mass physical culture. The winners used to be awarded with diplomas, badges, sports medals of various categories and a multitude of sports cups...
Read More >>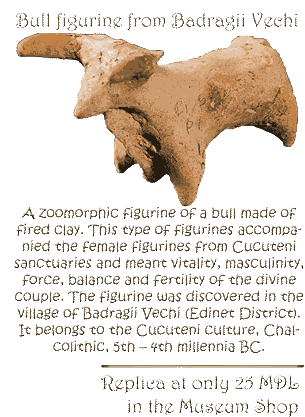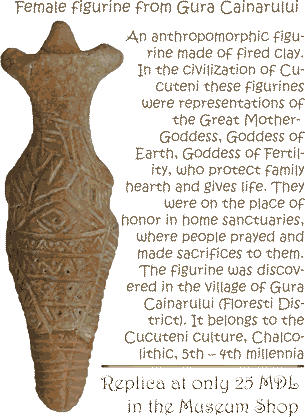 __________________________________________
©2006-2021
National Museum of History of Moldova
31 August 1989 St., 121 A, MD 2012, Chisinau, Republic of Moldova
Phones:

Secretariat:
+373 (22) 24-43-25
Department of Public Relations and Museum Education:
+373 (22) 24-04-26
Fax:
+373 (22) 24-43-69
E-mail:
office@nationalmuseum.md
Technical Support:
info@nationalmuseum.md

Web site administration and maintenance:
Andrei EMILCIUC