| | | | |
| --- | --- | --- | --- |
| | National Museum of History of Moldova | | |


Click here for a Virtual Tour of the Museum


Chronological Axis
Abolition of Autonomy. Bessarabia – a New Tsarist Colony
(1828 - 1864)
The second period is characterized by the extension of the Russian administrative system to Bessarabia, according to the Law "On governing in the Bessarabian Oblast" (1828); the continuation of the process of colonization of Bessarabia (with the Germans, Bulgarians, Gagauzians, Serbs, Armenians, Greeks, etc.); the instability of the administrative division of Bessarabia (the number of districts: 1812 – 12; 1814 – 9; 1828 – 8; 1858 – 7).

After the Crimean War (1853 – 1856) southern Bessarabia was returned to the Principality of Moldova. In the province a number of parochial schools were organized (1830s – 1840s); the first Boys' Lyceum was opened (1833); the Chisinau Public Library was established (1832).

- Establishment for the government of Bessarabia province (1828) -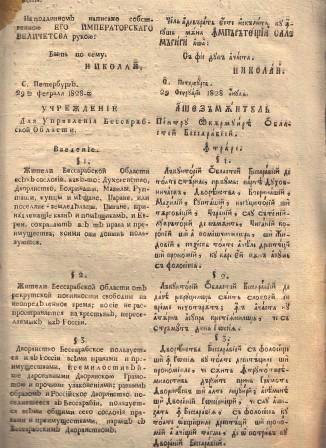 - The building of Theological Seminary from Chisinau in which there was registered (temporarily) The Regional High School from Chisinau -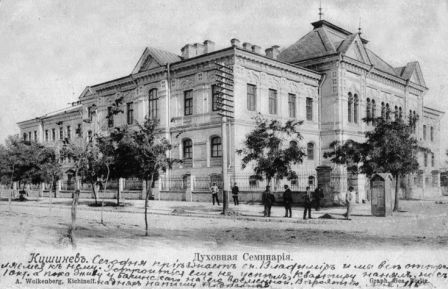 - The city of Ismail under the Peace Treaty of Paris (1856) returned to the Principality of Moldova -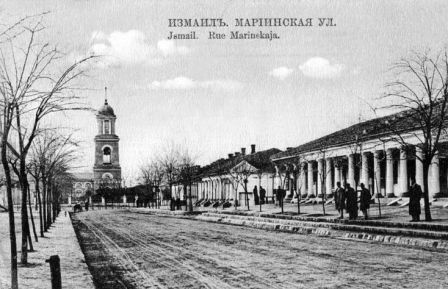 #Exhibit of the Month
It is a sports trophy obtained at an inter-school oina (a bat-and-ball game) competition in interwar Bessarabia. We don't know which schools participated in this competition, nor the venue, we only know that one of the winners received the second prize and that the event was held on May 13, 1934. In this way we learn about the existence of different sports competitions organized by schools, including the oina game. Oina is a beautiful and complex sports game that promotes the development of body and spirit, courage and the desire for self-improvement. Oina is a treasure of the Romanian people, which must be sacredly kept and passed on to future generations...
Read More >>