| | | | |
| --- | --- | --- | --- |
| | National Museum of History of Moldova | | |



Chronological Axis
Abolition of Autonomy. Bessarabia – a New Tsarist Colony
(1828 - 1864)
The second period is characterized by the extension of the Russian administrative system to Bessarabia, according to the Law "On governing in the Bessarabian Oblast" (1828); the continuation of the process of colonization of Bessarabia (with the Germans, Bulgarians, Gagauzians, Serbs, Armenians, Greeks, etc.); the instability of the administrative division of Bessarabia (the number of districts: 1812 – 12; 1814 – 9; 1828 – 8; 1858 – 7).

After the Crimean War (1853 – 1856) southern Bessarabia was returned to the Principality of Moldova. In the province a number of parochial schools were organized (1830s – 1840s); the first Boys' Lyceum was opened (1833); the Chisinau Public Library was established (1832).

- Establishment for the government of Bessarabia province (1828) -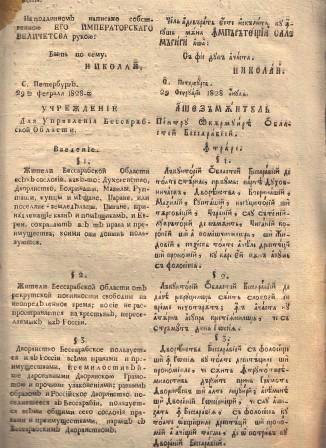 - The building of Theological Seminary from Chisinau in which there was registered (temporarily) The Regional High School from Chisinau -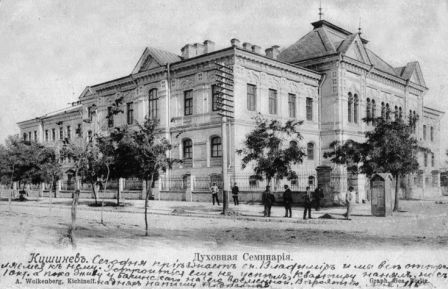 - The city of Ismail under the Peace Treaty of Paris (1856) returned to the Principality of Moldova -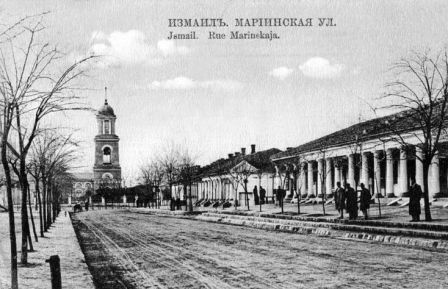 #Exhibit of the Month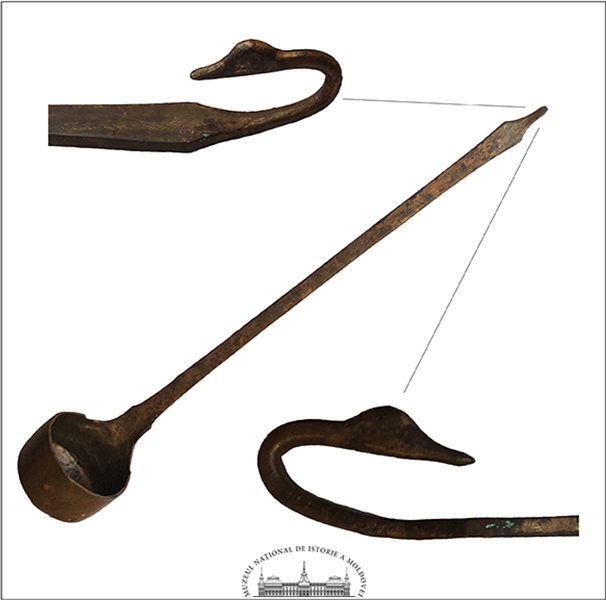 Kyathos (Ancient Greek: κύαθος - ladle, cup) is an ancient Greek vessel (ladle), used to pour wine from various larger vessels (kraters, hydriai, pelicai, and so on) into drinking cups. During the existence of these vessels, they were made of different materials: from silver and bronze to burnt clay, the latter ones being often painted with red and black figures, and sometimes covered only with black slip. In the myths about Hercules, a young cupbearer named Kyathos is mentioned, who during a feast, scooping up wine from a vessel with a ceramic ladle to pour it into Hercules' bowl, accidentally broke the high handle of the vessel (which often happens) and spilled wine on the legendary hero. Hercules, not calculating his strength, gave the inattentive young man a flick on the forehead...
Read More >>