| | | | |
| --- | --- | --- | --- |
| | National Museum of History of Moldova | | |



Chronological Axis
Palaeolithic Age
(500,000 years ago – 7,000 years ago)
The Palaeolithic Age is divided into three large periods: Lower Palaeolithic (500,000 – 100,000 years ago); Middle Palaeolithic (100,000 – 35,000 years ago); Upper Palaeolithic (35,000 – 10,000 years ago). At present relics of the Lower Palaeolithic are presented in the Museum by the collection of items found at about 20 sites, of which the grottoes of Duruitoarea Veche, Ofatinti, and Butesti are the most representative.


The Middle Palaeolithic, or the Mousterian period, is presented by about 60 sites situated in the grottoes and caves from Butesti, Buzdugeni, Trinca, etc., the material from which takes an important place in the collection and exhibition of the Museum
[3]
.


Today there are known about 350 sites dated from the Upper Palaeolithic where tools made of flint, bone, and horn were discovered
[5, 6]
. It is necessary to mention ones from Brinzeni, Bobulesti, Ciuntu, Scoc, Gordinesti, Ciutulesti, and Rascov. At the site of Climauti dwellings constructed with the use of mammoth ivory were discovered. In the Upper Palaeolithic there were first created objects of art:

pendants
[2]
, anthropomorphic and zoomorphic statuettes
[1, 4]
.
The Stone Age ends with the Mesolithic period (10,000 – 7,000 years ago).
1.Spearheads made of mammoth ivory

2.Pendant made of mammoth ivory

3.Hand axes and flint spearhead
4.Adornments: ivory bracelet, necklace; and ritual objects: protoma of a bison, ornamented disk, and female figurine – made of ivory and stone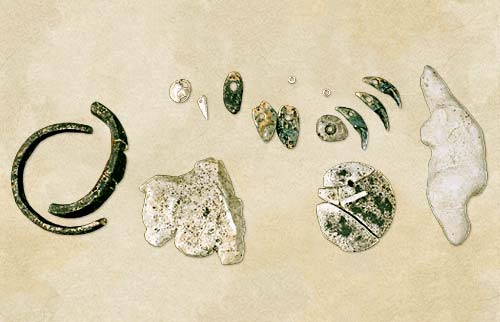 5.Needles made of bone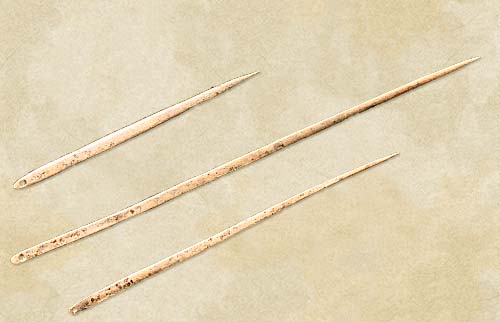 6.Flint objects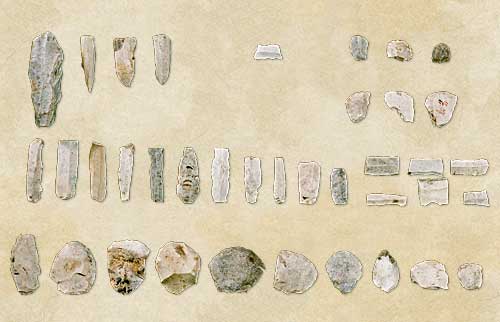 #Exhibit of the Month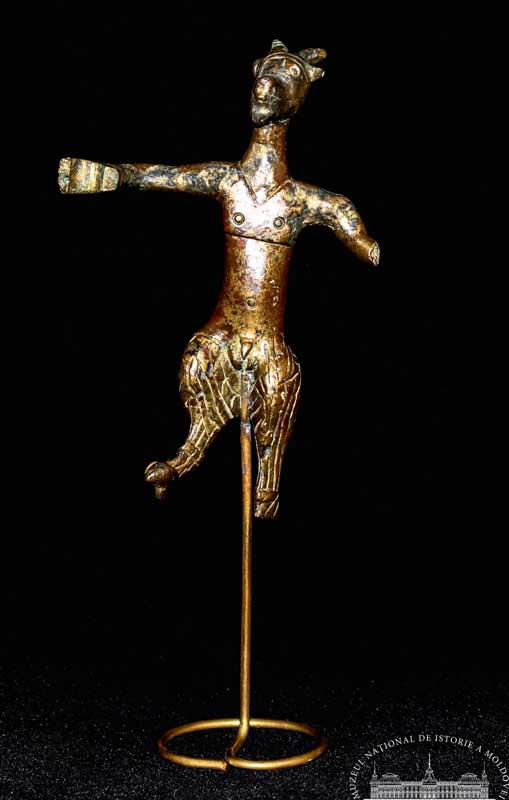 Among the Greek mythological figures, there is a satyr (Ancient Greek: Σάτυρος), also called Silenus, a male spirit of nature and forest, known to be the companion of the gods Pan and Dionysus. Satyrs were imagined as dancing in the fields, drinking wine with Dionysus and chasing maenads and nymphs. According to the descriptions in myths, they had human-like upper part of the body and the horse-like or goat-like legs, and also a long and bushy tail. Gradually, animalistic features in the image of a satyr recede, their lower limbs become human (legs, not hooves). The satyr Marsyas (Μάρσιας) plays a special role in Greek legends. Sometimes the god Pan is depicted in the guise of a satyr...
Read More >>