Collection of Arms and Armour
The Museum owns authentic weapons of the 16th – 20th centuries, of western, eastern, and Russian (for the most part) origin.

The collection consists of all the types of cold steel and fire-arms: offensive, defensive, missile, and hunting weapons. Some arms bear stamps of well-known arm centres, as well as eastern stamps and inscriptions. The most part of the collection represents cold steel and fire-arms of the 20th century.

The collection includes weapons for cavalry, chain mails, and helmets dating from the 17th – 19th centuries.

-7-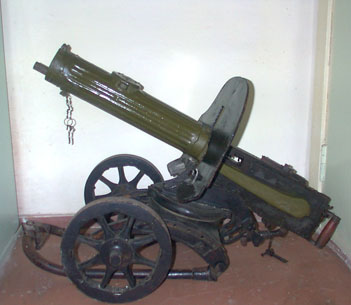 -8-