| | | | |
| --- | --- | --- | --- |
| | National Museum of History of Moldova | | |



Collections
Collection of Periodicals
The collection consists of 25002 periodicals of the 19th - 21st centuries, some of which being unique. The most significant titles are the following:
SANKTPETERBURGSKIE SENATSKIE VEDOMOSTI (The St Petersburg Senate Gazette), 1810, 1823, 1828, 1839, 1841, 1853-1858;
ALBINA ROMÂNEASCĂ (The Romanian Bee), Iasi, 1839 (the oldest newspaper in the collection);

BESSARABSKIE OBLASTNYE VEDOMOSTI (The Bessarabian Regional Gazette), Chisinau, 1858, 1867;
CANDELA (The Candle), Chernovtsi, 1883, 1890, 1898, 1904, 1907, 1914, 1923;
VSEMIRNAJA ILLJUSTRATZJA (The World Illustration) edited by A. P., E. D. and G. D. Goppe, St Petersburg, 1877, 1890;
ARKHEOLOGICHESKIE IZVESTIJA I ZAMETKI (The Archaeological News), Moscow, 1893-1897;
BESSARABSKIE GUBERNSKIE VEDOMOSTI (The Bessarabian Provincial Gazette), Chisinau, 1902;
BESSARABSKAJA ZHIZNI (The Bessarabian Life), Chisinau, 1916;
SFATUL TARII (The Council of Country), Chisinau, 1918;
EPISCOPIA HOTINULUI. DATE ISTORICE SI STATISTICE (The Hotin Bishopric. Historical and Statistic Data) , 1923 - 1925, Chisinau, 1925
-1-

-2-
-3-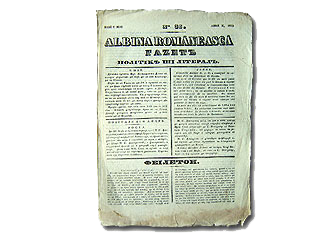 #Exhibit of the Month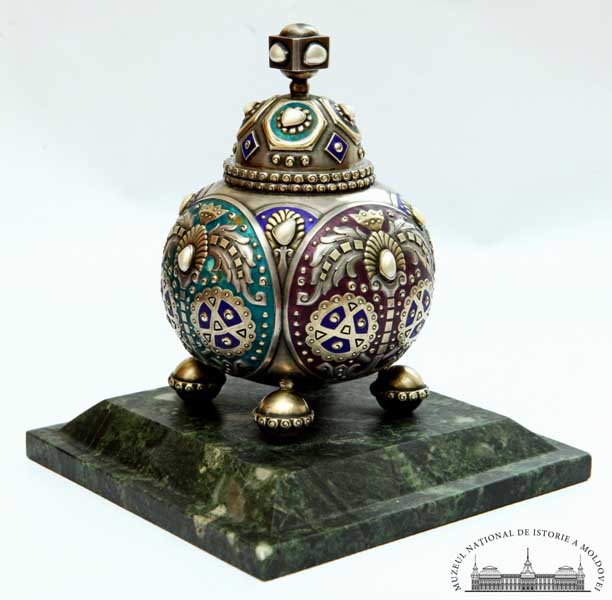 Peter Carl Fabergé (1846-1920), was a famous jeweler of French origin, who became the official supplier of jewelry for the Imperial House in Russia, and when we say Fabergé, we mean not just jewelry, but rather works of art. The famous Russian jewelry House of Fabergé received worldwide recognition for the elegance and uniqueness of its products. In the late 19th - early 20th century, the House of Fabergé was a world-class phenomenon known for its famous "Easter eggs" made of precious metals and stones. The first egg was crafted in 1885, when Tsar Alexander III decided to give his wife a special gift on the occasion of the 20th anniversary of their marriage...
Read More >>