| | | | |
| --- | --- | --- | --- |
| | National Museum of History of Moldova | | |



Collections
Numismatic Collection
The collection consists of:
Coins of diverse times and countries of issue. There are ancient coins of Greek, Getae-Dacian, and Roman origin, medieval coins of local and foreign issues (the Ottoman Empire, the Holy Roman Empire, the United Provinces, Hungary, Poland, etc.); series of modern coins; contemporary Moldavian and foreign currency
Modern and contemporary banknotes, both Moldavian and foreign. Beside the banknotes, there are other means of payment
Decorations: orders, medals, and crosses (the 19th - 20th centuries) of different countries (Bulgaria, Czechoslovakia, the Russian Empire, Yugoslavia, Mongolia, Poland, the Republic of Moldova, Romania, Hungary, USSR, etc.), received by civil and military persons
Medals dated from the 17th - 21st centuries, predominantly modern and contemporary
Badges, seals and signet-rings, stamps, etc.
-4-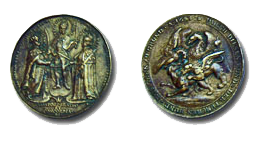 -5-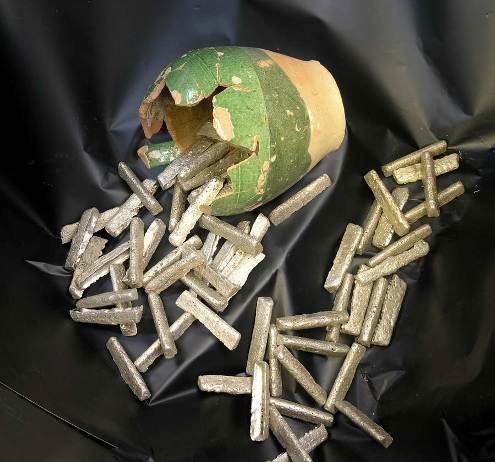 #Exhibit of the Month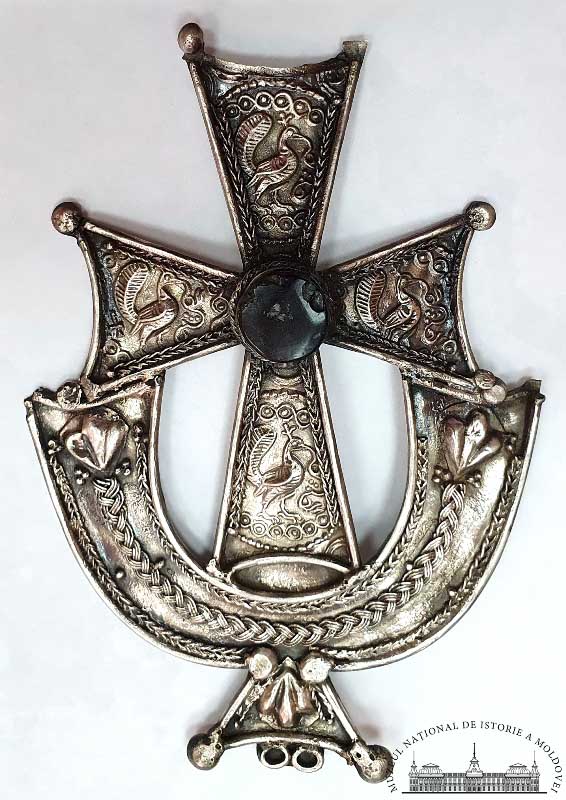 From the early days of Christianity, the cross meant not only an instrument of torture, but also a symbol of victory over death, a symbol of salvation. The object is made of silver, having the shape of a Byzantine cross with trapezoidal edges of the arms. The side arms and the one at the bottom seem to be turned inside a vessel (chalice (?)) with the trapezoidal "foot". The arms of the cross and of the "chalice" were ended with a decorative element in the shape of a sphere (drop). The cross has a decoration in relief, executed in the technique of filigree and granulation, consisting of drops, double and triple cords, circles with a drop in the center, and trefoils (?). In the center of the cross, at the intersection of the arms, there is a round mount with a cord-like edge, in which the pomegranate fruit is located...
Read More >>