| | | | |
| --- | --- | --- | --- |
| | National Museum of History of Moldova | | |


Virtual Tour


Collections
Numismatic Collection
The collection consists of:
Coins of diverse times and countries of issue. There are ancient coins of Greek, Getae-Dacian, and Roman origin, medieval coins of local and foreign issues (the Ottoman Empire, the Holy Roman Empire, the United Provinces, Hungary, Poland, etc.); series of modern coins; contemporary Moldavian and foreign currency
Modern and contemporary banknotes, both Moldavian and foreign. Beside the banknotes, there are other means of payment
Decorations: orders, medals, and crosses (the 19th - 20th centuries) of different countries (Bulgaria, Czechoslovakia, the Russian Empire, Yugoslavia, Mongolia, Poland, the Republic of Moldova, Romania, Hungary, USSR, etc.), received by civil and military persons
Medals dated from the 17th - 21st centuries, predominantly modern and contemporary
Badges, seals and signet-rings, stamps, etc.
-4-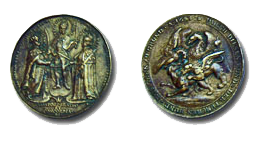 -5-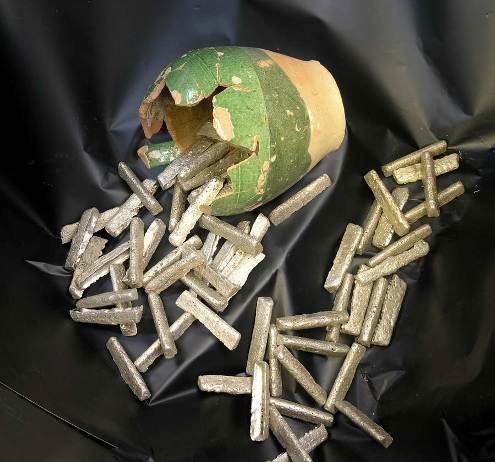 #Exhibit of the Month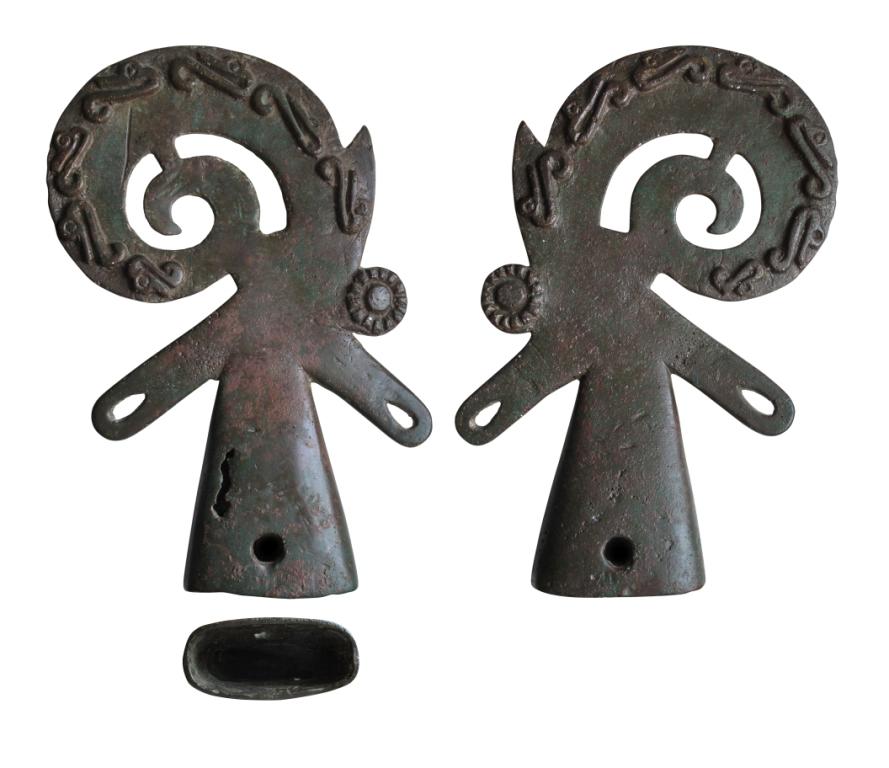 This unusual object of the Scythian period was found in 1953 by a village teacher A.I. Shiryaev at the top of a mound near the village of Răscăieţii Noi in the Ştefan Vodă District. A quarter of a century later, excavations in 1979 revealed that this outstanding mound (about 10 m high and more than 40 m in diameter) was erected in the Early Bronze Age, at the beginning of the 3rd millennium BC. Then, two thousand years later, there were buried Scythians, with which, apparently, other finds are associated, a cauldron and a finial, cast in bronze. The finial from Răscăieţii Noi is one of the items made in the Scythian animal style, a special manner of decoration that spread along with the culture of the early nomads of Eurasia from Central Europe to the Black Sea region and the Caucasus, from the Volga region to southern Siberia, from Central Asia to Mongolia and northern China...
Read More >>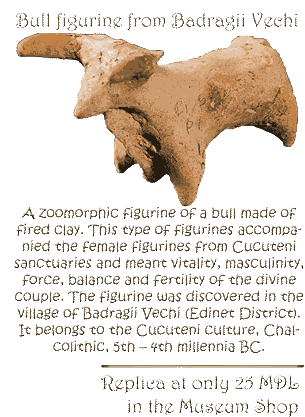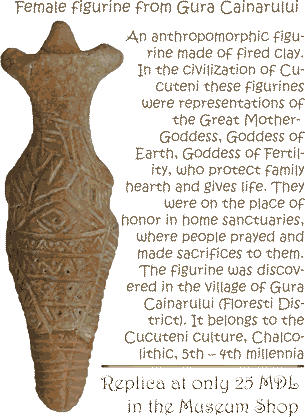 __________________________________________
©2006-2021
National Museum of History of Moldova
31 August 1989 St., 121 A, MD 2012, Chisinau, Republic of Moldova
Phones:

Secretariat:
+373 (22) 24-43-25
Department of Public Relations and Museum Education:
+373 (22) 24-04-26
Fax:
+373 (22) 24-43-69
E-mail:
office@nationalmuseum.md
Technical Support:
info@nationalmuseum.md

Web site administration and maintenance:
Andrei EMILCIUC