| | | | |
| --- | --- | --- | --- |
| | National Museum of History of Moldova | | |



Collections
Numismatic Collection
The collection consists of:
Coins of diverse times and countries of issue. There are ancient coins of Greek, Getae-Dacian, and Roman origin, medieval coins of local and foreign issues (the Ottoman Empire, the Holy Roman Empire, the United Provinces, Hungary, Poland, etc.); series of modern coins; contemporary Moldavian and foreign currency
Modern and contemporary banknotes, both Moldavian and foreign. Beside the banknotes, there are other means of payment
Decorations: orders, medals, and crosses (the 19th - 20th centuries) of different countries (Bulgaria, Czechoslovakia, the Russian Empire, Yugoslavia, Mongolia, Poland, the Republic of Moldova, Romania, Hungary, USSR, etc.), received by civil and military persons
Medals dated from the 17th - 21st centuries, predominantly modern and contemporary
Badges, seals and signet-rings, stamps, etc.
-4-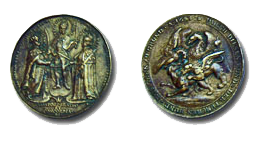 -5-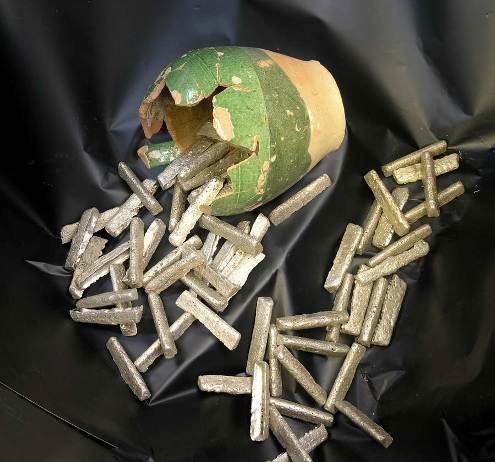 #Exhibit of the Month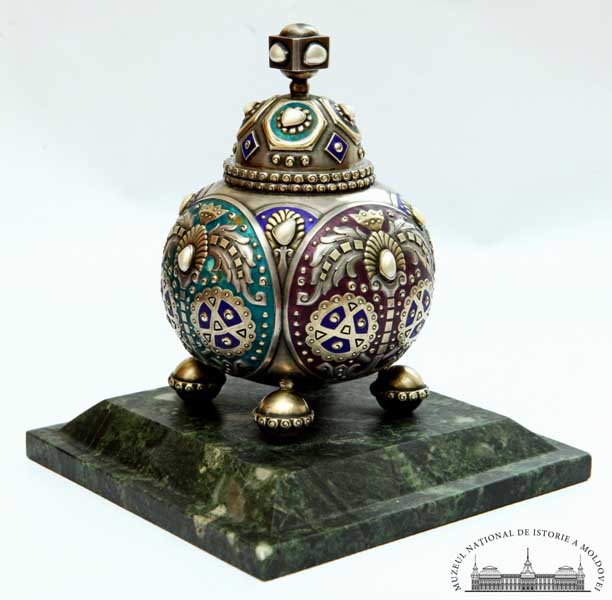 Peter Carl Fabergé (1846-1920), was a famous jeweler of French origin, who became the official supplier of jewelry for the Imperial House in Russia, and when we say Fabergé, we mean not just jewelry, but rather works of art. The famous Russian jewelry House of Fabergé received worldwide recognition for the elegance and uniqueness of its products. In the late 19th - early 20th century, the House of Fabergé was a world-class phenomenon known for its famous "Easter eggs" made of precious metals and stones. The first egg was crafted in 1885, when Tsar Alexander III decided to give his wife a special gift on the occasion of the 20th anniversary of their marriage...
Read More >>