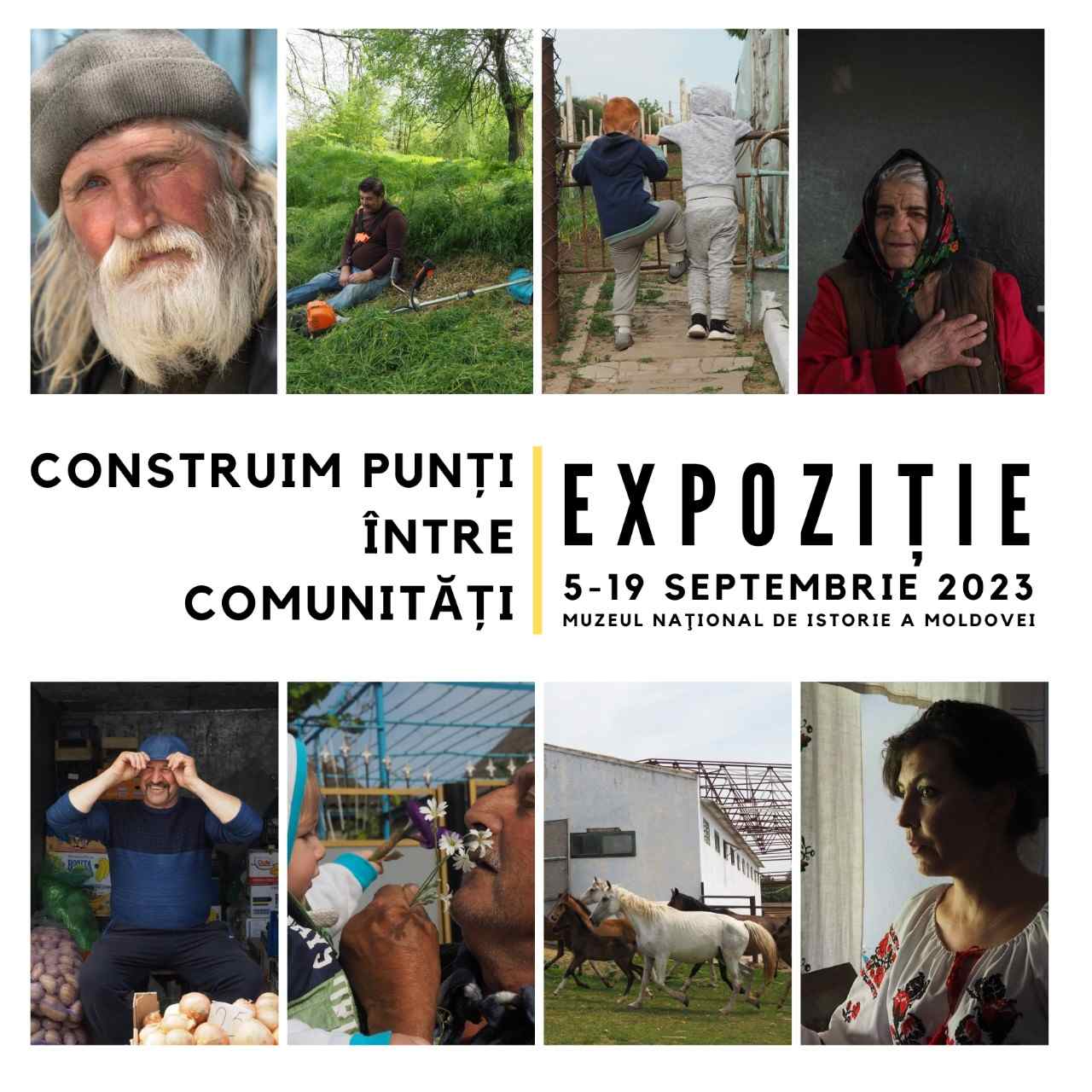 The National Geographic Photo Camp is a program that teaches young people from diverse communities how to use photography to tell their own stories, explore the world around them, and develop deep connections with others. The second National Geographic Photo Camp in Moldova took place on May 15-19, 2023, in the city of Comrat within the Autonomous Territorial Unit of Gagauzia. This region in southern Moldova is home to most of the Gagauz community as well as other ethnic groups such as Bulgarians, Ukrainians, and Moldovans/Romanians.
The five-day training was moderated by an international team of four photographers, including one from Ukraine. These experts provided 20 young people (aged 18-25) from refugee communities from Ukraine, the Transnistrian region, and throughout the country with a range of innovative tools and techniques for visual storytelling. This camp also built media literacy skills by giving participants the opportunity to experience firsthand how various factors within their control as creators of visual images (e.g. composition, light, color, mood, etc.) affect the story those images convey.
The young people documented a range of local experiences, traditional museums, family events, the only thoroughbred horse breeding farm in Moldova, the everyday work of carpet weavers, wineries, farmers, bakers, and markets. Guided by National Geographic photographers, the young people created more than 30,000 visual stories, some of which are presented in this exhibition. Feedback from previous camps that Internews and National Geographic have conducted in other countries and environments around the world (including in post-conflict societies, refugee camps, etc.) demonstrates that participants are able to think more critically about how photographs shape viewers perceptions of reality and that exhibition attendees gain a more nuanced view of their own society.
The opening the exhibition will take place on September 5, at 17:00, in Hall no. 1 of the National Museum of History of Moldova, str. 31 August 1989, 121A.