Virtual Tour


Exhibitions
"Childhood in the Gulag"
The Museum of History and Ethnography of Telenești
31 May – 30 June, 2022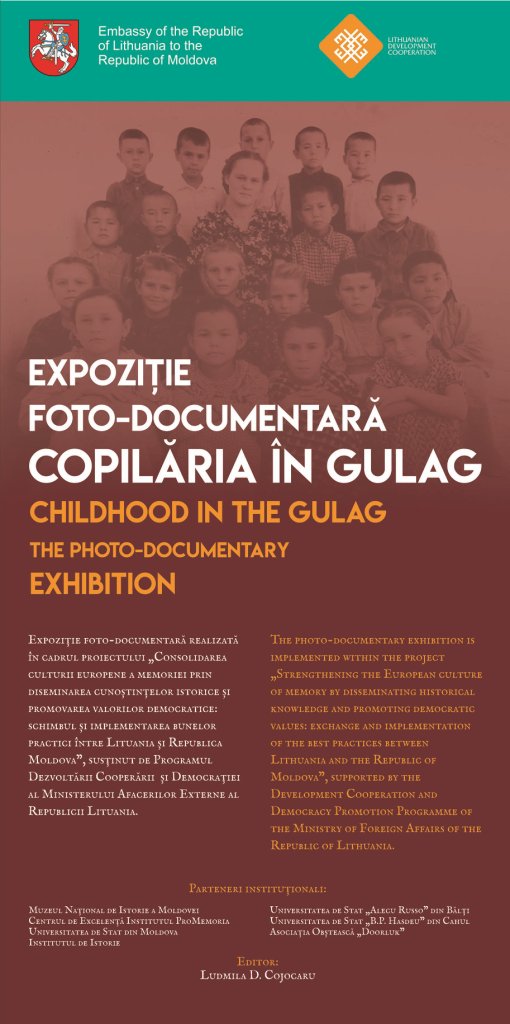 The Exhibition "Childhood in the Gulag" presents photo-documentary images that reflect the lives of Bessarabian children sentenced to deportation, famine, Russification, indoctrination and the forced excision from their own families because of the repressive policies of the totalitarian-communist regime in the Moldavian SSR, 1940-1941 and 1944-1953. During the Stalinist deportations in 1941, 1949 and 1951 alone, from the Moldavian SSR, about 20.000 children were deported, most of them being affected by the second wave of deportations from 5-6 July 1949 (11.899 children). Some children died on the way to exile; others were born on the train of deportees. Also, a dramatic number of children died due to the organized famine, harsh conditions in the childcare institutions for the children of "enemies of the people", and some of them were born far from their parents' and grandparents' homeland - in the special settlements or in the places of imprisonment of their mothers.
The exhibition brings together about 180 photo-documentary images, accompanied by memoirs and archival documents, putting in value the collections of the National Museum of History of Moldova, the Edinet County Museum, the Soroca Museum of History and Ethnography, the INIS ProMemoria Archive, the archives of memory communities and, especially, the family archives of victims of the totalitarian-communist regime in the Moldavian SSR.
The exhibition is organized by the Museum of Victims of Deportations and Political Repression of the National Museum of History of Moldova in partnership with the Embassy of the Republic of Lithuania to the Republic of Moldova and is a memory tribute to children who went through the atrocities of the totalitarian-communist regime in the USSR, as well as a commemorative action to child victims in the context of the recent war in Ukraine.
The opening will take place on Tuesday, 31 May 2022, at 14:00, at the Museum of History and Ethnography of Telenești (str. Ciprian Porumbescu, nr. 8).
The photo-documentary exhibition "Childhood in the Gulag" is realized within the project "Strengthening the European culture of memory by disseminating historical knowledge and promoting democratic values: exchange and implementation of the best practices between Lithuania and the Republic of Moldova" (code VB52-1 ), with the support of The Development Cooperation and Democracy Promotion Program of the Ministry of Foreign Affairs of the Republic of Lithuania.




#Exhibit of the Month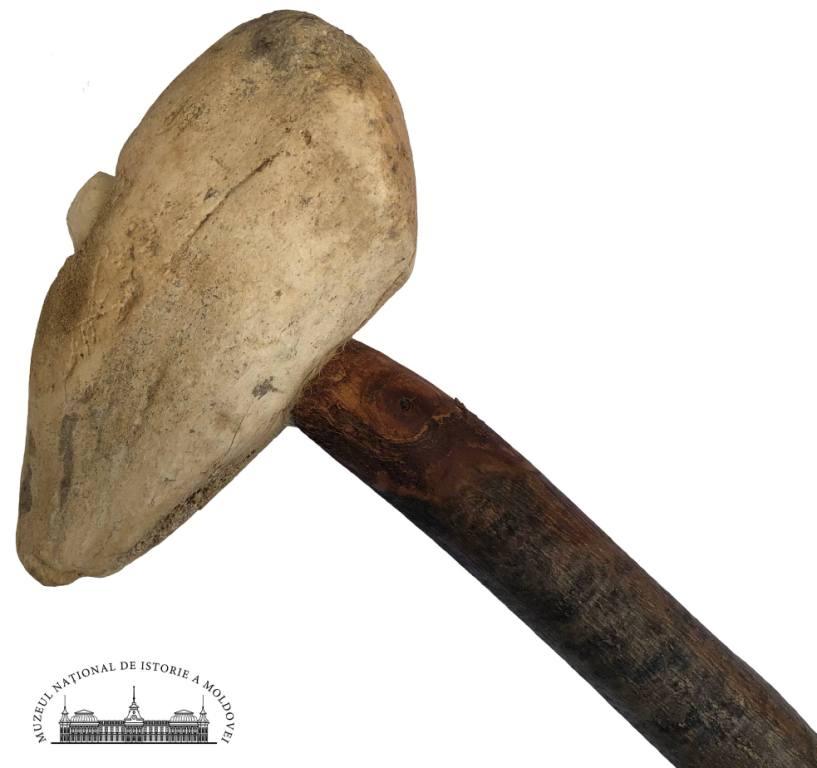 Deer antlers, as well as bones, teeth and shells of mollusks, belong to the category of hard materials of animal origin, which for a long time served as raw materials for prehistoric and protohistoric communities to make tools, weapons, containers, handles, as well as objects of prestige (sceptres) or adornments (necklaces, pendants, clothing accessories), certainly bearing a symbolic load...
Read More >>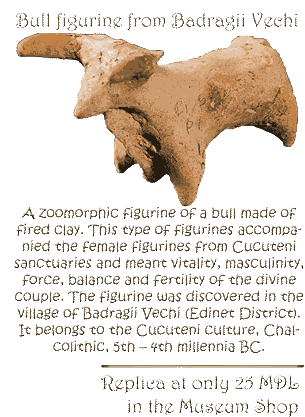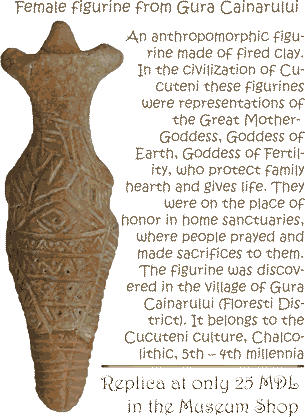 ©2006-2022
National Museum of History of Moldova
31 August 1989 St., 121 A, MD 2012, Chisinau, Republic of Moldova
Phones:

Secretariat:
+373 (22) 24-43-25
Department of Public Relations and Museum Education:
+373 (22) 24-04-26
Fax:
+373 (22) 24-43-69
E-mail:
office@nationalmuseum.md
Technical Support:
info@nationalmuseum.md

Web site administration and maintenance:
Andrei EMILCIUC