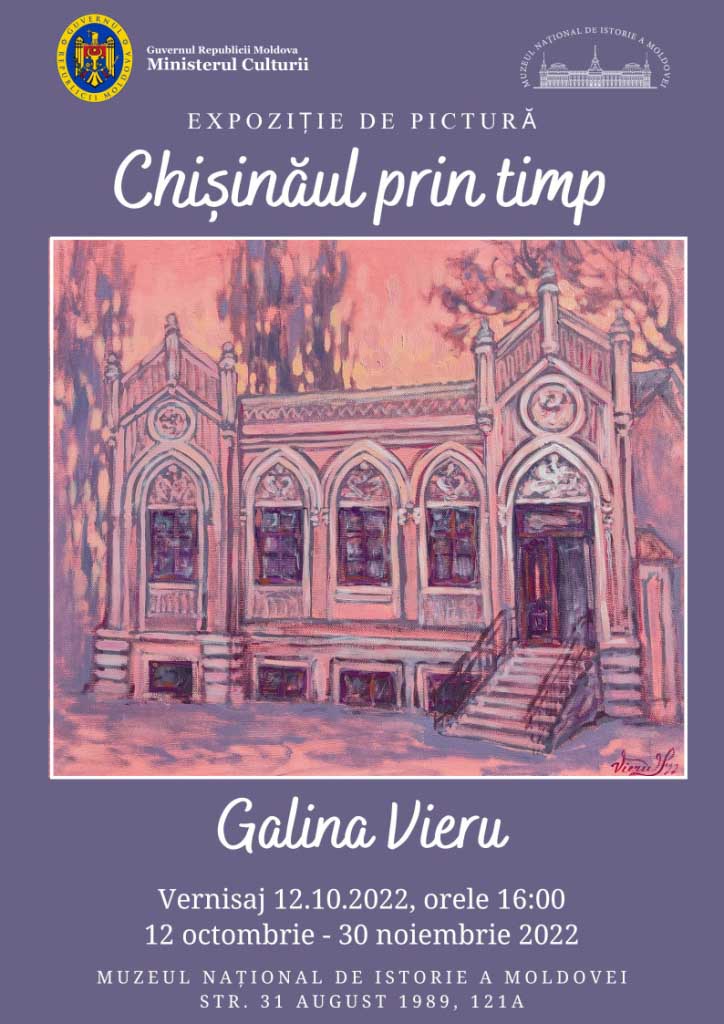 "Chisinau is my home. Here I found my love, my purpose and started a family."
Through the painting exhibition "Chisinau through time", fine artist and poet Galina Vieru, emphasizes the beauty of this wonderful city, its charm and pulse, as a sign of gratitude and admiration for it. Just as every place in the world has a story, a history, so the thread of the city of Chisinau springs from a series of legends in which the truth and the mythical, the fantastic and the reality are interwoven.
The exhibition "Chisinau through time" includes a series of works based on legends and realities, which reveal the white stone face of this city, indented and polished by time, through its people and centuries. Forgotten buildings, historical places and landscapes from our capital.
The painting collection calls for knowledge and discovery, for openness and light, for new steps that will seek in the hum of this gigantic nest its beauty and charm.
The opening of the "Chisinau through time" exhibition will take place on October 12, at 16:00, on the ground floor of the National Museum of History of Moldova, Chisinau, 31 August 1989 street, 121A.