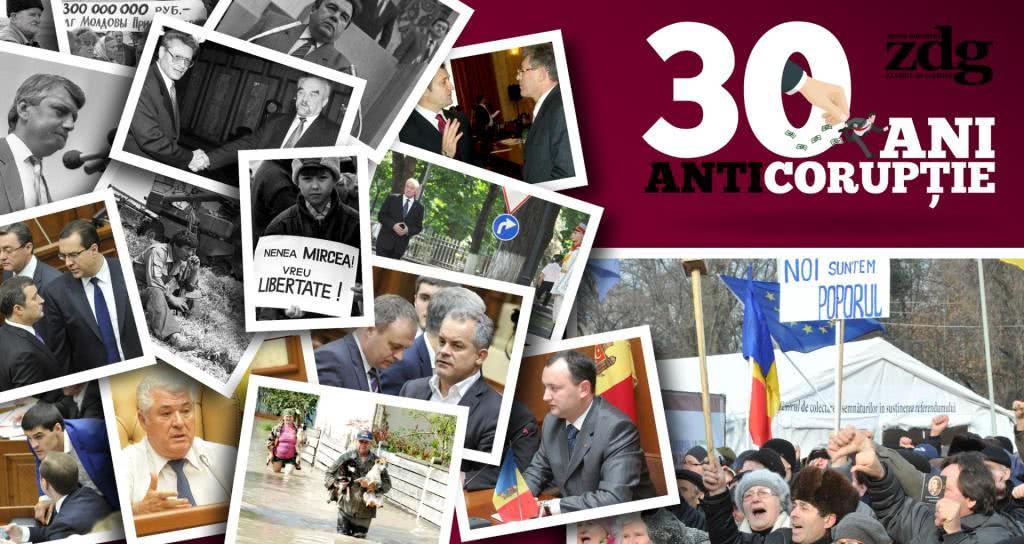 On Thursday, December 9, 2021, at 12:00, on the International Anti-Corruption Day, "Ziarului de Gardă" organized a thematic exhibition at the National Museum of History of Moldova, entitled "Corruption in the Republic of Moldova. 30 years of struggle".
The exhibition is a timeline of the Republic of Moldova history since the declaration of independence to the present, which combines countless acts of corruption, money laundering, abuses in public office with the anti-corruption spirit generated in society, in the press, in the newsrooms of investigations, in civil society organizations, in protest movements or in families.
The exhibition contains documents, photographs, thought-provoking objects, letters and testimonies from people who have tried to expose corruption, step by step, year after year, as well as discussions about transparency, respect for fundamental rights and rights of access to information.
The exhibition was attended by several representatives of the independent media from the Republic of Moldova, civic activists, as well as loyal readers of "Ziarului de Gardă". It will be available to the public until December 19, 2021.
The opening was attended by ambassadors, ministers, activists, journalists, members of law institutions, representatives of the diplomatic corps accredited in Chisinau, as well as young journalism students who came to be inspired.
Source: Ziarul de Gardă