| | | | |
| --- | --- | --- | --- |
| | National Museum of History of Moldova | | |



Exhibitions
Diorama of the "Iasi-Chisinau Operation"
Permanent
Diorama of the Iasi-Chisinau Operation was opened to the public in 1990. This is a real masterpiece of art that was being created in the course of more than eight years by Nikolay Prisekin and Alexey Semyonov, the well-known painters of the Military Artists' Studio named after M.V. Grekov. In size it exceeds the dioramas "Assault of the Sapun Mountain" in Sevastopol, "Battle for Kiev" (the Lyutezh Bridgehead, 1943), and others.



On the canvas with the dimensions of 45 x 11 m. there are reflected the battles, which took place near the village of Leuseni, on the Prut river, in the summer of 1944. The foreground, which constitutes the whole with the canvas, consists of authentic objects; an anti-tank gun, boxes with cartridges and shells, equipment and ammunition. The total space of the foreground and canvas of the diorama constitutes about 800 sq. m.





#Exhibit of the Month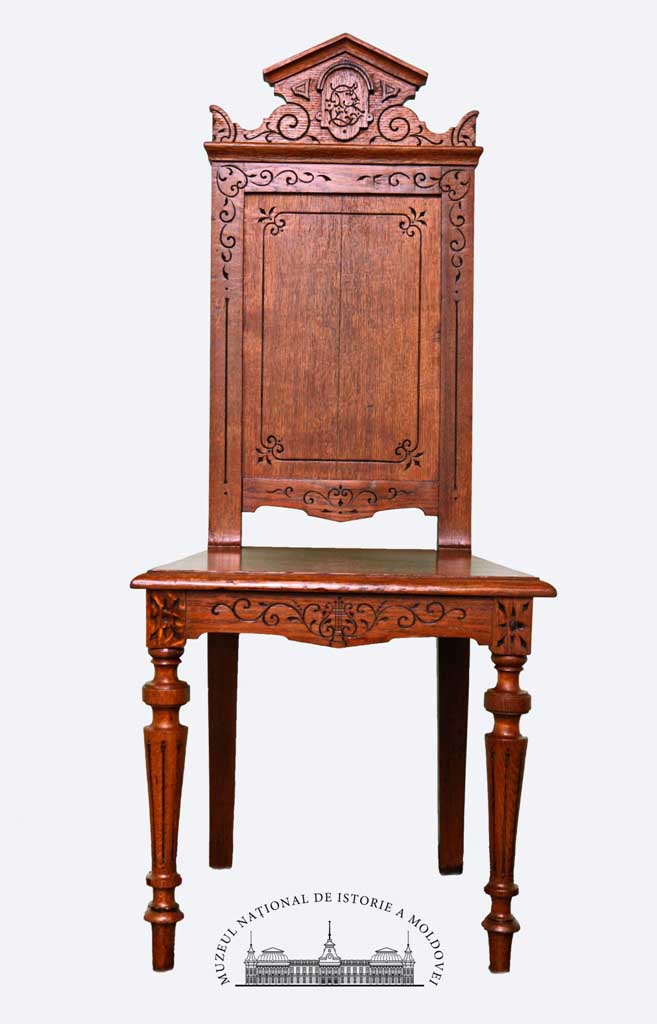 The National Museum of History of Moldova collects, preserves, researches and exhibits, for the purpose of knowledge and education, material evidence related to the history of Bessarabia. The museum collections are constantly enriched through acquisitions, donations and archaeological excavations. In the first half of 2018, the museum collections were replenished with new material values, related to the history of the nobility in Bessarabia. As a result of the field investigations, carried out in the village of Brânzeni, Edineț District, five pieces of furniture were purchased, which belonged to Vasile Stroescu: a cabinet, a sofa, a chest of drawers, a chair and a wall mirror. The pieces were purchased from Elizaveta Gureu, the granddaughter of Gheorghe Tincu, who was the manager of the Brânzeni estate, owned by the Stroescu family...
Read More >>