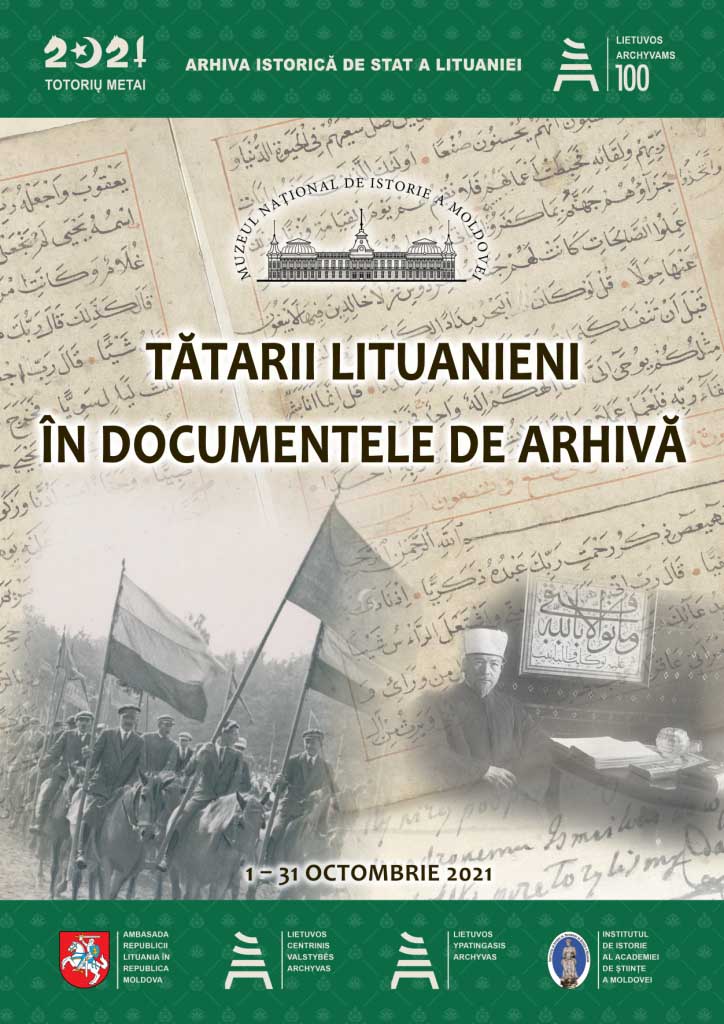 In commemoration of the 700th anniversary of the history and culture of the Tatars in Lithuania, 2021 was declared the Year of Lithuanian Tatar History and Culture. On this occasion, the exhibition "Lithuanian Tatars in Archival Documents" organized by the State Historical Archives of Lithuania invites you to take a look at the past to get acquainted with the development of the multinational Lithuanian culture.
The exhibition presents documents reflecting the history of the Lithuanian Tatars from the second half of the 16th century to the present day. Lithuanian Tatars are a unique ethnos that settled in the Grand Duchy of Lithuania more than 600 years ago, in the 14th-15th centuries. The vast majority of them moved to Lithuania during the time of Vytautas the Great. Immigration to the Grand Duchy of Lithuania was favored by the excellent conditions that were offered to the Tatars: complete freedom of religion and customs was ensured, the construction of mosques was allowed, and the rights of noble Tatars were equated with those of the Lithuanian nobility.
Lithuanian Tatars were famous as excellent warriors. They fought in the Žalgiris (Grunwald) battle under the Lithuanian flags, and later in the front line regiments of the army of the Grand Duchy of Lithuania and the Republic of the Two Nations until its dismemberment.
The archives contain many documents related to the history and culture of the Lithuanian Tatars, therefore the exhibition is divided into two parts. The documents presented in the first part reflect the history of the Lithuanian Tatars: these are the privileges and letters of the Lithuanian and Polish rulers to the Tatars, documents regarding their service in the army of the Grand Duchy of Lithuania and Tsarist Russia, files confirming the Tatar nobility, with their family trees and coats of arms, Tatar private property documents, and so on. The Special Archives of Lithuania contains documents related to the Tatars exiled by the Soviet occupation authorities in 1950s.
The second part of the exhibition presents documents related to Lithuanian Tatar mosques and registers drawn up in the places of worship.
The Tatars are a small ethnic group that currently makes up only 0.1% of the population of Lithuania, and although they lost their language in the 16th and 17th centuries, they managed to preserve their customs, religion and culture.
The documents presented testify that the Lithuanian Tatars contributed significantly to the restoration of Lithuanian statehood, history and culture, that this community has closely linked its life with Lithuania and is an integral part of its history.
Organizers of the exhibition in Moldova: Embassy of the Republic of Lithuania to the Republic of Moldova in partnership with the National Museum of History of Moldova and the Institute of History, Ministry of Education and Research of the Republic of Moldova. The opening of the exhibition will take place on Thursday, September 30, 2021, at 15:00, in the upstairs hall.