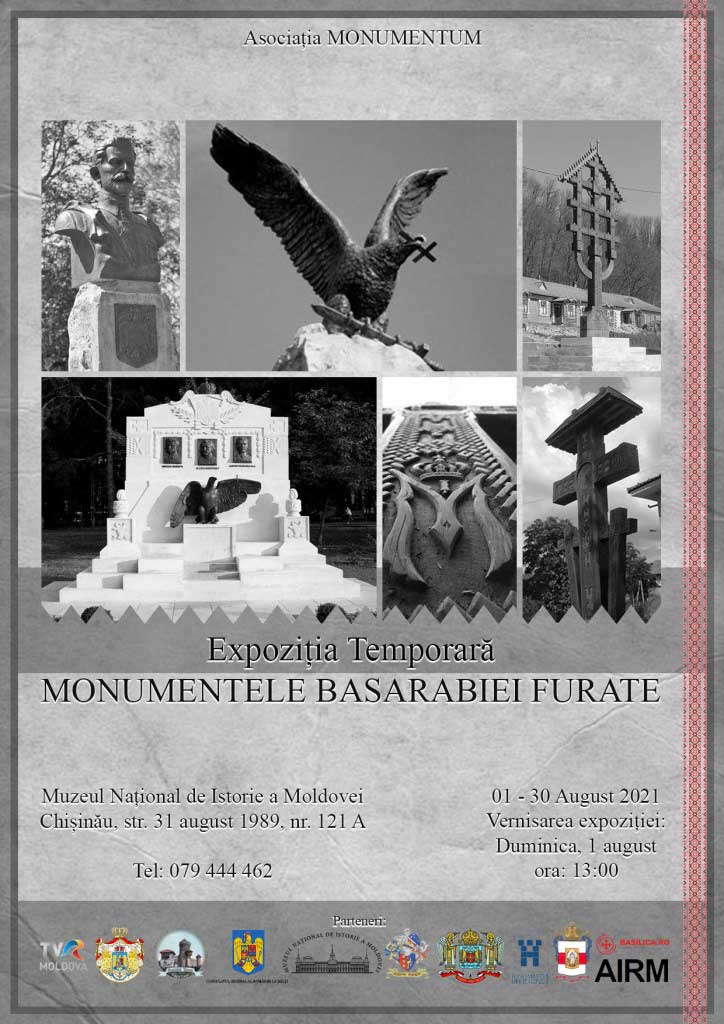 It is organized in the context of the declaration of 2021 by the Romanian Patriarchate "the year of commemoration of those deceased, the liturgical and cultural value of cemeteries, but also of the pastoral care for Romanians abroad".
The exhibition was organized by the MONUMENTUM Association in partnership with the National Museum of History in Chisinau and includes 31 roll-ups depicting over 35 interwar monuments restored in 2009-2021 in Moldova. The panels are divided into several themes (crosses of Bessarabian saints, busts of King Ferdinand the Integrator, monuments to Romanian border guards who fell on the Dniester, cemeteries of Romanian heroes of the two world wars and monuments to prominent personalities) and reflect the moments of restoration of monuments and events for their opening.
The central panel shows an accurate map of Bessarabia, overlaid with a map of the Republic of Moldova with the indication of the restored monuments on it. Two of these panels tell about two monuments that are in the process of restoration, namely THE SPRING OF GENERAL PAUL GEORGESCU ION and THE STATUE OF QUEEN MARIA in Chisinau.