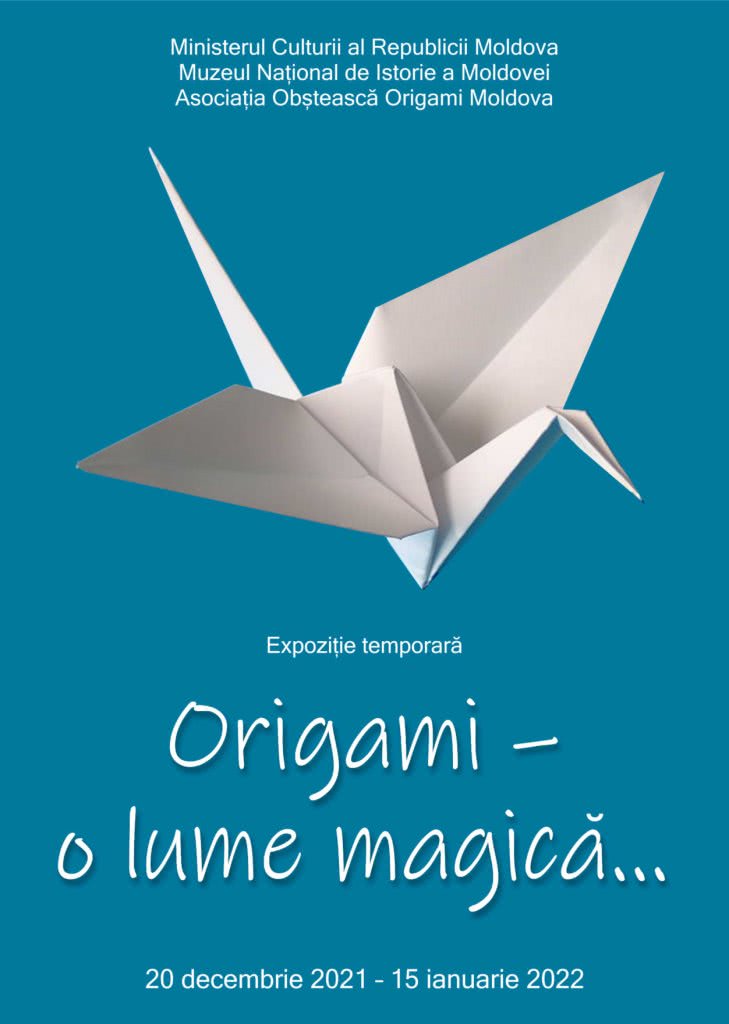 The Origami Moldova Association has been working under the patronage of the National Museum of History of Moldova for 15 years. Together we managed to organize for the general public several successful exhibitions and cultural and educational events aimed at popularizing the art of origami as a method of stimulating the creative potential of children.
Today we present you works made by the adult members of the Association, for whom origami is an art therapy and a proof that this ancient Japanese technique knows no limits on age or social status.
The exhibits are made by members of the Association in a classic and modular style, they are of medium, high and very high complexity. One of them (author Valeriu Ustovschi) represents the model of St. Basil's Cathedral in Moscow; due to the fact that it was made of over 5000 modules, it was registered in the list of the National Records Agency.
The exhibition, designed to please the public visiting the museum on the eve of the New Year and winter holidays, also features works by Eugene and Irina Banar, participants in the International Project "Origami Derevo Mira" ("Origami World Tree"), and by other authors.
The exhibition is organized by the National Museum of History of Moldova in partnership with the Origami Moldova Association and will be accessible to the general public from December 20, 2021 to January 15, 2022.
The exhibition opening will take place on Monday, December 20, 2021, at 12:00, in the upstairs hall.