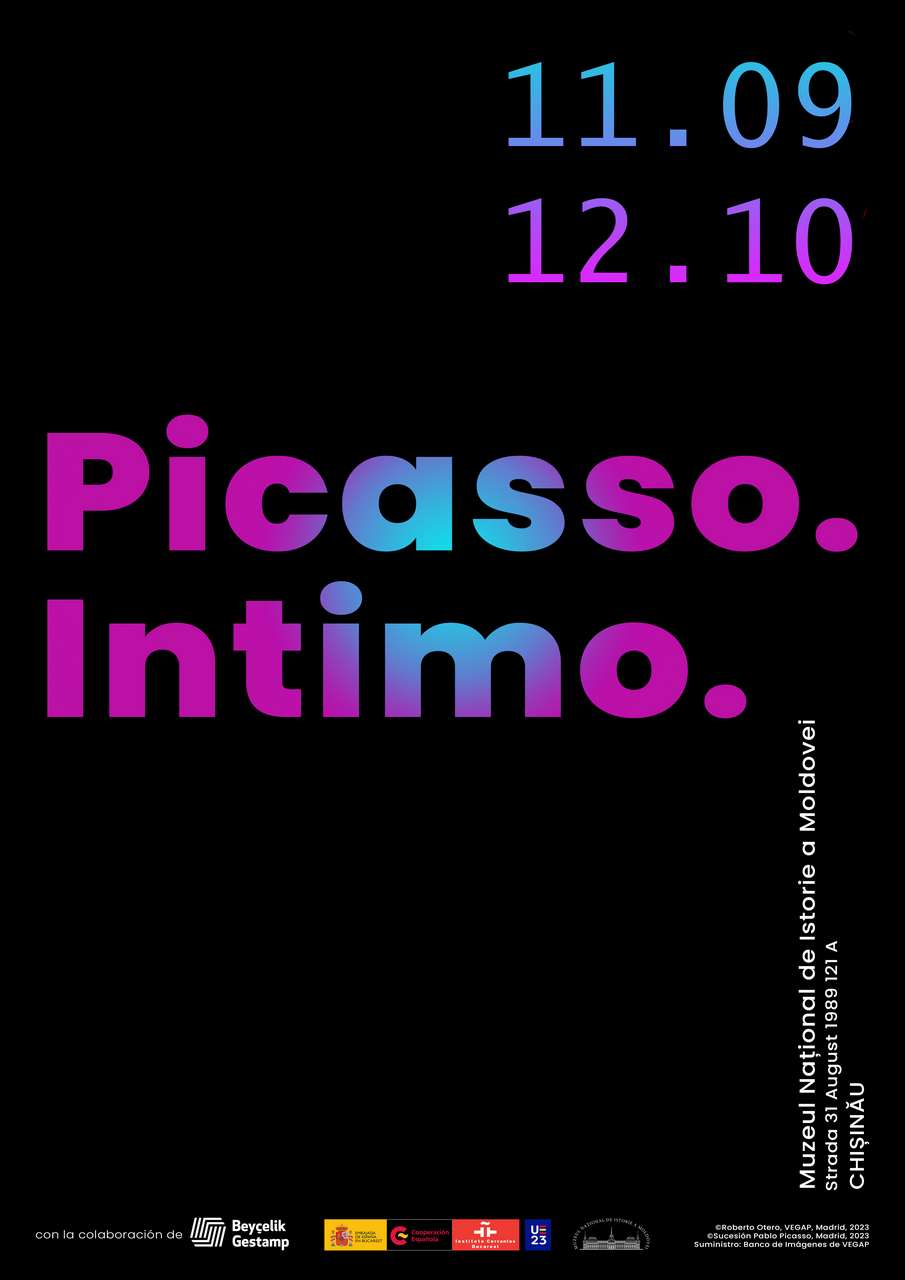 Between September 11 and October 12, 2023, the National Museum of History of Moldova will host the photographic exhibition "Picasso. Intimate."
The year 2023 marks 50 years since the death of the Spanish painter Pablo Picasso (Malaga, Spain, 1881 - Mougins, France, 1973), one of the most famous painters in the history of Western art. His expressive, free and multiform language continues to influence contemporary art and thought.
Picasso, a quintessentially European artist, designed internationally universal symbols such as Guernica (1937), today a collective symbol in the defense of human rights.
Roberto Otero (1931-2004), Argentine photographer, journalist and writer, had the privilege of immortalizing Picasso in the privacy of his home at Notre-Dame-de-Vie in Mougins.
His photographs, which are the subject of this exhibition, show the maturity of the artist and the complicity between the photographer and the photographed.
Through this selection of snapshots from the Otero Collection of the Picasso Museum in Malaga, the Embassy of Spain, together with the National History Museum of Moldova, wishes to highlight the artist's gaze, inviting the viewer to establish their own connection with the painter from Malaga, because, as he himself stated, "a painting lives only through the beholder."
The opening will take place on September 11, at 4:00 p.m., in the hall on the ground floor of the National History Museum of Moldova, str. 31 August 1989, 121A.