Virtual Tour


Exhibitions
"Porcelain Object – the Art and the Evidence"
May 18 - November 18, 2012
It is a temporary exhibition focused on the most representative pieces of porcelain collection of the museum; it can illustrate certain realities, issues, occupations, in other words, it contains historical information. There is displayed only a part of the porcelain collection, which to some extent illustrates its typological variety and marks the stages of development of porcelain in various European countries. The selected and displayed pieces in the vast majority fall into the category of functional decorative porcelain made in countries with rich traditions of porcelain art.

The exhibition invites to a trip into the world of porcelain, the pieces on display ensuring a charming and instructive journey into the past. The historical value of the collection covers a large period of three centuries. Despite the different eras and styles, all the pieces have something in common - they can be classified as historical evidences. The exhibition traces a very interesting connection - it uses the porcelain as a means of enlightening the aspects of social and cultural history of the Bessarabian society. We should mention that the historic value of many of the exhibits is amplified due to their production on famous porcelain factories. And the diversity and beauty of forms and an impressive range of ornaments on the items made by large world-class companies or small workshops justify the proposed approach. Historical and documentary value of these pieces is enhanced when they refer to eminent figures of the past. In this sense, it should be noted porcelain items once belonging to N. Morosanu, M. Gamburd, L. Deleanu, N. Masalski, V. Miliutin, N. Kamenev, the families of Lazo and Cantacuzino.





#Exhibit of the Month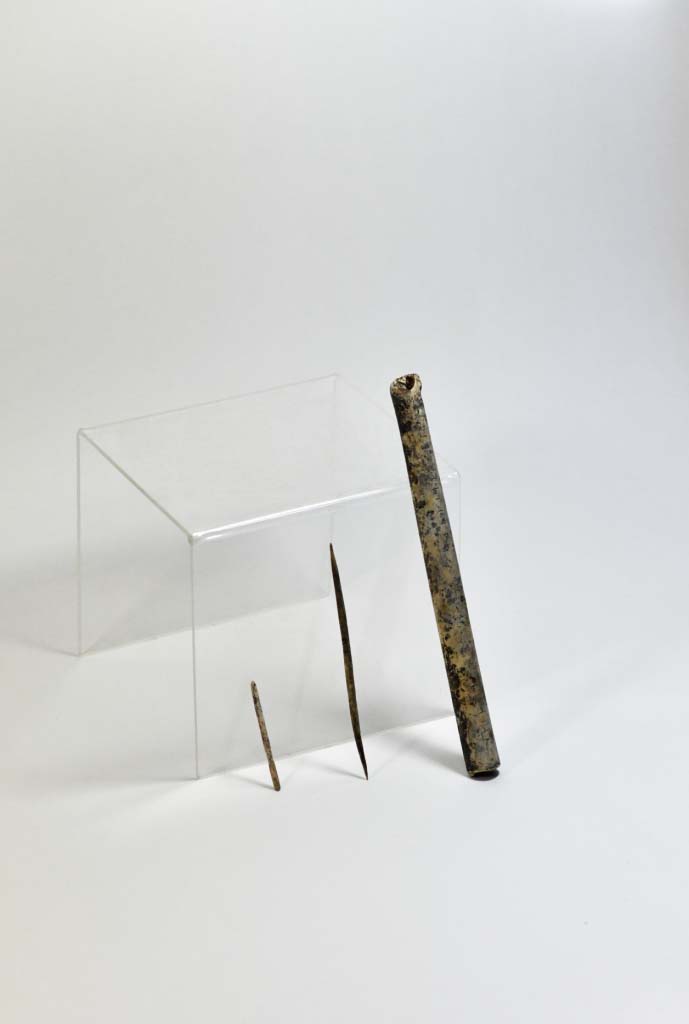 This is a case for needles, unusually large in size. It was used in the Stone Age as a container for storing and preserving small and fragile items. The case was discovered by the famous researcher Ilie Borziac in 1996 during archaeological excavations at a multi-layered Upper Paleolithic site in the village of Cosauți, Soroca district...
Read More >>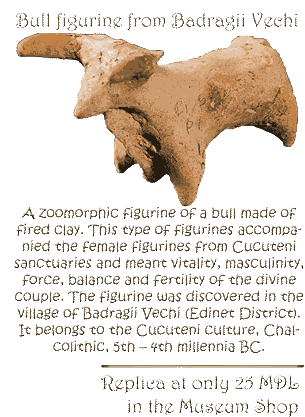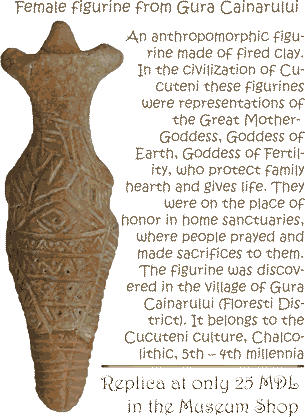 ©2006-2022
National Museum of History of Moldova
31 August 1989 St., 121 A, MD 2012, Chisinau, Republic of Moldova
Phones:

Secretariat:
+373 (22) 24-43-25
Department of Public Relations and Museum Education:
+373 (22) 24-04-26
Fax:
+373 (22) 24-43-69
E-mail:
office@nationalmuseum.md
Technical Support:
info@nationalmuseum.md

Web site administration and maintenance:
Andrei EMILCIUC