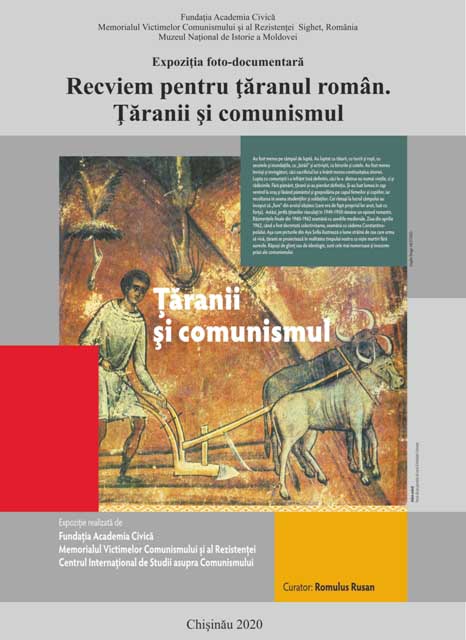 They have always been on the battlefield. They fought with the Tatars, with the Turks and the Russians, with droughts and floods, with village headmen and activists, with tax collectors and quotas. They have always been defeated and victorious, for their sacrifice always nourished the continuity of history. However, in the fight against the Communists, they lost completely, because it destroyed not only their lives, but also their roots. Without land, peasants lost their essence. They went to wander, left for the cities, leaving the land and the household to women and children, and the harvest to students and soldiers. Those left to work in the fields began to "steal" from public property (which was actually their own property). Today the sacrifice of the peasants revolted in 1949-1950 remains a romantic episode. The final uprisings of 1960-1962 resemble medieval sieges. The day of April 1962, when collectivization was decreed, resembles the fall of Constantinople. Just as the paintings of Hagia Sophia illustrate a world foreign to the one to come, the peasants in the reality of our time seem martyrs without halos. Killed by bullets or ideology, they are the most numerous and innocent prey of communism.
The exhibition "Requiem for the Romanian Peasant: the Peasants and Communism" was organized in March 2009 by the International Centre for Studies into Communism, part of the Memorial to the Victims of Communism and to the Resistance - Civic Academy Foundation on the occasion of the of the 60th anniversary of the forced collectivization of agriculture and the beginning of the disaster for the Romanian peasantry (Plenary of the Central Committee of the Romanian Workers' Party on 3-5 March 1949). The curator of the exhibition was the late Romulus Rusan, director of the International Centre for Studies into Communism.
By means of archival documents, genuine photographs and evidences of oral history, the exhibition reconstructs the world of a Romanian village, which disappeared as a result of forced collectivization imposed by the communist regime. One of the main elements of the exhibition is a map of the numerous peasant uprisings against collectivization and quotas that took place in 1949-1962.
The Timiş and Arad branches of the Association of Former Political Prisoners in Romania, the County Museum of History in Alexandria and many witnesses of the events, some of which became historians, also collaborated in the creation of the exhibition. The graphic design was made by the architects Octavian Carabela and Marius Marcu-Lapadat.
The exhibition was presented in several cultural institutions in Bucharest, Alba Iulia, Arad, Alexandria, Baia Mare, Brăila, Iaşi, Cluj, Timişoara, Drobeta-Turnu Severin, Oradea, Satu Mare and other cities in Romania and at the B.P. Hasdeu State University in Cahul.
The exhibition can be seen in the hall of the second floor of the National Museum of History of Moldova from May 18, 2020.