The temporary exhibition "New encounter" is a retrospective of the transformation of time and people. The eyes that look at the visitor have the courage and sincerity to carry on the reality, "New encounter" has the purpuse to draw a parallel line between the visitor and the moments of the lives captured by Zaharia Cușnir's camera.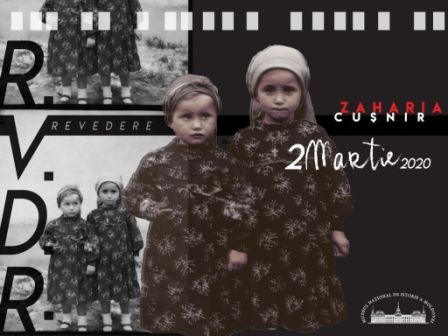 Zaharia Cușnir (1912-1993) was an amateur photographer who lived in Roșietici village, Florești district. He photographed the lives of people from the surrounding villages between 1955-1973, leaving behind a collection of about 4000 medium-sized negatives - 6x6 cm. In 2016, the negatives were discovered in the house where Zaharia lived.
After his death, in 1993, the house was left unoccupied, while the photographs were closed in a suitcase and stored in the loft. In the spring of 2016, a student discovered the negatives in the house which was already without doors and windows. For three years, the negatives were cleaned, indexed and scanned and now the collection that can be found online on www.zaharia.md and facebook.com/cusnirzaharia, or exhibited in the hall on the ground floor at the National Museum of History in Moldova between March 2 and 15, 2020.