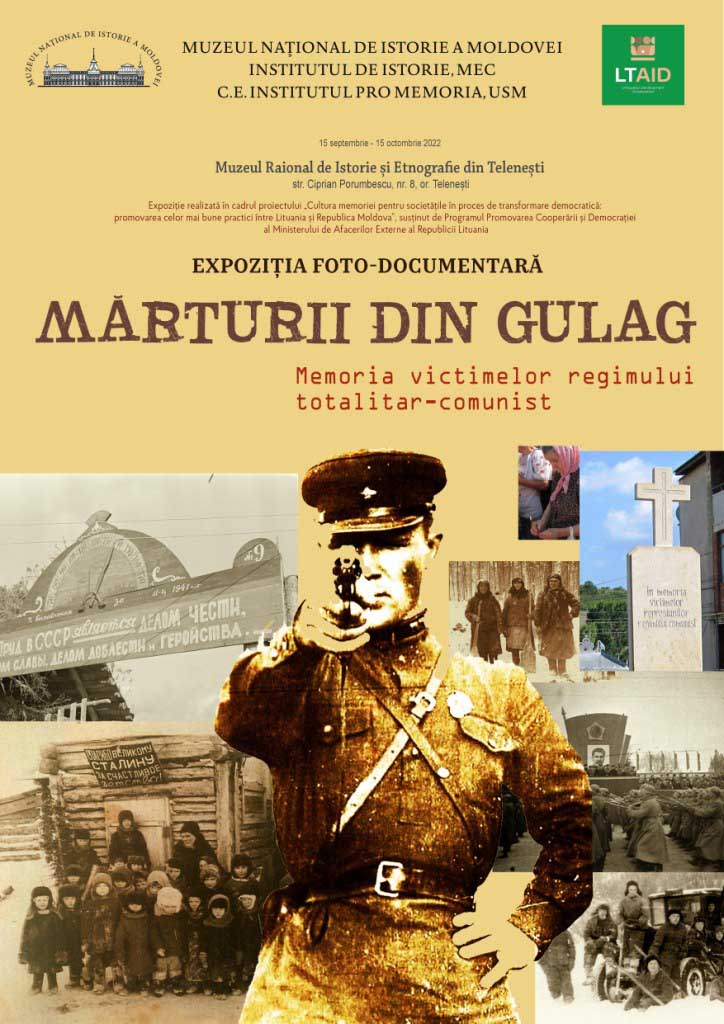 The establishment of the Soviet occupation regime on the territories of the left bank of the Prut had dramatic consequences, which are still felt in the society of the Republic of Moldova. The repressive policies and violent Sovietization began with the adoption of three decisions, between August 26 and November 4, 1940, on the recruitment of 59,500 people, mostly from rural areas, as a workforce for the coal and metallurgical industries of the USSR.
On June 12-13, 1941, in the 6 Bessarabian counties, incorporated in the Moldavian Soviet Socialist Republic, 4,507 people were arrested and 13,885 ones were deported.
The second wave of deportations took place on July 5-6, 1949, based on a top-secret decision by the Political Bureau of the Central Committee of the Communist Party; during this wave 35,796 people, including 11,889 children, were deported to Siberia and Northern Kazakhstan.
On the night of March 31 to April 1, 1951, a third wave of deportations followed, this time on religious grounds. At that time, 2,617 people (including 842 children), the members of religious organizations considered illegal and anti-Soviet, were repressed.
The grain requisitioning policy, established by the decrees of the Council of People's Commissars of the Moldavian SSR and the Central Committee of the Communist Party (of Bolsheviks) of Moldavia of April 9, 1945, obliged peasants to hand over grain to the state according to imposed quotas; non-compliance with these decisions provided for the punishment of the peasants according to art. 58 and 58-1 of the Criminal Code of the Ukrainian SSR. As a result of the Soviet state's cruel policy of requisition grain from peasants, there was the Famine phenomenon of 1946-1947. The number of people who starved to death between December 1946 and August 1947 ranged from 115,000 to 250,000, to which were added another 350,000 victims of malnutrition; At least 39 cases of cannibalism were recorded during the famine.
The photo-documentary exhibition "Testimonies from the Gulag: Memory of the victims of the totalitarian-communist regime" presents evidences of victims and survivors of political repressions and mass deportations from Moldavian SSR selected from the collections of the National Museum of History of Moldova and documents studied within the framework of the State program "Recovery and historical development of the memory of the victims of the totalitarian-communist regime in the Moldavian SSR in the periods 1940-1941, 1944-1953".
The exhibition is organised in the context of the European Heritage Days and is a tribute to the memory of the victims of the totalitarian-communist regime in the USSR.
The exhibition was developed within the Project "Memory culture for societies in the process of democratic transformation: promoting good practices between Lithuania and the Republic of Moldova", with the support of the Program for the Promotion of Democracy and Cooperation for Development of the Ministry of Foreign Affairs of the Republic of Lithuania.