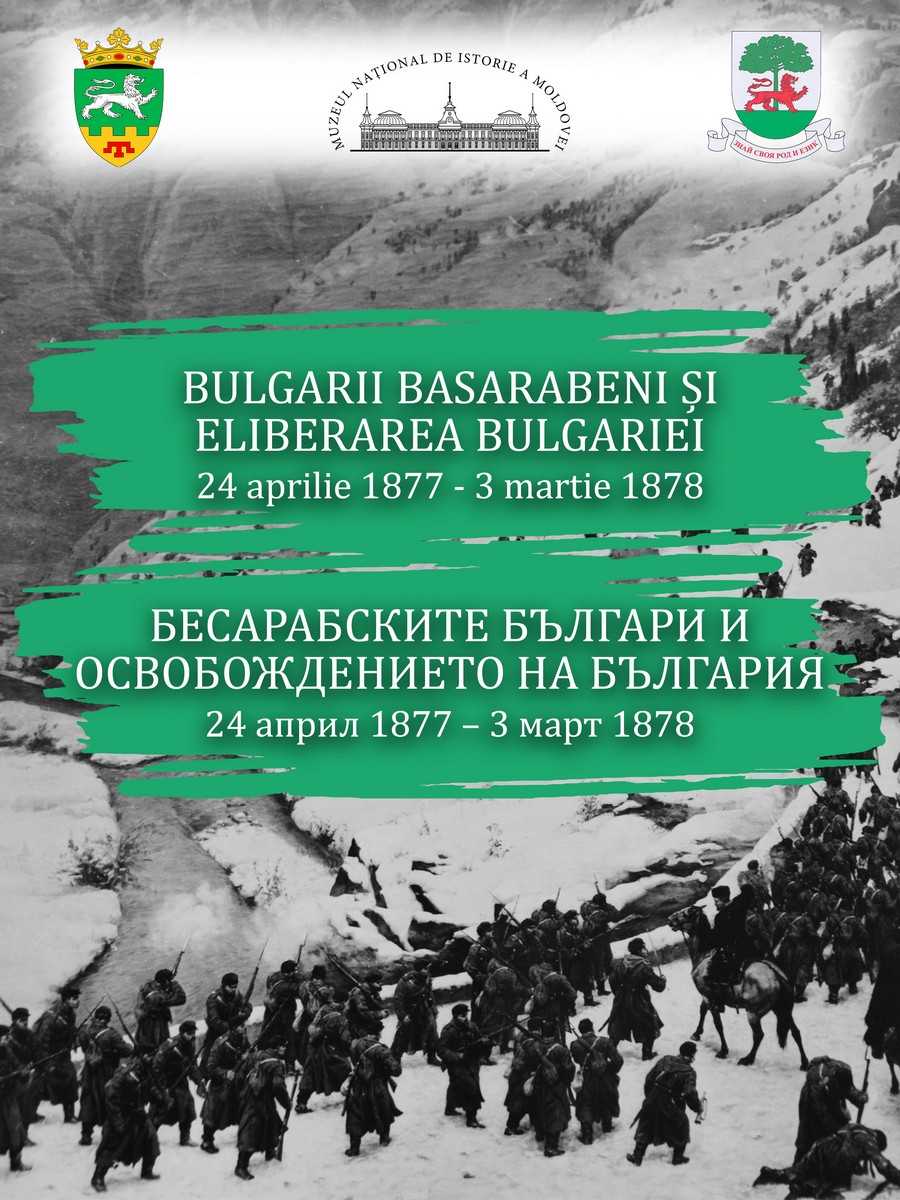 The photo-documentary exhibition "Bessarabian Bulgarians and the Liberation of Bulgaria", dedicated to the 145th anniversary of the liberation of Bulgaria from the domination of the Ottoman Empire, is made through the joint efforts of the National Museum of History of Moldova, the Taraclia District Council and the Scientific Society of Bulgarians from Republic of Moldova.
The exhibition is composed of 12 banners, which reflect the struggle of the Bulgarian people for national liberation. The images and documents present the main stages of the formation in Chisinau of the Bulgarian volunteer detachments. The number of Bessarabian Bulgarians (identified by their names), who entered these detachments, reaches the figure of 210 people. The participation of the Bessarabian Bulgarians as volunteers in the Liberation War of 1877-1878 is the result of preserving the Bulgarian national consciousness and the desire for Bulgaria, their ancestral homeland, to be free and independent.
The images capture the Bulgarian volunteers from Bessarabia in the fighting in the vicinity of Gabrovo, near Stara Zagora, Seinovo, Shipka and other Bulgarian settlements. A special place is dedicated to Major Olimpi Panov, originally from Taraclia. Being part of the first detachment of volunteers, he participated in the liberation of the town of Stara Zagora. He showed heroism in the battles of Šipka, Zeleno Dărvo, Şeinovo and Kotlenskia Balkan and was awarded the Military Order of the IV degree - a higher distinction, awarded exclusively for acts of heroism.
The images also show places of memory (monuments, commemorative plaques, obelisks, etc.), erected in honor of the Bessarabian Bulgarians, who contributed to the national liberation of their historical homeland - Bulgaria.
The exhibition "Bessarabian Bulgarians and the Liberation of Bulgaria" can be visited from March 4 to May 4, 2023, in the premises of the House of Culture in Taraclia, Karl Marx str.