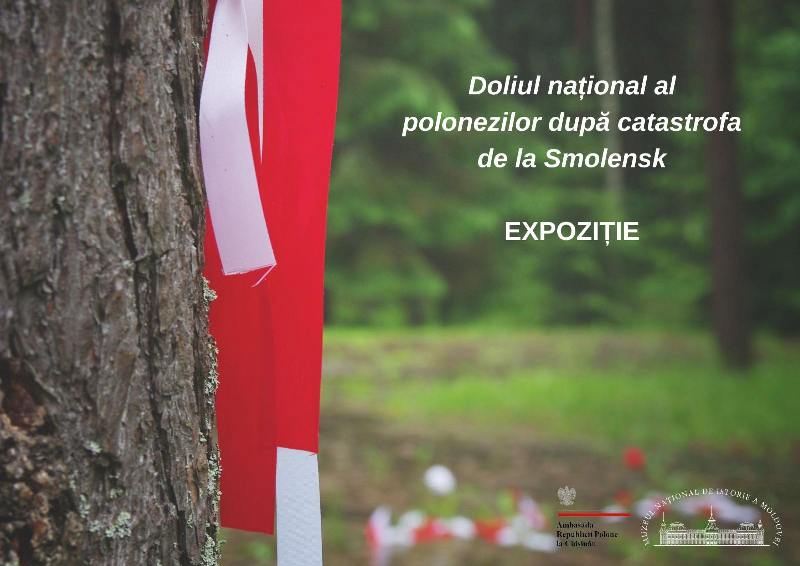 On Friday, April 9, 2021, H. E. Mr. Ambassador of the Republic of Poland to the Republic of Moldova Bartłomiej Zdaniuk, together with the Director General of the National Museum of History of Moldova Dr. habil. Eugen Sava, scientists and members of the Parliament of the Republic of Moldova commemorated the victims of the accident in Smolensk.
A special Tu-154M aircraft carrying the President of the Republic of Poland Lech Kaczyński and his wife Maria Kaczyńska, as well as 94 other people, was arriving from Warsaw to Smolensk, Russia on April 10, 2010. The Polish delegation was to take part in a ceremony at the Polish Military Cemetery in Katyn to commemorate the 70th anniversary of the massacre committed during World War II. However, members of the delegation died in a plane crash that occurred during the landing.
The participants in the flight to Smolensk went to the ceremony in Katyn to pay tribute to the victims of the mass executions in the Katyn Forest, Mednoye, Kharkiv, Bykivnya and Kurapaty, carried out by the NKVD in the spring of 1940 by order of the highest authorities of the Soviet Union.
The Katyn massacre and the Smoleńsk tragedy are two events that have become a symbol of Poland's tragic history.
These events shocked millions of Poles, as well as international public opinion. The participants in that flight will always remain alive in the memory of the world.