| | | | |
| --- | --- | --- | --- |
| | National Museum of History of Moldova | | |


Click here for a Virtual Tour of the Museum


Exhibitions
"World Press Photo"
21 November - 12 December 2019
The most important photographic exhibition in the world was opened at the National Museum of History of Moldova on November 21, 2019. At the opening event participated ambassadors accredited to Chișinău, partners of the Independent Journalism Center and journalists.
Among the guests of the event were Floris VAN EIJK, Head of the Office of the Embassy of the Kingdom of the Netherlands in Chișinău; Anita AWOLAJA, World Press Photo Foundation, The Netherlands; Nadine GOGU, Executive Director of the IJC and Nicolae POJOGA, photojournalist.
Visitors are invited to discover the stories behind the 140 most beautiful photos of 2018, starting with November 23 and until December 12, 2019.

The winning photographs of this year's edition of the World Press Photo were selected from a total of 78,801 works, made by 4,738 photographers from 129 countries. The jury nominated 43 photographers from 25 countries: Australia, Belgium, Brazil, Canada, Czech Republic, Egypt, France, Germany, Hungary, Iran, Italy, Mexico, Holland, Norway, Philippines, Portugal, Russia, South Africa, Spain, Sweden, Syria, Turkey, UK, USA and Venezuela. Of the total number, 14 photographers are women (32%), a significant increase compared to 2018, when only 12% of the nominated photographers were women.
The annual international exhibition World Press Photo is traveling around the world. It is installed in almost 100 spaces in about 45 countries and is visited by over 4 million people at each edition. Before arriving in Chișinău, the exhibition was organized in New York, Naples, Vitoria-Gasteiz, Chicoutimi, Maastricht, Valencia, Guayaquil, Gavoi, Maia Taipei, Paris, Amsterdam, Oldenburg, Washington DC etc.
The event is organized by the Center for Independent Journalism (CJI) with the support of the Kingdom of the Netherlands.





#Exhibit of the Month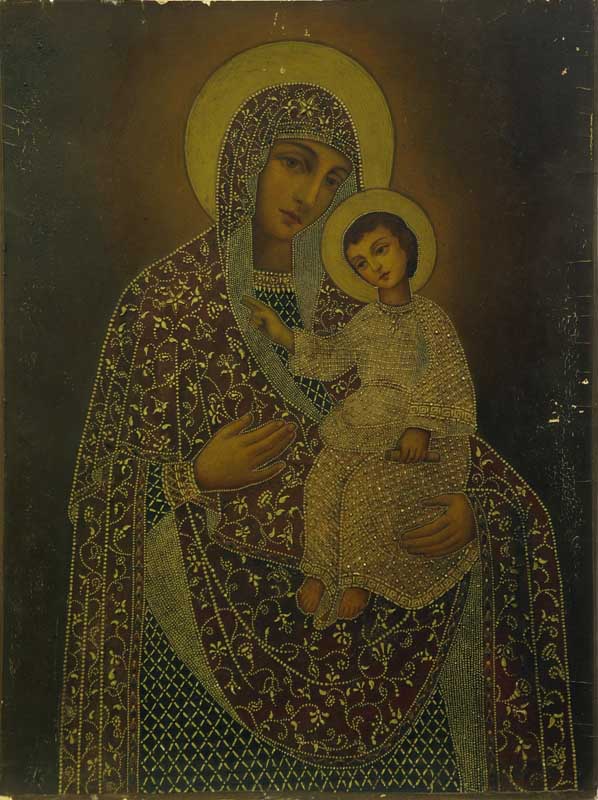 It is said that the icons, by the divine grace they have, choose their own places from where they can manifest their powers of blessing and consolation. It so happened that one icon of the Mother of God has remained on our lands from the end of the 18th century, when the battles of the Russo-Turkish war of 1787-1791 took place here. The circumstances of the appearance of this icon in Bessarabia are confirmed by several historical references, from which it follows that the Russian officer N.A. Albaduev, a participant in the military campaign, brought this icon here with him, and after his death his relatives – the colonel's wife or his mother – gave this icon to the monastery, where he suddenly died when he came there on Christmas to receive communion. The icon of the Mother of God was initially placed in the old wooden church, where the officer's grave was located, and then was placed in the new Church of the Assumption of the Blessed Virgin, built and consecrated in 1816..
Read More >>