| | | | |
| --- | --- | --- | --- |
| | National Museum of History of Moldova | | |


Click here for a Virtual Tour of the Museum


Events Archive
Activity dedicated to the International Family Day
May 14, 2017

On May 14th, Public Relations and Museum Education Section organized a workshop on "My Family Tree" dedicated to the International Family Day. The purpose of the activity was to encourage a better relationship between children and parents, to stimulate the knowledge of the family's past and the historical value of objects kept by generations - old documents, photographs, letters, papers, etc.

The workshop had a theoretical and practical part. In the first part, the museographers revealed the meaning, the method and the importance of making the family tree for a better knowledge of family history. This knowledge gives the children the feeling that they have a place in the world, that they have an inheritance that must be respected and continued. The families who participated in the workshop were invited outline the life story, the identity and belonging to their genealogical line.


The practical part was devoted to writing the family genealogy. The children worked with enthusiasm with help from mothers or grandparents, each child creating his own "tree" in the origami technique, with dear names and surnames, which are lost in the darkness of time...

The educational activity "My Family tree" was organized in collaboration with the Origami Center Moldova.







#Exhibit of the Month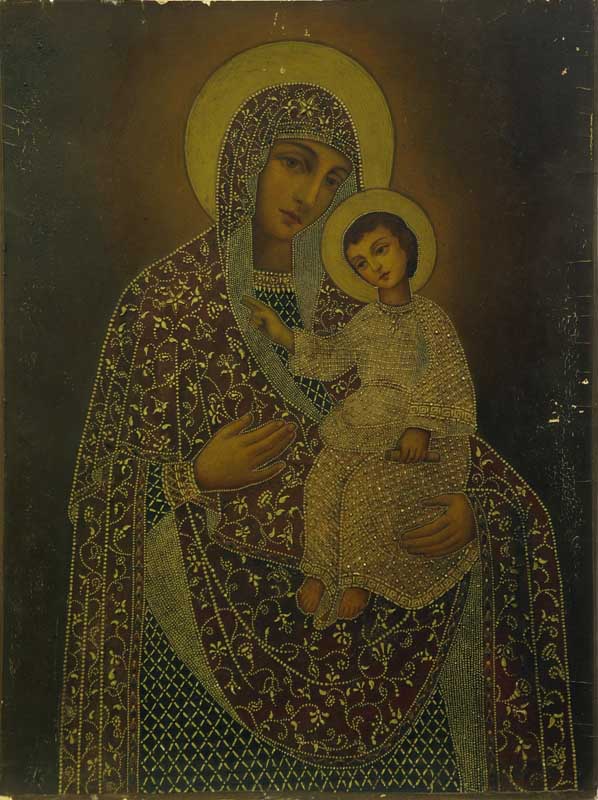 It is said that the icons, by the divine grace they have, choose their own places from where they can manifest their powers of blessing and consolation. It so happened that one icon of the Mother of God has remained on our lands from the end of the 18th century, when the battles of the Russo-Turkish war of 1787-1791 took place here. The circumstances of the appearance of this icon in Bessarabia are confirmed by several historical references, from which it follows that the Russian officer N.A. Albaduev, a participant in the military campaign, brought this icon here with him, and after his death his relatives – the colonel's wife or his mother – gave this icon to the monastery, where he suddenly died when he came there on Christmas to receive communion. The icon of the Mother of God was initially placed in the old wooden church, where the officer's grave was located, and then was placed in the new Church of the Assumption of the Blessed Virgin, built and consecrated in 1816..
Read More >>