| | | | |
| --- | --- | --- | --- |
| | National Museum of History of Moldova | | |


Virtual Tour


Events Archive
CHAMBER CONCERT
June 3rd, 2017

On June 3, 2017, at 14:00 hours, in the Blue Room of the National Museum of History of Moldova was held a chamber concert performed by violinist Lia RUSU, student at the Academy of Music, Theater and Fine Arts from Chișinău, 4th year, class of Assoc.Prof., Master of arts, Ella Vlaicu. The young violinist was accompanied by Vera Stolearciuc and Ghenadie Sinigur on piano.

The recital program included the following works: Concerto for violin and orchestra by Ludwig van Beethoven (piano accompaniment arrangement), Largo and Allegro assai from Sonata No. 3 for solo violin by J.S. Bach and Sonata No. 1 for violin and piano by Johannes Brahms.


The interpretation of Lia Rusu was of high quality, which captivated and delighted the lovers of classic music and the public present in the museum.







#Exhibit of the Month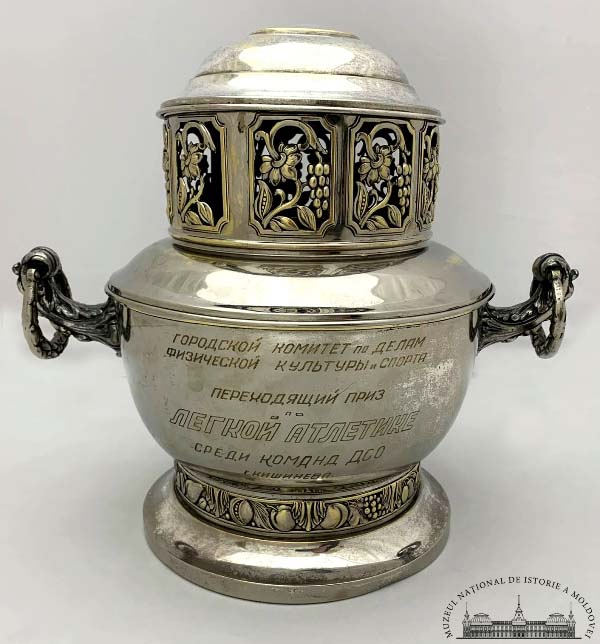 This is a challenge cup, which used to be awarded to the winners in sports competitions between the teams-members of the Dynamo Voluntary Sports Society, organized by the City Committee responsible for physical culture and sports in Chișinău. The voluntary sports organizations (DSO: Dobrovol'noe sportivnoe obshhestvo) were created in the mid-30s of the twentieth century in the Soviet Union and over the years had spread in the socialist states. They brought together groups of amateur athletes from district, regional and republican enterprises and educational institutions based on the territorial principle. They were engaged in the education of the young generation in the field of physical culture, sports and tourism in order to solve the problems of the development of mass physical culture. The winners used to be awarded with diplomas, badges, sports medals of various categories and a multitude of sports cups...
Read More >>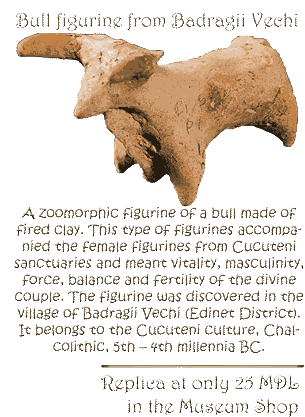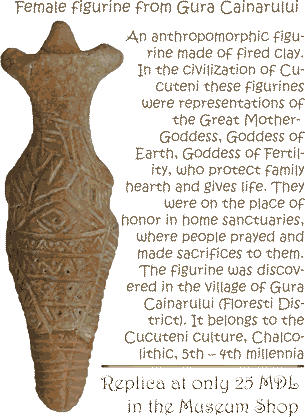 __________________________________________
©2006-2021
National Museum of History of Moldova
31 August 1989 St., 121 A, MD 2012, Chisinau, Republic of Moldova
Phones:

Secretariat:
+373 (22) 24-43-25
Department of Public Relations and Museum Education:
+373 (22) 24-04-26
Fax:
+373 (22) 24-43-69
E-mail:
office@nationalmuseum.md
Technical Support:
info@nationalmuseum.md

Web site administration and maintenance:
Andrei EMILCIUC