| | | | |
| --- | --- | --- | --- |
| | National Museum of History of Moldova | | |


Virtual Tour


Events Archive
Children activities organized on the occasion of the International Museum Day
May 18, 2017

The National Museum of History of Moldova celebrated the International Museum Day with its visitors at two events organized for the young audience: the lesson-contest "Know Your History" and a debate "Soviet Moldova: Myths and Gulag". Both activities were interactive, combining history fragments with educational elements for children.

Students from the third grade of "Nicolai Gogol" Theoretical High School from Chișinău benefited from an interactive lesson in the permanent exhibition "History and civilization", which offered them the opportunity to enrich their knowledge about the history of our country and to get acquainted with the most valuable objects that are part of the historical cultural heritage. The knowledge gained about heritage objects was tested in a competition organized in the second part of the activity. The participants at the lesson-competition obtained useful information about the museum and its collections, as well as special gifts.


The second activity focused on the theme of the International Museum Day - "Museums and Controversial History: by saying the ineffable in museums". This theme was chosen by ICOM to encourage museums to play an active role in addressing multiple points of view on traumatic histories.

The first stage of the "Soviet Moldova: myths and Gulag" activity, organized for a group of students from the Ecology College from Chișinău, consisted in a guided tour of the thematic exhibition "Soviet Moldova - Myths and Gulag". The second stage took place in the conference room, focusing on the interpretation of the exhibits displayed and on an open debate about one of the most traumatic episodes in the history of the Republic of Moldova.






#Exhibit of the Month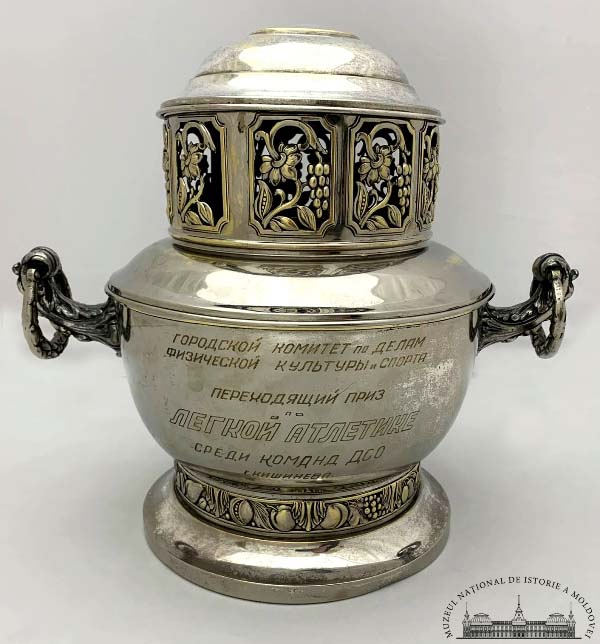 This is a challenge cup, which used to be awarded to the winners in sports competitions between the teams-members of the Dynamo Voluntary Sports Society, organized by the City Committee responsible for physical culture and sports in Chișinău. The voluntary sports organizations (DSO: Dobrovol'noe sportivnoe obshhestvo) were created in the mid-30s of the twentieth century in the Soviet Union and over the years had spread in the socialist states. They brought together groups of amateur athletes from district, regional and republican enterprises and educational institutions based on the territorial principle. They were engaged in the education of the young generation in the field of physical culture, sports and tourism in order to solve the problems of the development of mass physical culture. The winners used to be awarded with diplomas, badges, sports medals of various categories and a multitude of sports cups...
Read More >>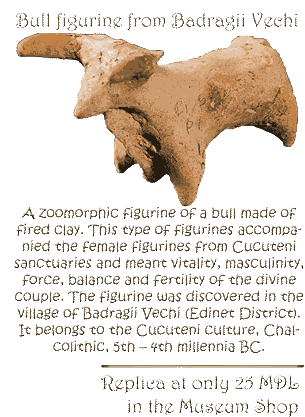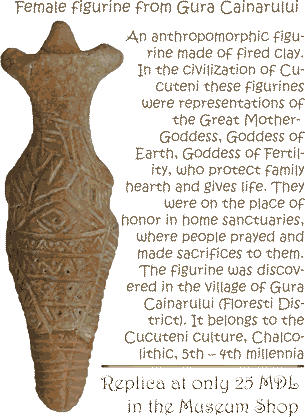 __________________________________________
©2006-2021
National Museum of History of Moldova
31 August 1989 St., 121 A, MD 2012, Chisinau, Republic of Moldova
Phones:

Secretariat:
+373 (22) 24-43-25
Department of Public Relations and Museum Education:
+373 (22) 24-04-26
Fax:
+373 (22) 24-43-69
E-mail:
office@nationalmuseum.md
Technical Support:
info@nationalmuseum.md

Web site administration and maintenance:
Andrei EMILCIUC