| | | | |
| --- | --- | --- | --- |
| | National Museum of History of Moldova | | |


Click here for a Virtual Tour of the Museum


Events Archive
Children activities organized on the occasion of the International Museum Day
May 18, 2017

The National Museum of History of Moldova celebrated the International Museum Day with its visitors at two events organized for the young audience: the lesson-contest "Know Your History" and a debate "Soviet Moldova: Myths and Gulag". Both activities were interactive, combining history fragments with educational elements for children.

Students from the third grade of "Nicolai Gogol" Theoretical High School from Chișinău benefited from an interactive lesson in the permanent exhibition "History and civilization", which offered them the opportunity to enrich their knowledge about the history of our country and to get acquainted with the most valuable objects that are part of the historical cultural heritage. The knowledge gained about heritage objects was tested in a competition organized in the second part of the activity. The participants at the lesson-competition obtained useful information about the museum and its collections, as well as special gifts.


The second activity focused on the theme of the International Museum Day - "Museums and Controversial History: by saying the ineffable in museums". This theme was chosen by ICOM to encourage museums to play an active role in addressing multiple points of view on traumatic histories.

The first stage of the "Soviet Moldova: myths and Gulag" activity, organized for a group of students from the Ecology College from Chișinău, consisted in a guided tour of the thematic exhibition "Soviet Moldova - Myths and Gulag". The second stage took place in the conference room, focusing on the interpretation of the exhibits displayed and on an open debate about one of the most traumatic episodes in the history of the Republic of Moldova.






#Exhibit of the Month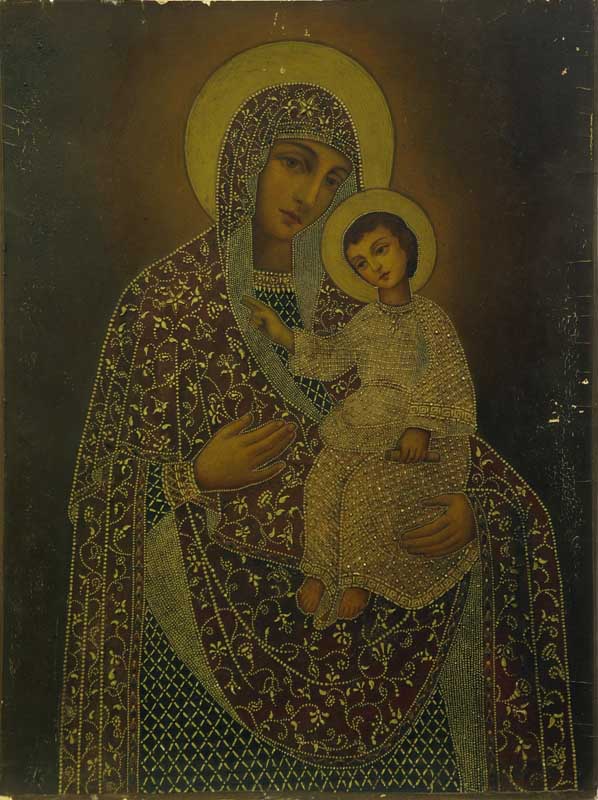 It is said that the icons, by the divine grace they have, choose their own places from where they can manifest their powers of blessing and consolation. It so happened that one icon of the Mother of God has remained on our lands from the end of the 18th century, when the battles of the Russo-Turkish war of 1787-1791 took place here. The circumstances of the appearance of this icon in Bessarabia are confirmed by several historical references, from which it follows that the Russian officer N.A. Albaduev, a participant in the military campaign, brought this icon here with him, and after his death his relatives – the colonel's wife or his mother – gave this icon to the monastery, where he suddenly died when he came there on Christmas to receive communion. The icon of the Mother of God was initially placed in the old wooden church, where the officer's grave was located, and then was placed in the new Church of the Assumption of the Blessed Virgin, built and consecrated in 1816..
Read More >>