| | | | |
| --- | --- | --- | --- |
| | National Museum of History of Moldova | | |


Virtual Tour


Events Archive
Concert of "7 Klase" band in the courtyard of the National Museum of History of Moldova on the occasion of the European Heritage Days
September 25, 2017

On Monday, September 25, beginning with 18:00 hours, the local band "7 Klase" gave its debut concert entitled "We Take Flight" in the courtyard of the National Museum of History of Moldova.


The event was organized on the occasion of the European Heritage Days by Hit Music Factory, Sens Music Production and the Senate of students of the Theoretical Lyceum "Gheorghe Asachi" in partnership with the Agency for Inspection and Restoration of Monuments of Moldova, Chisinau Municipality, Mimi Castle and National Museum of History of Moldova.

The event program included:

• Award of Diplomas for special contribution to the protection, conservation and restoration of cultural heritage in the Republic of Moldova by the Agency for Inspection and Restoration of Monuments.
• First concert of the band "7 Klase".

"7 Klase", a new musical project on the Moldovan market, consists of 6 young and talented boys and their producer, Iurie Bădicu, excited to make a different kind of music, a music that touches hears. The history of this young band began on 07.07.2017, with number 7 being emblematic to them.

The band dedicated the concert from the courtyard of the museum to everyone who encouraged them to make their own urban style music. This was the first show of the band in front of the audience in a solo concert. At the end of the evening, the boys performed a play together with singer Dara.

The organization of this event in the courtyard of the National Museum of History of Moldova aimed at direct involvement of young people in the organization of special events dedicated to European Heritage Days and their familiarization with heritage values.






#Exhibit of the Month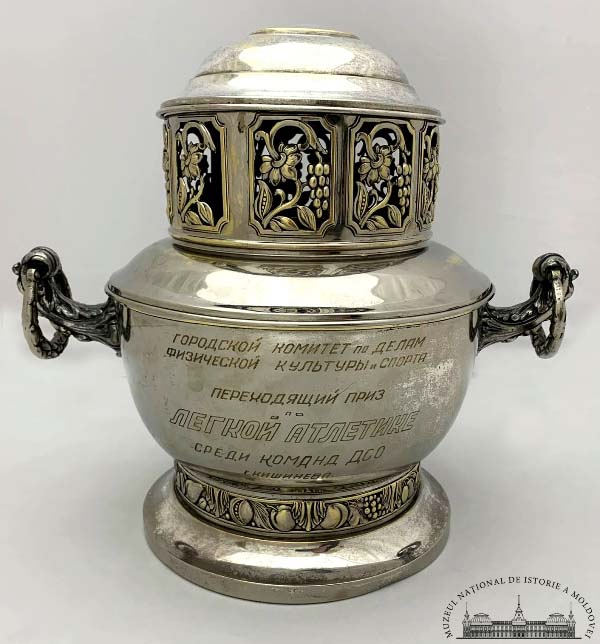 This is a challenge cup, which used to be awarded to the winners in sports competitions between the teams-members of the Dynamo Voluntary Sports Society, organized by the City Committee responsible for physical culture and sports in Chișinău. The voluntary sports organizations (DSO: Dobrovol'noe sportivnoe obshhestvo) were created in the mid-30s of the twentieth century in the Soviet Union and over the years had spread in the socialist states. They brought together groups of amateur athletes from district, regional and republican enterprises and educational institutions based on the territorial principle. They were engaged in the education of the young generation in the field of physical culture, sports and tourism in order to solve the problems of the development of mass physical culture. The winners used to be awarded with diplomas, badges, sports medals of various categories and a multitude of sports cups...
Read More >>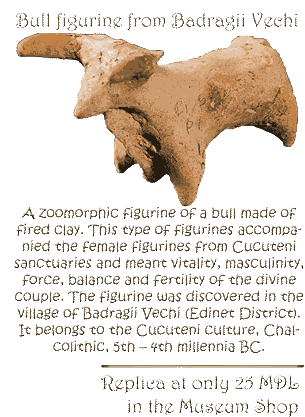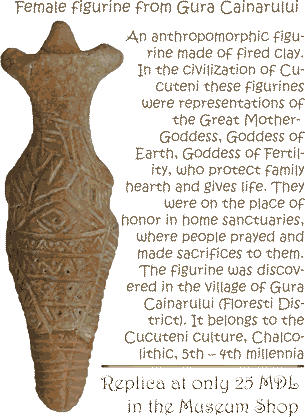 __________________________________________
©2006-2021
National Museum of History of Moldova
31 August 1989 St., 121 A, MD 2012, Chisinau, Republic of Moldova
Phones:

Secretariat:
+373 (22) 24-43-25
Department of Public Relations and Museum Education:
+373 (22) 24-04-26
Fax:
+373 (22) 24-43-69
E-mail:
office@nationalmuseum.md
Technical Support:
info@nationalmuseum.md

Web site administration and maintenance:
Andrei EMILCIUC