| | | | |
| --- | --- | --- | --- |
| | National Museum of History of Moldova | | |


Click here for a Virtual Tour of the Museum


Events Archive
Concert of "7 Klase" band in the courtyard of the National Museum of History of Moldova on the occasion of the European Heritage Days
September 25, 2017

On Monday, September 25, beginning with 18:00 hours, the local band "7 Klase" gave its debut concert entitled "We Take Flight" in the courtyard of the National Museum of History of Moldova.


The event was organized on the occasion of the European Heritage Days by Hit Music Factory, Sens Music Production and the Senate of students of the Theoretical Lyceum "Gheorghe Asachi" in partnership with the Agency for Inspection and Restoration of Monuments of Moldova, Chisinau Municipality, Mimi Castle and National Museum of History of Moldova.

The event program included:

• Award of Diplomas for special contribution to the protection, conservation and restoration of cultural heritage in the Republic of Moldova by the Agency for Inspection and Restoration of Monuments.
• First concert of the band "7 Klase".

"7 Klase", a new musical project on the Moldovan market, consists of 6 young and talented boys and their producer, Iurie Bădicu, excited to make a different kind of music, a music that touches hears. The history of this young band began on 07.07.2017, with number 7 being emblematic to them.

The band dedicated the concert from the courtyard of the museum to everyone who encouraged them to make their own urban style music. This was the first show of the band in front of the audience in a solo concert. At the end of the evening, the boys performed a play together with singer Dara.

The organization of this event in the courtyard of the National Museum of History of Moldova aimed at direct involvement of young people in the organization of special events dedicated to European Heritage Days and their familiarization with heritage values.






#Exhibit of the Month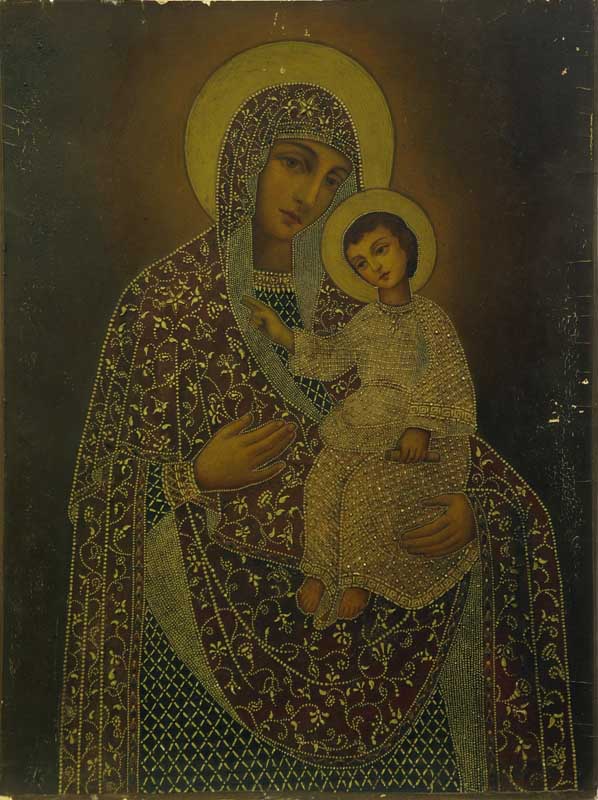 It is said that the icons, by the divine grace they have, choose their own places from where they can manifest their powers of blessing and consolation. It so happened that one icon of the Mother of God has remained on our lands from the end of the 18th century, when the battles of the Russo-Turkish war of 1787-1791 took place here. The circumstances of the appearance of this icon in Bessarabia are confirmed by several historical references, from which it follows that the Russian officer N.A. Albaduev, a participant in the military campaign, brought this icon here with him, and after his death his relatives – the colonel's wife or his mother – gave this icon to the monastery, where he suddenly died when he came there on Christmas to receive communion. The icon of the Mother of God was initially placed in the old wooden church, where the officer's grave was located, and then was placed in the new Church of the Assumption of the Blessed Virgin, built and consecrated in 1816..
Read More >>