| | | | |
| --- | --- | --- | --- |
| | National Museum of History of Moldova | | |



Events Archive
Conference of the National Museum of History of Moldova History. Archeology. Museology, the 17th edition
October 19-20, 2017
The annual scientific conference of the museum History. Archaeology. Museology, the 27th edition, took place on October 19 and 20, 2017. The conference began with the opening speech of Eugen Sava, general director. Several speeches and two papers were presented at the plenary session. Also, was presented the latest issue of the museum journal Tyragetia 2017, No. 2. The journal appears twice a year, has a language specific to scientific disciplines, but accessible to the public. Each article addresses a particular theme, a certain reality. The event organized by the museum gathered together in Chişinău 60 specialists (scientists, museographers, university professors) in the fields of history, archeology, museology from Moldova, Russia, Ukraine, Romania etc. The participants in the scientific forum organized by the museum presented papers which covered the thematics of the two conference sections: Archeology and History and Museology. The presentations were followed by discussions that brought new information and clarifications on certain issues of history, archeology, museology, heritage conservation and restoration, and the protection of cultural heritage.

The program of the conference can be found here.




#Exhibit of the Month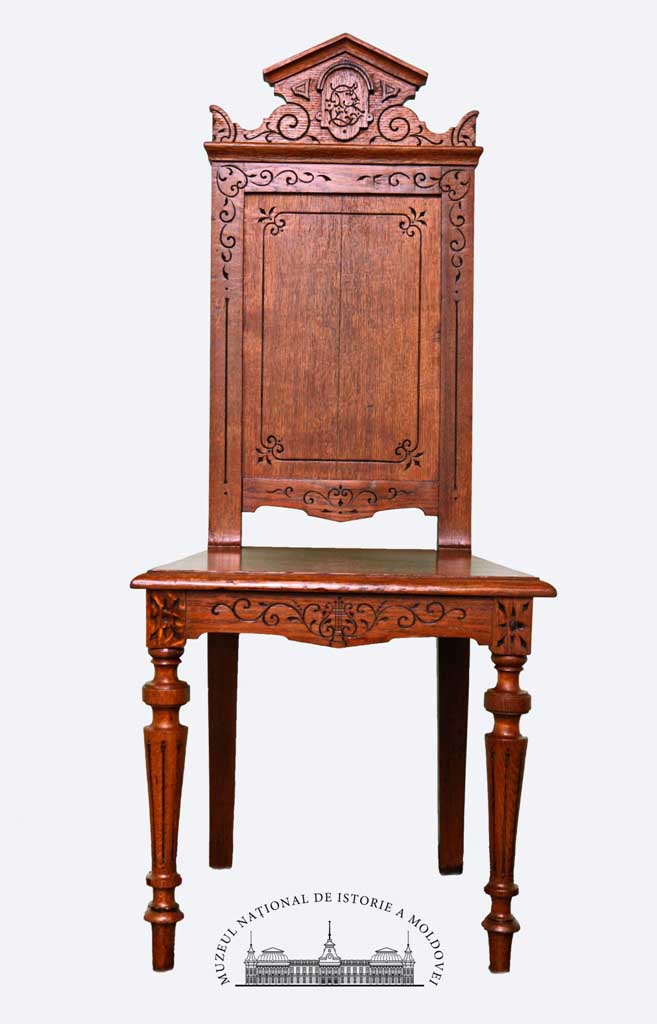 The National Museum of History of Moldova collects, preserves, researches and exhibits, for the purpose of knowledge and education, material evidence related to the history of Bessarabia. The museum collections are constantly enriched through acquisitions, donations and archaeological excavations. In the first half of 2018, the museum collections were replenished with new material values, related to the history of the nobility in Bessarabia. As a result of the field investigations, carried out in the village of Brânzeni, Edineț District, five pieces of furniture were purchased, which belonged to Vasile Stroescu: a cabinet, a sofa, a chest of drawers, a chair and a wall mirror. The pieces were purchased from Elizaveta Gureu, the granddaughter of Gheorghe Tincu, who was the manager of the Brânzeni estate, owned by the Stroescu family...
Read More >>