| | | | |
| --- | --- | --- | --- |
| | National Museum of History of Moldova | | |


Click here for a Virtual Tour of the Museum


Events Archive
Cultural event "Chisinau is my city"
June 21, 2015
On June 21, the Department of Public Relations and Museum Education organized for elderly people a cultural event dedicated to the history and architecture of Chisinau. It was attended by people who are fond of history and architecture of their native city, as well as by architects who contributed to the urban development of Chisinau.

The event, which lasted about four hours, was based on several activities, namely:
• Guided tour of the museum exhibition showing different aspects of the city's past;
• The slideshow "History of the city through its monuments" that provided information and images concerning the history of old buildings;
• Debate on the topic "Architecture of Chisinau and its history". The talk, which focused on the evolution of local architecture, but also on the current state of historical monuments and problems of their preservation, was moderated by Tatiana Aleeva and Tatiana Moroz, retired architects.

Through such events we would like to reconstruct part of the Chisinau's past using documents and oral sources, as well as to involve older people in vibrant cultural life.






#Exhibit of the Month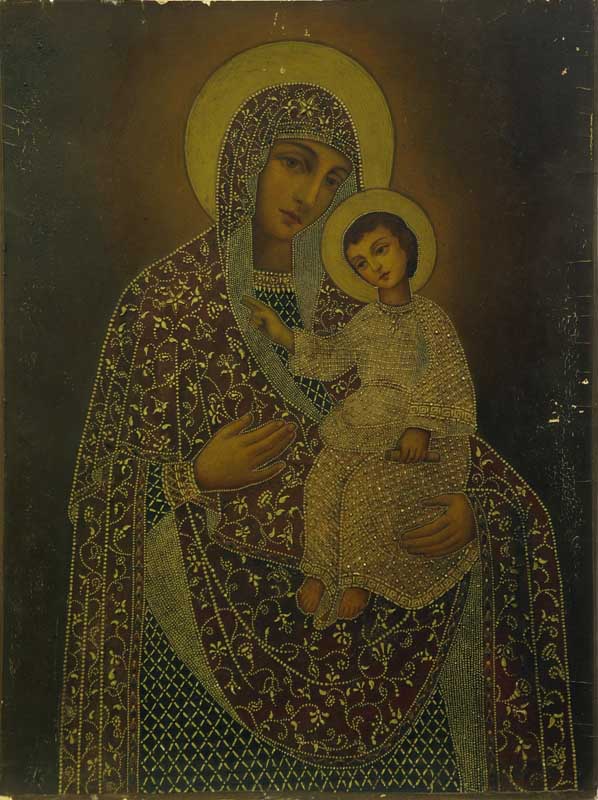 It is said that the icons, by the divine grace they have, choose their own places from where they can manifest their powers of blessing and consolation. It so happened that one icon of the Mother of God has remained on our lands from the end of the 18th century, when the battles of the Russo-Turkish war of 1787-1791 took place here. The circumstances of the appearance of this icon in Bessarabia are confirmed by several historical references, from which it follows that the Russian officer N.A. Albaduev, a participant in the military campaign, brought this icon here with him, and after his death his relatives – the colonel's wife or his mother – gave this icon to the monastery, where he suddenly died when he came there on Christmas to receive communion. The icon of the Mother of God was initially placed in the old wooden church, where the officer's grave was located, and then was placed in the new Church of the Assumption of the Blessed Virgin, built and consecrated in 1816..
Read More >>