| | | | |
| --- | --- | --- | --- |
| | National Museum of History of Moldova | | |


Click here for a Virtual Tour of the Museum


Events Archive
Dragobete at the National Museum of History of Moldova
February 24th, 2016
Wednesday, February 24th, at the National Museum of History of Moldova was held a special event dedicated to the Dragobete, Romanian folk mythology character symbolizing youth and love.

Students from several schools in Chișinău - Theoretical lyceums "M. Eliade" and "Gh. Asachi", Republican boarding lyceum of music "C. Porumbescu", Professional school no. 6 - filled the Blue Room of the museum with a desire to celebrate the feast of Dragobete in traditional style. Love poetry, plays, music and dance were the ingredients of the artistic show offered to the event participants by artistic collectives of Aesthetic Education Center "Lăstărel". After the welcome speech by host Larisa Bardier which made an entry into the typical atmosphere of this celebration, followed the shows given by dramatic circle "Frunze de dor" with play "Dragobete is coming"; group of plovers "Mugurașii" with a suite of songs of longing; folk band "Dumbrăvița" with a bouquet of folk song; folk dance group "Brâuleț" with a suite of dances; vocal bands "Tinerețe floare" and "Solo" with some pop songs.

The event aimed at promoting the history of this old Romanian holiday and love for traditions.

Among the organizers of the event were Larisa Bardier, head of section at the National Museum of History of Moldova; Viorica Florea and Elena Prutean, methodists at the Aesthetic Education Center "Lăstărel".






#Exhibit of the Month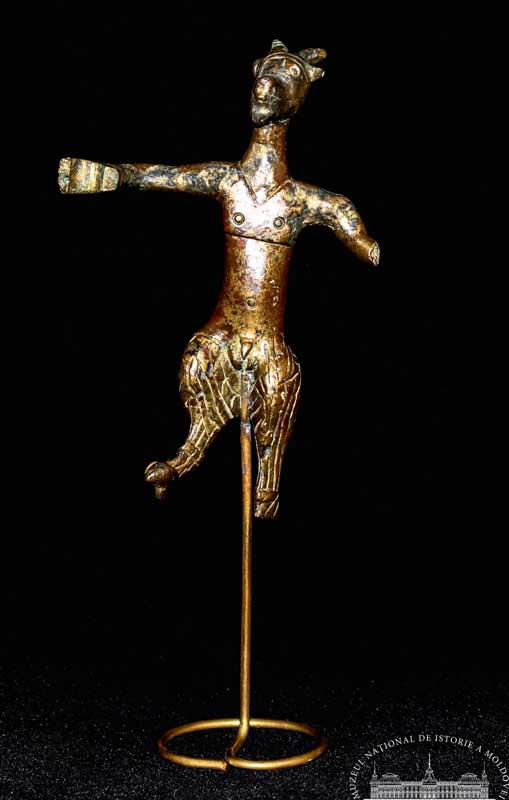 Among the Greek mythological figures, there is a satyr (Ancient Greek: Σάτυρος), also called Silenus, a male spirit of nature and forest, known to be the companion of the gods Pan and Dionysus. Satyrs were imagined as dancing in the fields, drinking wine with Dionysus and chasing maenads and nymphs. According to the descriptions in myths, they had human-like upper part of the body and the horse-like or goat-like legs, and also a long and bushy tail. Gradually, animalistic features in the image of a satyr recede, their lower limbs become human (legs, not hooves). The satyr Marsyas (Μάρσιας) plays a special role in Greek legends. Sometimes the god Pan is depicted in the guise of a satyr...
Read More >>