Museum education
Educational-cognitive workshop "The History and Art of Writing"
Discover the secrets of symbols and letters!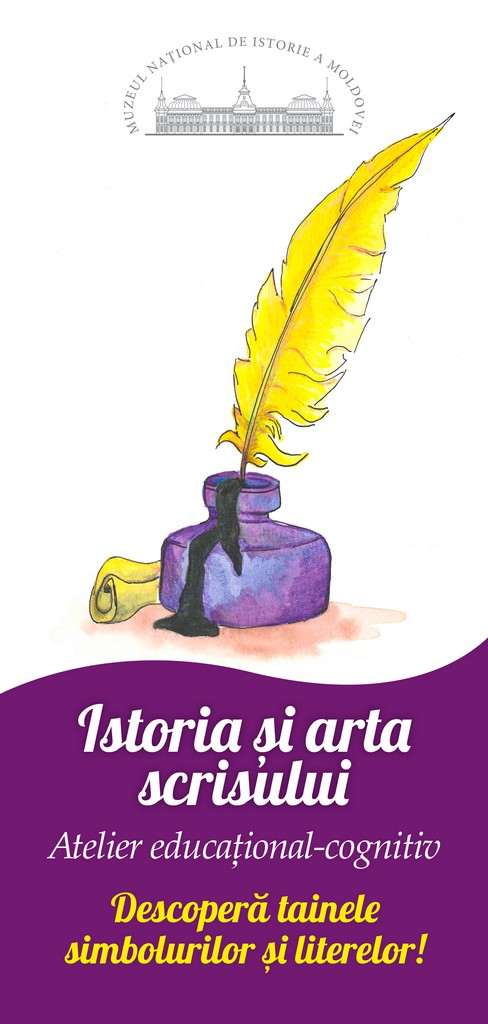 The educational program consists of a theoretical and an applied part.
The theoretical part:

a) presentation of informative material about the appearance and evolution of writing;
b) familiarization with the main supports and utensils for writing.
The applied part:

a) students will write various symbols and texts with the help of writing instruments (wooden sticks, feathers, quills, etc.) on clay tablets and on sheets of paper.
The workshop is addressed to students from the secondary and high school cycle.
Duration: 1 hour 15 min
Maximum number of participants: 30 people
Coordinators: Natalia Popovici, Alina Parabina, Eugenia Golban
Participation in the workshop is based on prior appointment.
Registrations can be made from Monday to Thursday, between 11.00 and 16.00, on tel.: 022 24 04 26
or to the e-mail address: muzeuldeistorie@gmail.com