| | | | |
| --- | --- | --- | --- |
| | National Museum of History of Moldova | | |


Click here for a Virtual Tour of the Museum


Events Archive
Event dedicated to the 25th anniversary of the establishment of diplomatic relations between the Republic of Moldova and the Czech and Slovak Federative Republic
July 12, 2017
The history of bilateral Moldovan-Czech-Slovak diplomatic relations officially begins twenty five years ago on June 1, 1992. On the occasion of this anniversary, a special event was held in the Blue Hall of the National Museum of History of Moldova, in which the Embassy of the Czech Republic and the Embassy of the Slovak Republic in Chișinău officially issued a special postmark "25 years of diplomatic relations of the Republic of Moldova - Czech Republic", developed by "Poșta Moldovei". The stamp was applied on a special envelope, with two personalized stamps, made on this occasion by the Embassy of Slovakia.

Among the speakers at the event were: the general director of the museum, dr. hab. Eugen Sava; H.E. Mr. Zdenék Krejči, Ambassador of the Czech Republic to the Republic of Moldova; H.E. Mr. Róbert Kirnag, Ambassador of the Slovak Republic to the Republic of Moldova; Deputy Minister of Foreign Affairs and European Integration, Mr. Lilian Darii; Head of the Editorial-Philatelic Section of "Poșta Moldovei", Victoria Tănase. In their speeches was stressed the relevance of the 25 years of diplomatic relations and was expressed confidence that good relations of friendship and cooperation between the Republic of Moldova, the Czech Republic and the Slovak Republic will continue to develop in various areas of mutual interest.

The event was attended by members of the diplomatic corps accredited in Chișinău and representatives of the Czech and Slovakian communities from the Republic of Moldova.






#Exhibit of the Month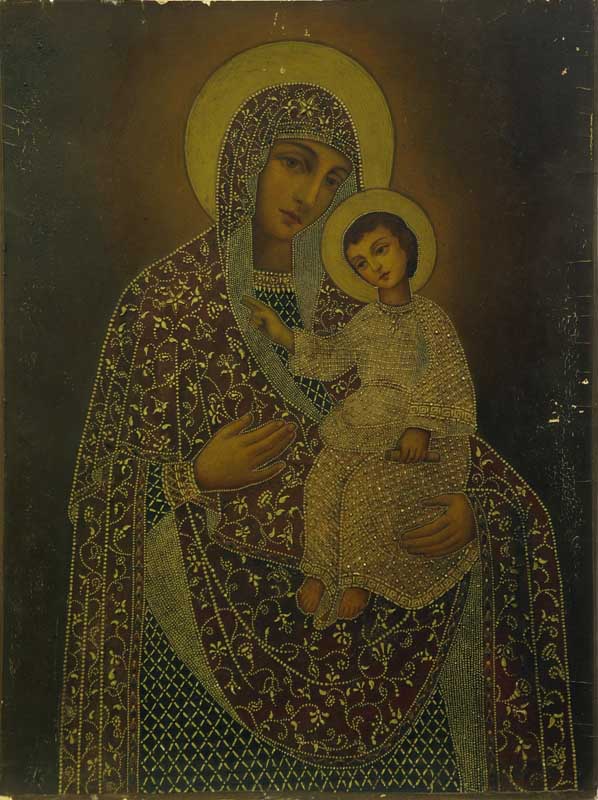 It is said that the icons, by the divine grace they have, choose their own places from where they can manifest their powers of blessing and consolation. It so happened that one icon of the Mother of God has remained on our lands from the end of the 18th century, when the battles of the Russo-Turkish war of 1787-1791 took place here. The circumstances of the appearance of this icon in Bessarabia are confirmed by several historical references, from which it follows that the Russian officer N.A. Albaduev, a participant in the military campaign, brought this icon here with him, and after his death his relatives – the colonel's wife or his mother – gave this icon to the monastery, where he suddenly died when he came there on Christmas to receive communion. The icon of the Mother of God was initially placed in the old wooden church, where the officer's grave was located, and then was placed in the new Church of the Assumption of the Blessed Virgin, built and consecrated in 1816..
Read More >>