| | | | |
| --- | --- | --- | --- |
| | National Museum of History of Moldova | | |


Click here for a Virtual Tour of the Museum


Events Archive
Event dedicated to the traditional Swedish holiday, Santa Lucia
December 11, 2017

The Embassy of Sweden to the Republic of Moldova celebrated St. Lucia's Day on 11th November 2017 at the National Museum of History of Moldova - one of the most important cultural traditions in Sweden, which announces the Christmas. Lucia is an ancient mythical character who has the role of bringing light into the darkness of the Swedish winters; therefore she is also called the Queen of Light.

The event started with the speech of the Ambassador of the Kingdom of Sweden to Chișinău, Mrs. Signe Burgstaller, who spoke about the significance of Santa Lucia holiday. The speech was followed by a special musical moment performed by the Swedish choir "Carl Gustaf's Pop". Young people dressed in white dresses with red belts around the waist and burning candles in their hands sang traditional songs and carols for the delight of the visiting public. The tradition says that the candles symbolize the fire that refused to take on the life of Saint Lucia when the young woman was sentenced to death by being burned alive.

At the event was opened the exhibition "Sweden, from A to Ö", which presents the Swedish alphabet in an attractive and fun visual way.

Guests could also serve traditional Swedish food (ginger cookies and sweets) and drinks (glögg).








#Exhibit of the Month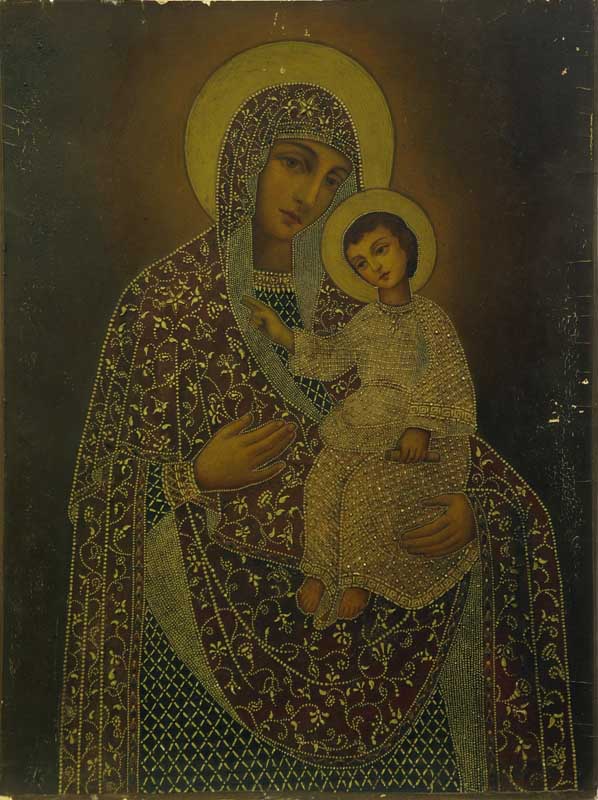 It is said that the icons, by the divine grace they have, choose their own places from where they can manifest their powers of blessing and consolation. It so happened that one icon of the Mother of God has remained on our lands from the end of the 18th century, when the battles of the Russo-Turkish war of 1787-1791 took place here. The circumstances of the appearance of this icon in Bessarabia are confirmed by several historical references, from which it follows that the Russian officer N.A. Albaduev, a participant in the military campaign, brought this icon here with him, and after his death his relatives – the colonel's wife or his mother – gave this icon to the monastery, where he suddenly died when he came there on Christmas to receive communion. The icon of the Mother of God was initially placed in the old wooden church, where the officer's grave was located, and then was placed in the new Church of the Assumption of the Blessed Virgin, built and consecrated in 1816..
Read More >>