| | | | |
| --- | --- | --- | --- |
| | National Museum of History of Moldova | | |


Click here for a Virtual Tour of the Museum


Events Archive
Evocation "540 years from the victory of Ştefan cel Mare at Vaslui"
January 10th, 2015
On January 10th, were commemorated 540 years form the battle of Vaslui when prince Ştefan cel Mare obtained one of the most brilliant victories over the Ottoman army.

With this occasion, the National Museum of History of Moldova organized a commemorative even with a numerous public. Five promotional short movies made by the Academy "Ştefan cel Mare" of MIF and Public Organization "Military Traditions" as part of the "National value in modern education" project were presented to the large public: "Moldova between tradition and contemporaneity", "Evolution of military fleet under Ştefan el Mare", "Form a nation of braves", "Echo of military glory of the Romanian people in Mihai Eminescu's work" and "Historic itinerary". The movies reconstruct the glorious past of our ancestors, promote modern ideas in patriotic education and creation of a civic attitude of the young generation.

Also, was held a cognitive-entertaining workshop where children played with puzzles and cardboard cubes with historic thematic (Bas-relief with scenes from battles of Podul Înalt, Moldova's Fortresses etc.).



| | |
| --- | --- |
| | |




#Exhibit of the Month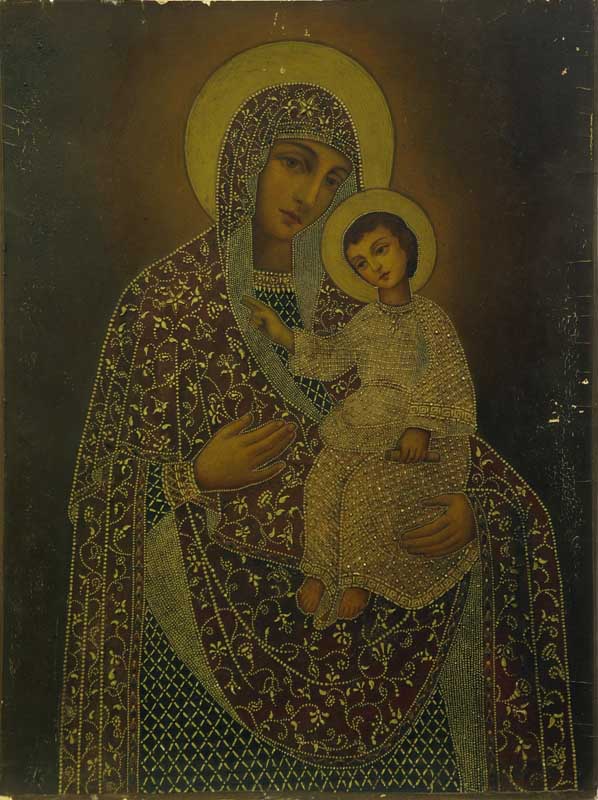 It is said that the icons, by the divine grace they have, choose their own places from where they can manifest their powers of blessing and consolation. It so happened that one icon of the Mother of God has remained on our lands from the end of the 18th century, when the battles of the Russo-Turkish war of 1787-1791 took place here. The circumstances of the appearance of this icon in Bessarabia are confirmed by several historical references, from which it follows that the Russian officer N.A. Albaduev, a participant in the military campaign, brought this icon here with him, and after his death his relatives – the colonel's wife or his mother – gave this icon to the monastery, where he suddenly died when he came there on Christmas to receive communion. The icon of the Mother of God was initially placed in the old wooden church, where the officer's grave was located, and then was placed in the new Church of the Assumption of the Blessed Virgin, built and consecrated in 1816..
Read More >>