News
EXHIBITION "PRADO MUSEUM GOES OUT IN THE STREET" AND SPANISH FILM SCREENINGS IN CHISINAU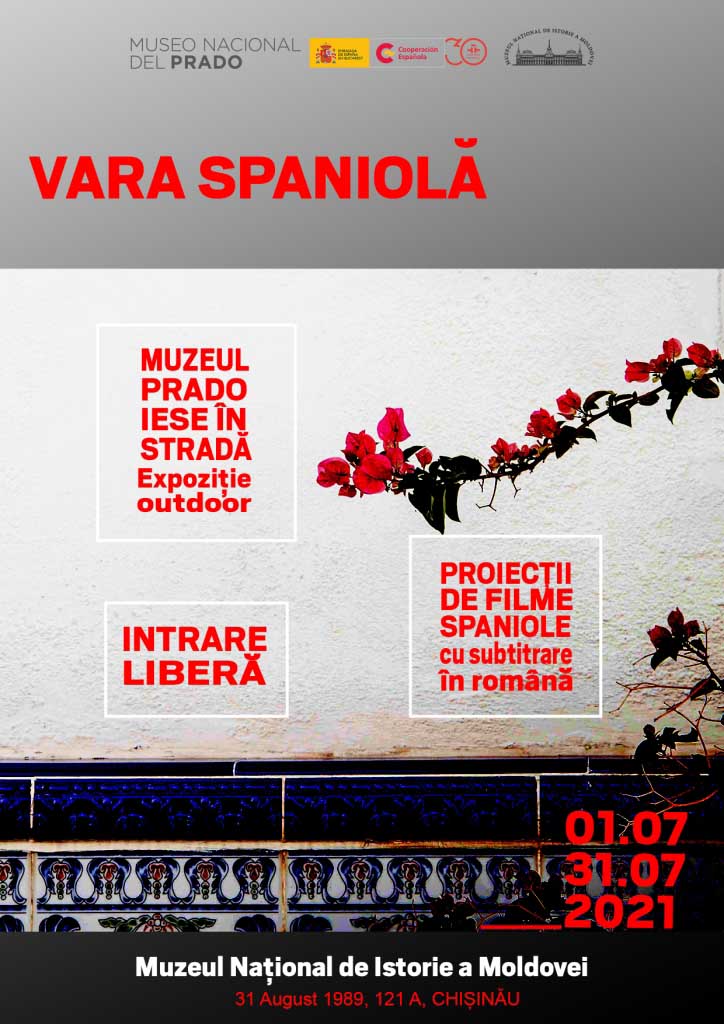 The Spanish Embassy in Bucharest in collaboration with Prado National Museum in Madrid and with the support of the National Museum of History of Moldova and the Honorary Consulate of Spain in Chisinau organizes the outdoor exhibition "Prado Museum goes out in the street". The photographs can be admired between July 1-31, 2021 at the National Museum of History of Moldova in Chisinau (31 August 1989 Street, 121 A).
Also, during July, film lovers will be able to enjoy 9 Spanish films grouped in short thematic cycles: comedy films, classics, films directed by women, dramas and animation.
The films have Romanian subtitles and can be watched between July 3-31, 2021, every weekend, starting with 21:00, in the courtyard of the National Museum of History of Moldova. Public access will be free, within the available places and in compliance with the norms of protection and social distancing.
The titles are part of the AECID Film Library (Spanish Agency for International Development Cooperation within the Ministry of Foreign Affairs, European Union and Spanish Cooperation) and are presented with the support of the Cervantes Institute in Bucharest.
The inhabitants and visitors of Chisinau will have the opportunity to admire 22 of the most representative exibits of the Prado Museum, one of the main cultural institutions of Spain and one of the most important museums in the world.
The exhibition aims to bring art to the streets and bring it closer to the public with magnificent reproductions, presented on a 1: 1 scale, of masterpieces signed by Goya, Velázquez, Rubens, Botticelli, Rembrandt or Hieronymus Bosch, offering viewers a experience similar to a real visit right to the Prado Museum.

The exhibition has previously been shown in many cities in Central and South America, the Philippines, the USA, Spain and Romania and invites us on a journey through the vast collections of paintings hosted by the Prado Museum, offering a comprehensive picture of European painting from the early 12th century to the first years of the 20th century.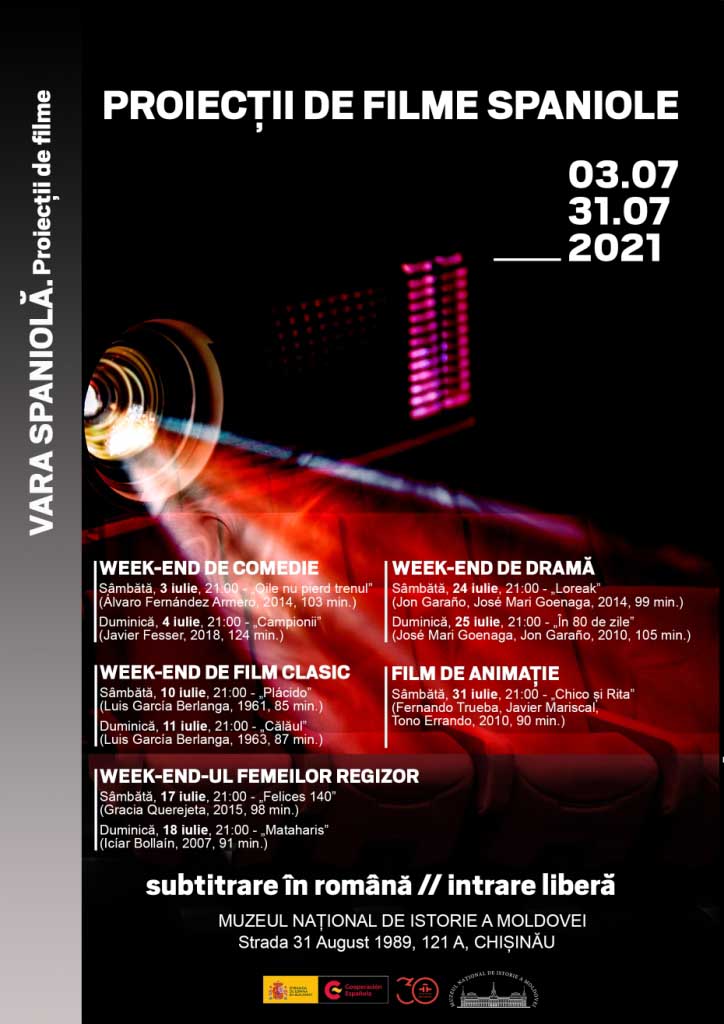 To complement this cultural experience, every weekend in July, a total of 9 Spanish films will be screened grouped on different cinematographic genres. Among them is the comedy "Champions", a highly successful production that tells the story of a basketball coach whose mission is to prepare a very special team, "Plácido", a jewel of the work of the well-known director Luis García Berlanga, whose birth marks 100 years this year, or "Chico and Rita", an excellent animated film in which jazz and film play the main roles.
This extensive cultural event, through the two proposed activities, reveals to the public in Chisinau the reasons why the Prado Museum is a true Heritage of Mankind and also highlights the richness and tremendous value of Spanish cinema.